Innovation Drives Fashion Forward
Embrace the Golden Age of Fashion Entrepreneurship and Investment in China
With global vision and professional content, Luxe.Co has provided brand business news, financial data and research reports to millions of Chinese elite readers in the fields of luxury, fashion and lifestyle since its establishment in 2013.
Luxe.Co has continuously witnessed and analyzed the changes in the global fashion industry and the rise of Chinese consumer market. Dedicated to the vision and mission of "Innovation Drives Fashion Forward", Luxe.Co has integrated extensive resources in fashion, finance and technology on both online and offline platforms. Luxe.Co has developed remarkable platforms uniting industry groups, renowned global and local brands, emerging entrepreneurial brands, private equity and venture capital institutions, internet technology enterprises, and commercial retail real estate developers, building a bridge connecting entrepreneurs, investors, designers and artists in the fields of global fashion and lifestyle.
Luxe.Co has organized "Global Fashion Innovation and Investment Forum" for three consecutive years till now (2015 & 2016 in Beijing and 2017 in New York). The forum will be upgraded in all levels in 2018 with three forums in three global capitals, Beijing, New York and Milan. The forum will bring together all decision makers, innovators, entrepreneurs, investors, designers and opinion leaders to explore the latest trends, core issues, and development directions of the innovation and investment in global luxury, fashion and lifestyle industries, and to redefine fashion investment and brand innovation.
 Dates and Locations
————————————————————————
Beijing, April 18th, 2018
New York, Early September 2018, during New York Fashion Week
Milan, Late September 2018, during Milan Fashion Week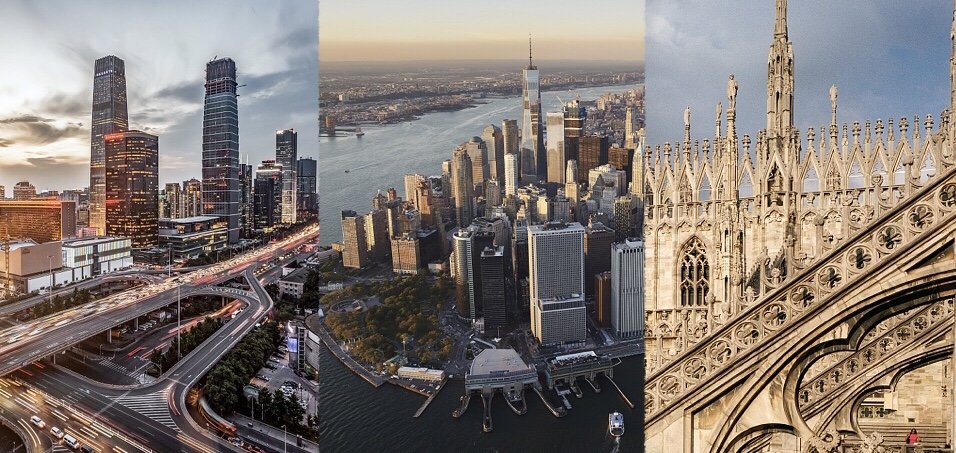 Luxe.Co Global Fashion Innovation and Investment Forum
Topics for Beijing Forum on April 18th, 2018
————————————————————————
Global fashion brand investment trend
How international private equities empower portfolio?
Cross-border investment and M&A of Chinese enterprises
Overseas investment of Chinese private equity funds
Opportunities and challenges for Chinese local luxury brands
New ecology of China fashion consumption entrepreneurship
Fashion consumption investment practices of emerging venture investors
How do high-end brands win Millennial consumers in China?
 How do luxury brands balance between legacy and innovation?
Fashion blueprint of Chinese e-commerce giants
Business retail innovation: Collaborating with brands
Business advantages of celebrity entrepreneurship
Development path of Chinese designer brands
Innovation in sports fashion brands
Will global trendy brands last?
Why do entry-luxury outdoor brands stand out in the fashion industry?
……
---
"We believe in the energy of focus and professionalism; We believe in the diversity of the world; We believe in the power of cross-over collaboration to innovation; We believe in people's endeavor for the better. Through continuous efforts, we wish to reveal the essence in impetuosity and reconstruct the conventional deconstruction, so that, all forces for the better accumulate here and shine."
– Alicia Yu, Founder & CEO of Luxe.Co
---

Forum guest speakers will be announced shortly

!
 ————————————————————————
To register

 ————————————————————————
Cooperation & Sp
onsorship
Email:contact@hualizhi.com
Phone / WeChat: 13031170087
*The organizer Luxe.Co reserves the right of final interpretation for the forum
---
For business cooperation in marketing and communication, please email contact@hualizhi.com