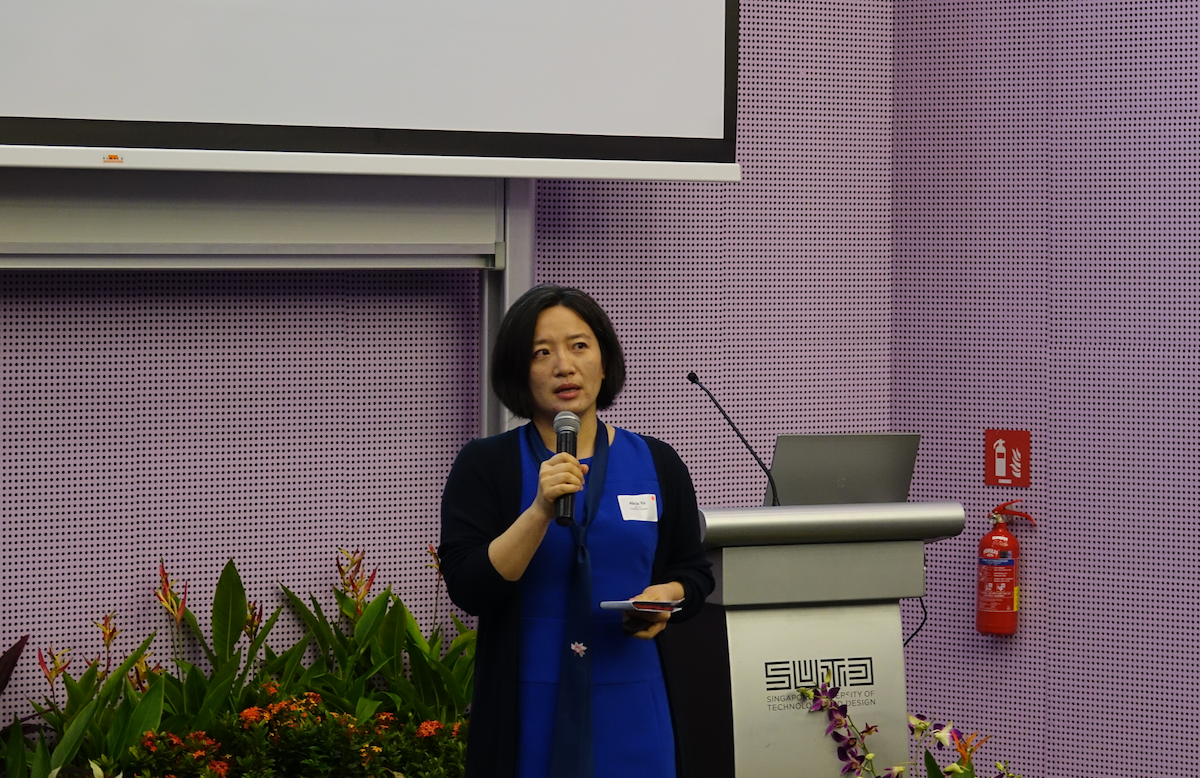 It is quite often that people ask me whether the fashion industry is the world of women, or whether female entrepreneurs have particular advantages in this field where "beauty" is the core competitiveness.
Usually I just give a straight answer,"There is no gender label in the fashion industry. Technology doesn't necessarily belong to men. Likewise, Fashion doesn't necessarily belong to women.
With my experience over the past five years establishing Luxe.Co and Orange Bay University, and hosting annual InnoBrand Competition , I have met many outstanding entrepreneurs in the fashion industry. Frankly speaking, I rarely paid special attention to the female group, while observing and serving the fashion industry from a professional point of view. In fact, we have reported daily various designers, entrepreneurs, CEOs in the global fashion industry. The majority of them are male. In our fashion business school, Orange Bay University, about half of the students are male as well.
However, this question has always lingered in my mind. Do female entrepreneurs have advantages in the fashion field? After all, I am also one of them.
As time goes by, I am surprised to notice that "female" fashion entrepreneurs, although not many, have a higher success rate than average, and have stronger endurance and stamina, particularly in the long run. What's real reason behind this noteworthy phenomenon?
Invited by Singapore University of Technology and Design – MIT International Design Center, I attended the forum "Women in Technology and Design" in Singapore before Chinese New Year. I was fortunate to meet a group of female academic and business leaders from Singapore, France, Australia, Canada and other countries, and to explore the situation and role of female in the field of technology and design. At the meeting, most guests talked about how women strived for greater rights in the male-dominated corporate culture. When it was my turn, I suddenly realized that I was the only speaker from China, the only "fashion" person, and one of a few female "founders". I said, with a smile, that my problem was the opposite and I struggled attracting more male members in our female-dominated entrepreneur team.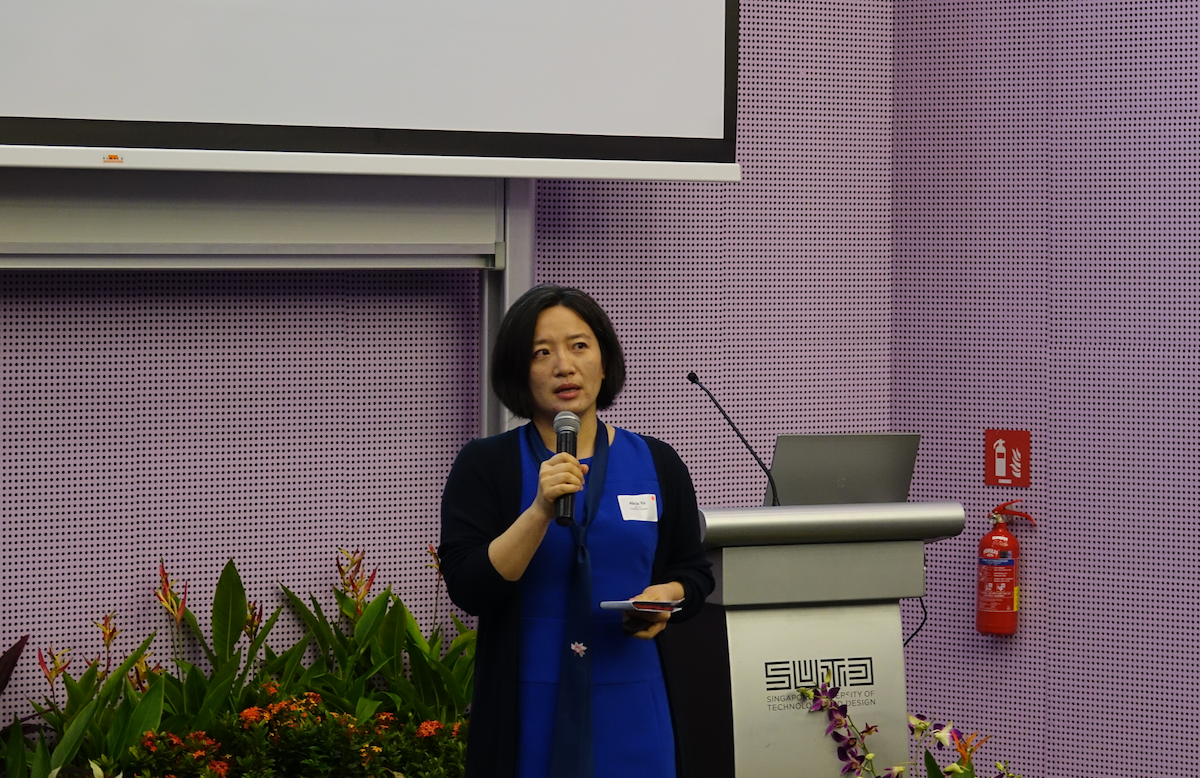 Therefore, the theme of my speech did not put women at a spotlight of "victim" or "being cared". Instead from my own entrepreneurial experience, I talked about my understanding of female entrepreneurs' natural advantages and disadvantages. I set the title of my English speech as "True to Your Heart, Think Different".
I did not use the word "follow your heart", which had been common used in most feminist articles. I wanted to emphasize that one cannot "follow your heart" while being a serious entrepreneur. The person cannot use her personal interest or preference as the starting point of a entrepreneurial project, which is a trap to be avoided particularly in fashion entrepreneurship. The essence of the fashion industry is to create beautiful products that users need. These products need to find the most appropriate balance between the preferences of the entrepreneurs and their much wider audience. These products need to be "true to your heart" and align with the DNA, as well as to be accepted by the market. The power of a brand must come from the belief deep inside and cannot be pretended.
If there are any advantages for women, it must be the point of "true to your heart". Compared to men, we women tend to listen to our inner voice.
I talked with one female lingerie entrepreneur two years ago. She believed that the core competitiveness of her products is the ultimate pursuit of "comfort". There were so many existing lingerie brands in China. I did not understand why they did not know how to make products more comfortable. At the end, this was not an advanced technology. The beautiful and gentle female entrepreneur smiled at me and answered that those brand leaders are mainly men. They rather treated lingerie as a business and never really realized the true feeling and needs when women wearing lingerie. After years of refinement, this lingerie brand has finally entered its "golden age" and experienced explosive growth. I think that only when you believe in it, you can make others believe in it too.
Think Different – I think female entrepreneurs should be pioneers, set the direction based on highly differentiated thinking and build their own "unfair advantage" and game rules. This is particularly important in the fashion industry, where competition is relatively scattered, and personality and differentiation are appreciated.
I am a person who extremely dislikes "competition". When I started Luxe.Co and Orange Bay University, I have never thought of competing with anyone. Instead, through in-depth research and thinking, I noticed earlier than others, the huge potential and gap in the fashion industry. We entered this exciting emerging area with effectiveness and precision, by serving professional content, venture capital and business education, which are neglected by traditional fashion practitioners.
One of the female entrepreneurs in the beauty industry that I admired, devotes a lot of time researching the latest development in the art field in her busy schedule. She also invests heavily for avant-garde art exhibition with international standards. Her diligence in her pursuit of art has its return and provides in-depth design inspiration and brand connotation to her beauty products. With its international aesthetics, it is not surprising the brand has been popular among Millennial consumers. It is hard to imagine that a Chinese male entrepreneur has the same interpretation. It can be understood that the female entrepreneur's free-spirit personality provided the "unfair advantage" for her brand, which cannot be replicated by others.
In fashion or other fields, those outstanding female entrepreneurs are not only detail-oriented, patient and empathic in product details and user experience, but also have the ability to oversee and lead the strategic development of enterprises, and to unite and complement their partners, while building a unique female leadership with "gentle power".
If there are more and more women with passion and ambition for fashion, powerful heart, broad strategic thinking, in-depth learning ability and strong leadership, I believe there will be more and more outstanding female entrepreneurs in the fashion industry.
Luxe.Co and Orange Bay University are looking forward to grow along with you together!
---
For business cooperation in marketing and communication, please email contact@hualizhi.com