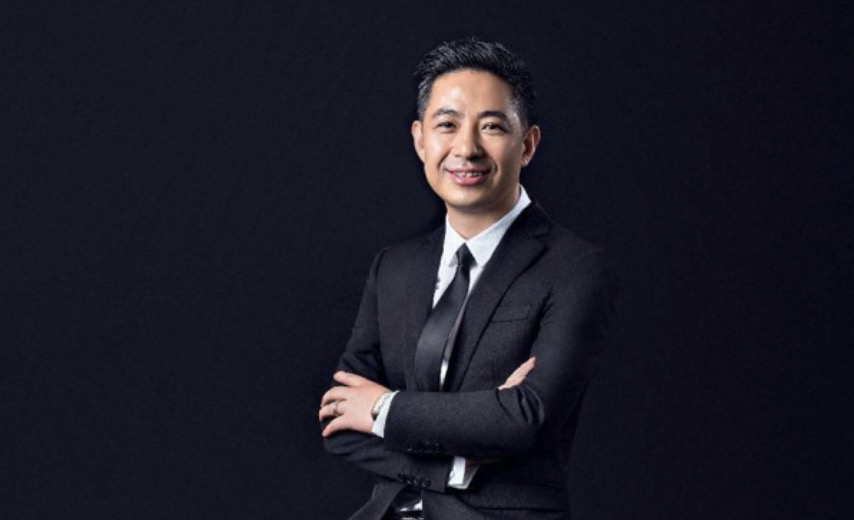 "Our goal is to become the most preferred brand of the new generation fashion consumers in China," said Jiangping Zhang, Chairman of Peacebird.
At present, Peacebird have five brands, covering multi-age young consumer groups from children, Generation Z to the Millennial generation, with the annual retail sales more than 10 billion yuan.
After a series of efforts in brand upgrade and image restructuring, Peacebird has become the role model of rejuvenation among local Chinese fashion brands. The successful fashion transformation of Peacebird is an excellent China story to show to the global fashion industry.
Before Peacebird's show at "New York Fashion Week TMall China Day", Jiangping Zhang, Chairman of Peacebird had an interview with Luxe.Co. He shared his in-depth understanding of overseas development, consumer insights, retail channel integration, and the story behind this debut at "New York Fashion Week China Day". As well, he explained the vision and experience of a Chinese fashion brand in brand building and global strategy planning.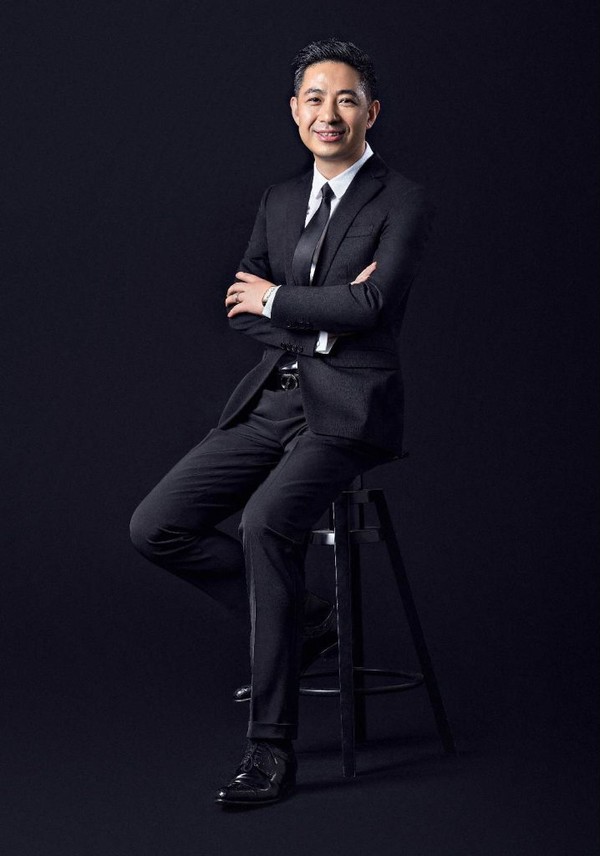 Showcase at New York Fashion Week: to take China trend even further
This is a good opportunity and good timing
While talking about this trip to "New York Fashion Week China Day", Mr. Zhang summarized it as "quick decision, good timing and sufficient resources".
"After a brand develops to a certain stage, there are always ideas to going aboard. We have never done this before and always felt that the timing was not mature. In other words, the cost is too high for a brand to have an independent show abroad," Mr. Zhang said, "Now there is this opportunity. It took us a week from receiving the invitation to making this decision."
In addition to presenting the brand in the international Fashion circuit, Peacebird is also optimistic about the resources accumulated from this trip overseas. Mr. Zhang said, "The integration of these resources will assist Peacebird in the further development of its globalization process .
At the beginning of February 2018, the organizer of New York Fashion Week Menswear, CFDA (Council of Fashion Designers of America), TMall under Alibaba, and Suntchi, the exclusive strategic partner of CFDA in China, jointly announced that they would launch "New York Fashion Week TMall China Day" in the official schedule of New York Fashion Week Menswear in February, in order to showcase the latest collections from top Chinese designers and brands, and help them present at the stages of New York Fashion Week and enter American markets.
Before New York Fashion Week, Peacebird has followed the steps into international fashion market. Peacebird invited international top models, for example Molly Bair, Natalie Westling and Cong He to interpret the brand image. The brand also collaborated with independent designers in Hong Kong, Finland, France and so on, and launched joint collections with Pepsi, Playboy and Coca-Cola. As well, Peacebird acquired shares in French haute couture brand Alexis Mabille.
At the same time, the appearance of Peacebird, the large-scale Chinese brand, at New York Fashion Week, brought many possibilities to the U.S. and overseas markets. Steven Kolb, CEO of CFDA, said that "China Day" presented Chinese fashion design to the American fashion industry, and also provided an opportunity to further expand the scale of New York Fashion Week Menswear.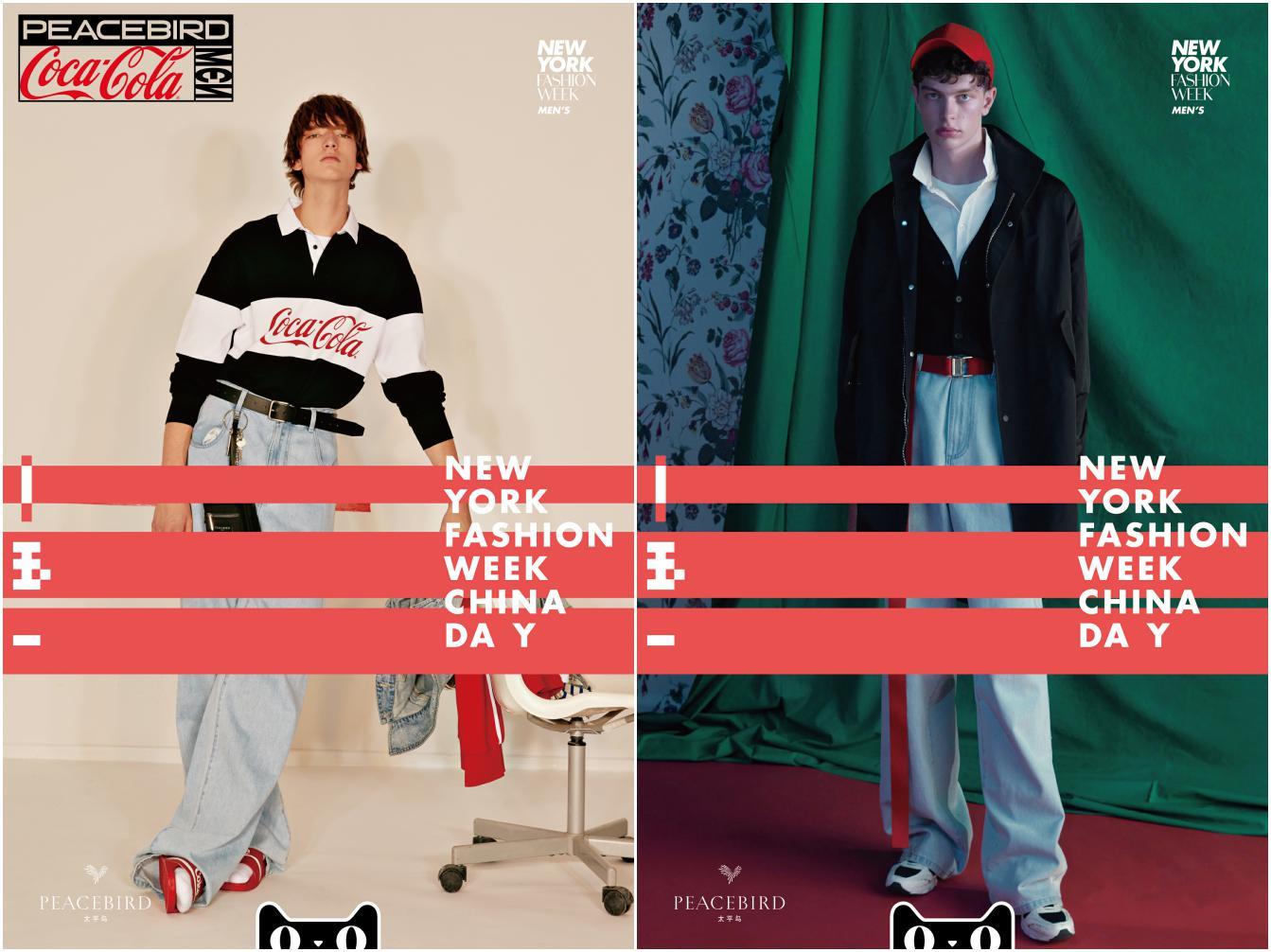 Show "China Fashion" in the 1990s to the western fashion world
Mr. Zhang expressed that Peacebird would like to take China fashion trend even further.
Mr. Zhang established a garment factory with a few sewing machines and less than 10 workers in 1995. The theme of the show at New York Fashion Week is to interpret the "classic retro" concept with Chinese fashion trend and a historical sentiment.
Peacebird's show combines current fashion elements and the style in the 1990s, when the factory just started, showcasing the "China Fashion" at that time to Chinese consumers and international fashion market.
"We will present a joint collection with Coca-Cola at the show. From the 1990s, Coca-Cola had raised a wave of popularity for tens of years in China, and left many classic and retro-looking trendy elements even in today", said Mr. Zhang, "Two brands with different language systems were in the same time period of the 1990s. What linkage can they make in today's world? This coincides with the essence of our trip overseas."
It is reported that Peacebird will present womenswear and menswear together at this New York fashion show, to reflect the unisex and free style of the young generation.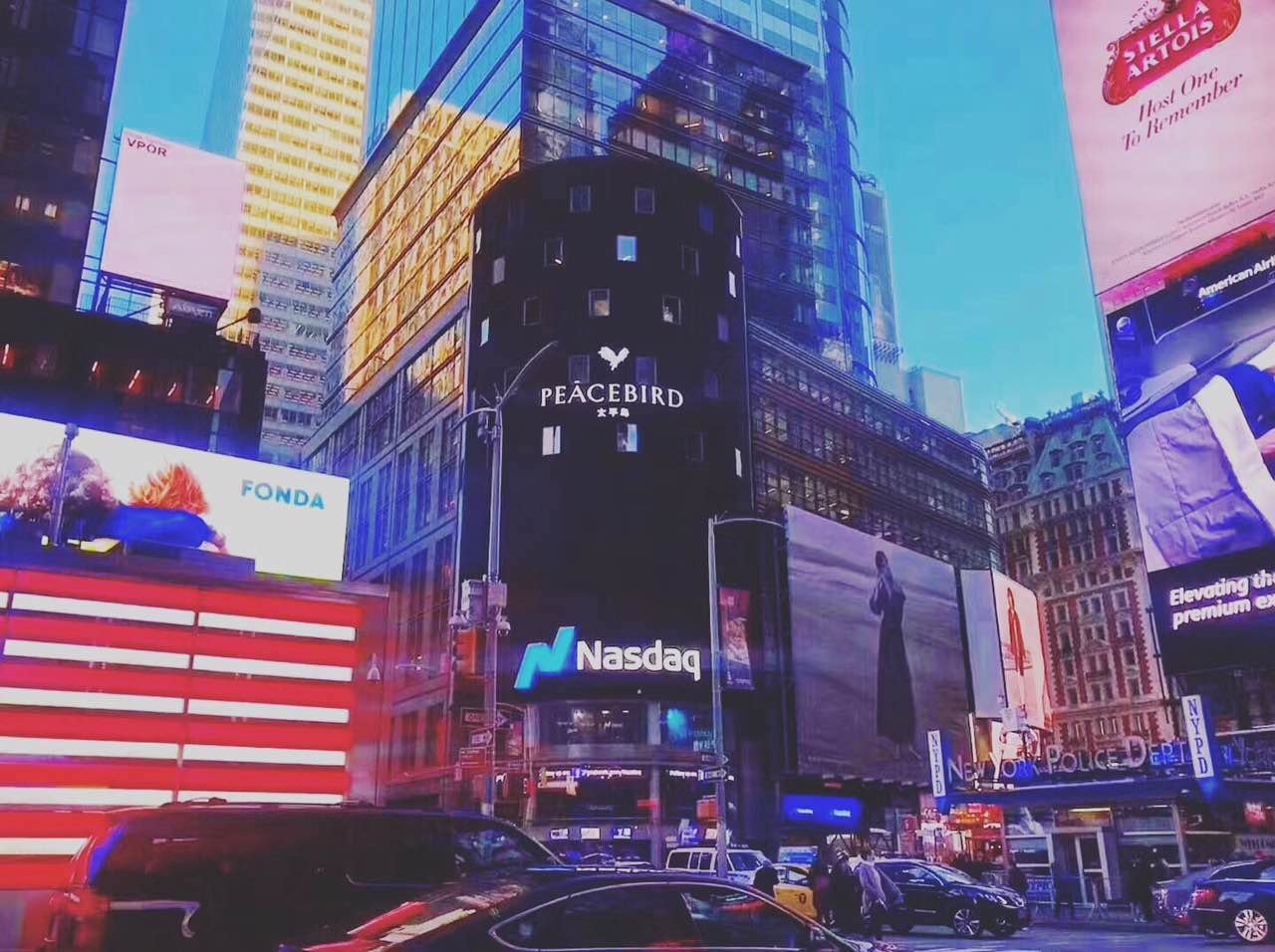 Leverage on resources overseas
Learn from experiences, leverage on resources, and operate with caution
Peacebird acquired shares in the French haute couture brand Alexis Mabille in 2015. As well, Peacebird started introducing international resources in its design, and invited French top fashion veteran and design teams to work and exchange design insights together. In talent training, Peacebird has set up a Peacebird Enterprise University, promoting mutual talent exchange with Japanese top design institutions specifically. Mr. Zhang expressed that, by communicating with international fashion platforms, Peacebird focused on learning international operation experiences, improving design capabilities, promoting brand globalization, which in turn, helped elevate the brand image, enhance professional skills and gain international fashion resources.
"We are cautious in operation. We will proceed international expansion step by step," said Mr. Zhang, "For example, we may expand to Southeast Asia market first, or follow our strategic distribution channel partners to explore markets overseas."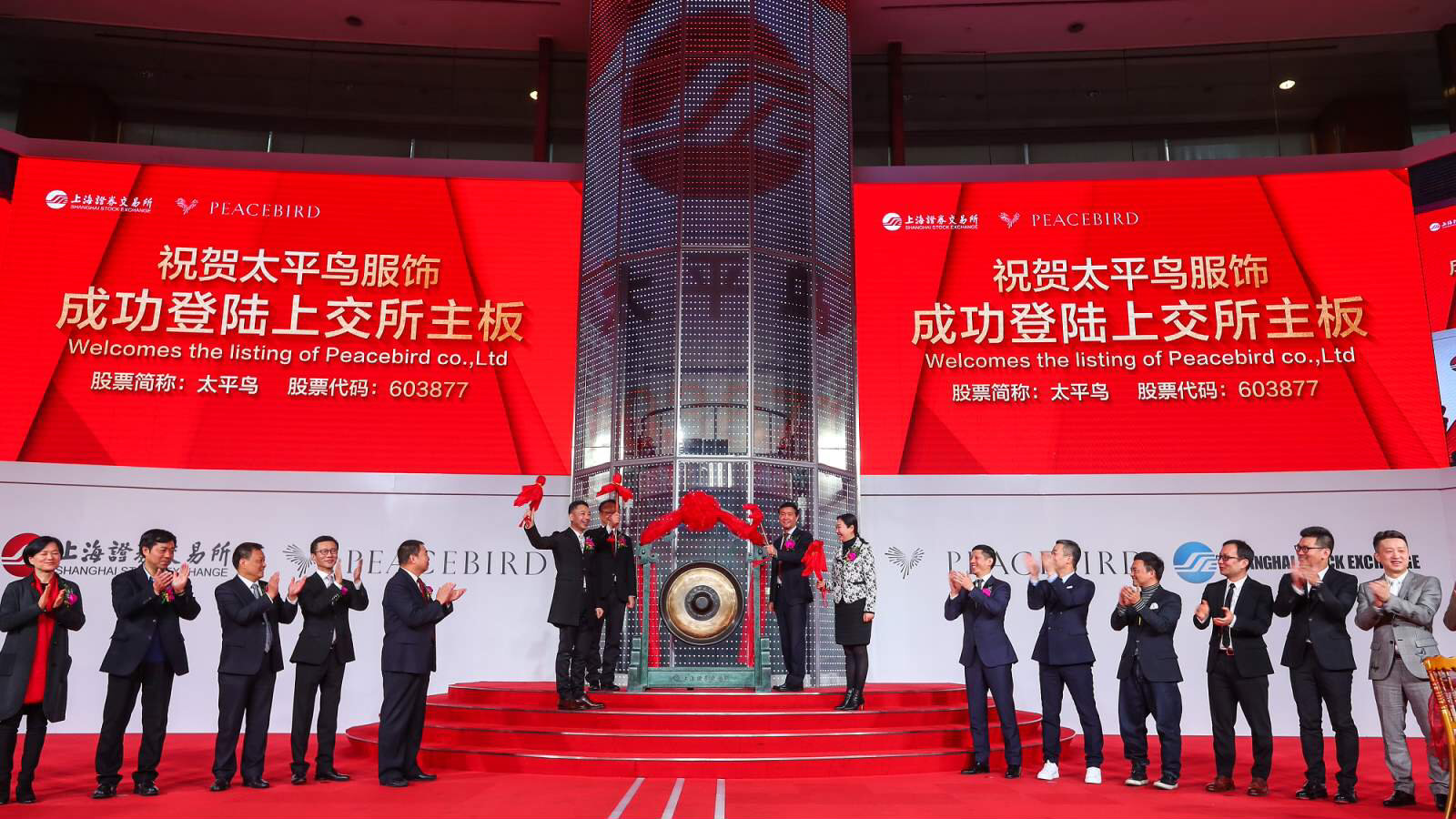 Obstacles going abroad: consumer portrait and channel selection
Mr. Zhang told Luxe.co that in his experience negotiating with foreign markets, their views on Chinese brands are not very optimistic, due to the differences in culture, market and consumers.
The use of big data can help companies recognize and understand target consumers accurately, which help achieve effective marketing result. However, it is difficult to obtain and apply big data while expanding foreign markets.
"The first is consumer portrait. While exploring in foreign and difficult culture and economic environment, we are also experimenting how to sketch the portrait of target consumers, which are related to our product attributes. Then we can apply big data to understand the areas they concern the most, and make decisions on detailed distribution channels," Mr. Zhang said, "If big data can be obtained and applied in foreign markets, it will reduce the risk of going overseas."
The second problem is channel selection. Mr. Zhang expressed that localization is a must for the success in foreign markets. Brands need to adjust according to local needs and features. "In short, for all retail channels, brands need to explore deeper in order to progress steadily in foreign markets." said Mr. Zhang.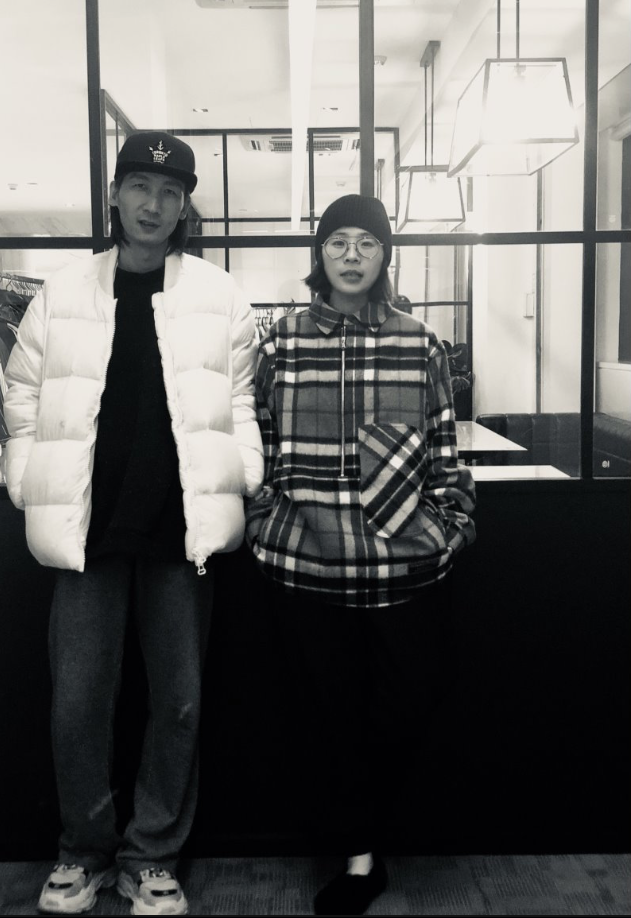 Above: Womenswear designer Yangwei Hong (left) and menswear designer Ying Xu (right)
Collaboration with designers overseas to achieve 1+1>2
Peacebird has collaborated with many non-local designers since 2015, and been active in joint collection, pop ups, and cross-over collaboration, in order to elevate the fashion and trendy features of the brand.
"Peacebird usually chooses designers who can bring each other the chemistry of "1+1>2", with mutual recognition and understanding,"  Mr. Zhang said, "The collaboration collection is slightly different from our regular cooperation with brands, which is not limited to fashion brands and has more space to play.
For example, In the winter collection Juslin Maunula X Peacebird Women, collaborated with Juslin Maunula, this Finnish designer brand is jointly established by fashion designer and space designer. The collaboration collection incorporated the nature force into the design inspiration and emphasized on the importance of clean air and water through silhouette and color palette of the clothing.
In addition, Peacebird Women's collaboration with French designer Coralie Marabelle, applied French architectural silhouette in design.
At the New Year of 2018, Peacebird Men also teamed up with Ground Zero, a Hong Kong independent designer brand, and launched a new joint collection, integrating streetwear and the culture of Hong Kong in the 1990s into fashion design with a nostalgic and stylish feel.

New Trend: to have synergy effect with the young generation
Young people prefer products and brands with spiritual resonance
Mr. Zhang told Luxe.Co that in the context of cultural globalization, young people are fond of product that can resonate with them. Therefore, while collaborating with international IP, Peacebird focuses on product collaboration and looks for the common ground with Peacebird within the spiritual core of the IP. Then they will dig the concept even deeper and interpret it with products.
For example, Peacebird collaborated with Pepsi in 2017, and integrated "Live for Now" concept into the language of fashion. Jointly they re-interpreted the youth power of "Live for Now" with product design and the spirit behind.
"At the same time, we will attract the new and rising youth groups with culture," Mr. Zhang said , "If we want to influence them, we must touch them from the cultural spirit first."
In the newly released Spring and Summer campaign, Peacebird womenswear invited four Chinese photographers with different styles, Leslie Zhang, Chuang Xu, Kiki Xue and Lao Si, to work with Natalie Westling and the international supermodel, Xiaowen Ju. There are four youth themes, "girl, wild, old soul and dream", to interpret the unique, modern and fashion-forward spirit.
In 2018, Peacebird Menswear sponsored exclusively the "Yin Shu" art exhibition by Edison Chen. Peacebird think that Edison expressed in his exhibition his in-depth thinking of love, friendship, self-development and social issues in his life, which is closely related to the spirit focus of the young generation.
"The super models and celebrities chosen by Peacebird are not the usual "traffic stars". But they have many precise and loyal followers in social media. Their lifestyles represent the life status and the future rising consumption features of the young generation in some ways." said Mr. Zhang.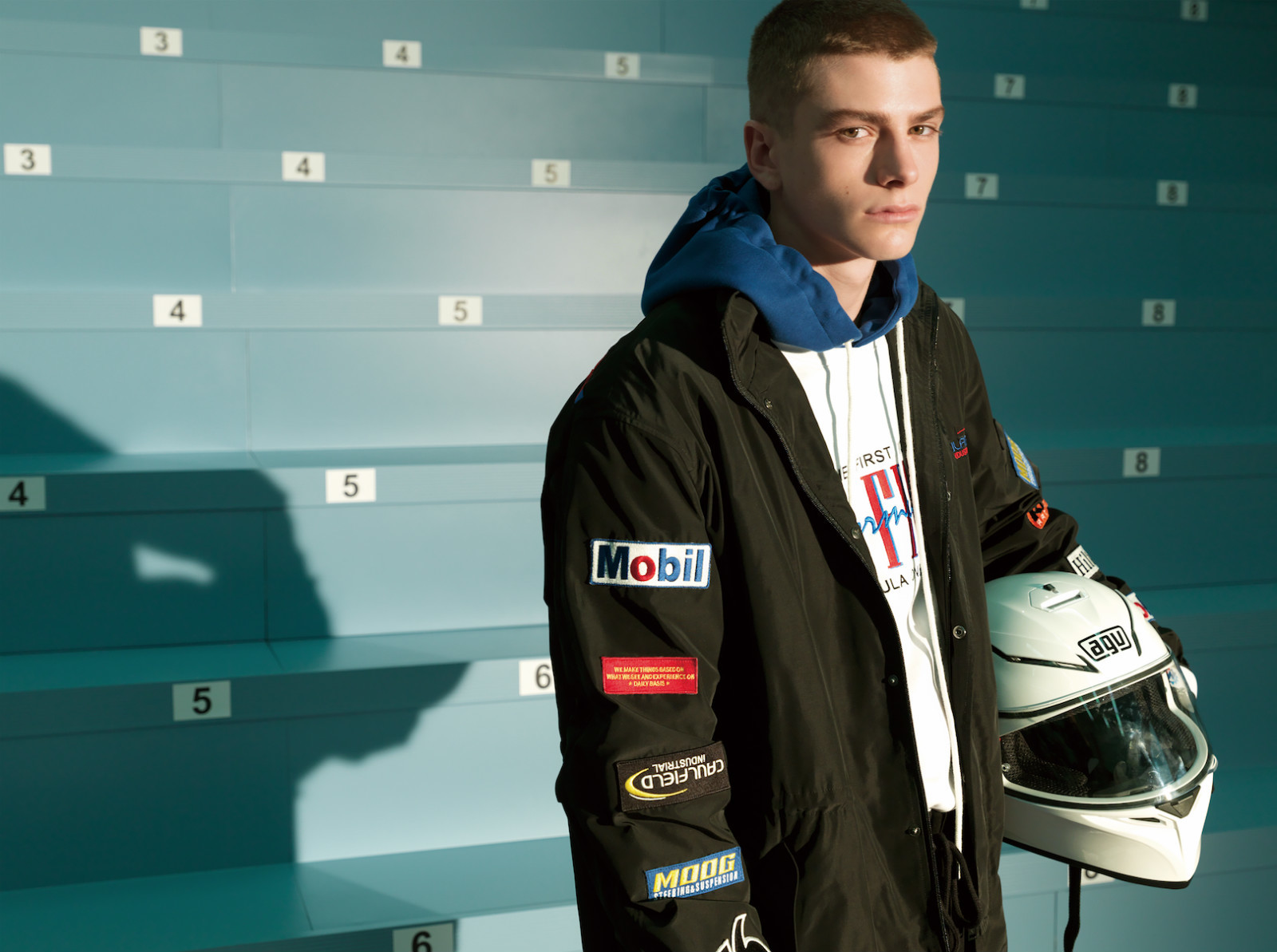 New key for new retail: to utilize big data and stimulate offline advantages
At present, Peacebird is implementing the "new retail plan", including brand building, big data empowering, consumer operations, omni-channel integration and so on.
Mr. Zhang said that Peacebird will work with the TMall in the future to create a "data bank for brands", to support the operation of smart stores. The essence is to integrate the entire brick-and-mortar stores with shopping guide, merchandise, consumers, as well as payment, in order to build a retail ecology.
Peacebird has also started building an agile supply chain. The data-driven model will speed up the supply chain response, and meet consumer demands in a better way. Moreover, the integration of data and information flow will help integrate the supply channels of online and offline distribution.
"We will transform some stores to smart stores in the second half of this year, integrating online and offline. The offline traffic flow is particularly valuable, which was a trend in 2017. Wehave more than 4,000 stores offline now. These are valuable resources,"Mr. Zhang said, "Driven by the new retail and technology in the future, how to operate offline members is the biggest topic for the retail of Peacebird. We will take some stores for a trial and then expand gradually to all our stores."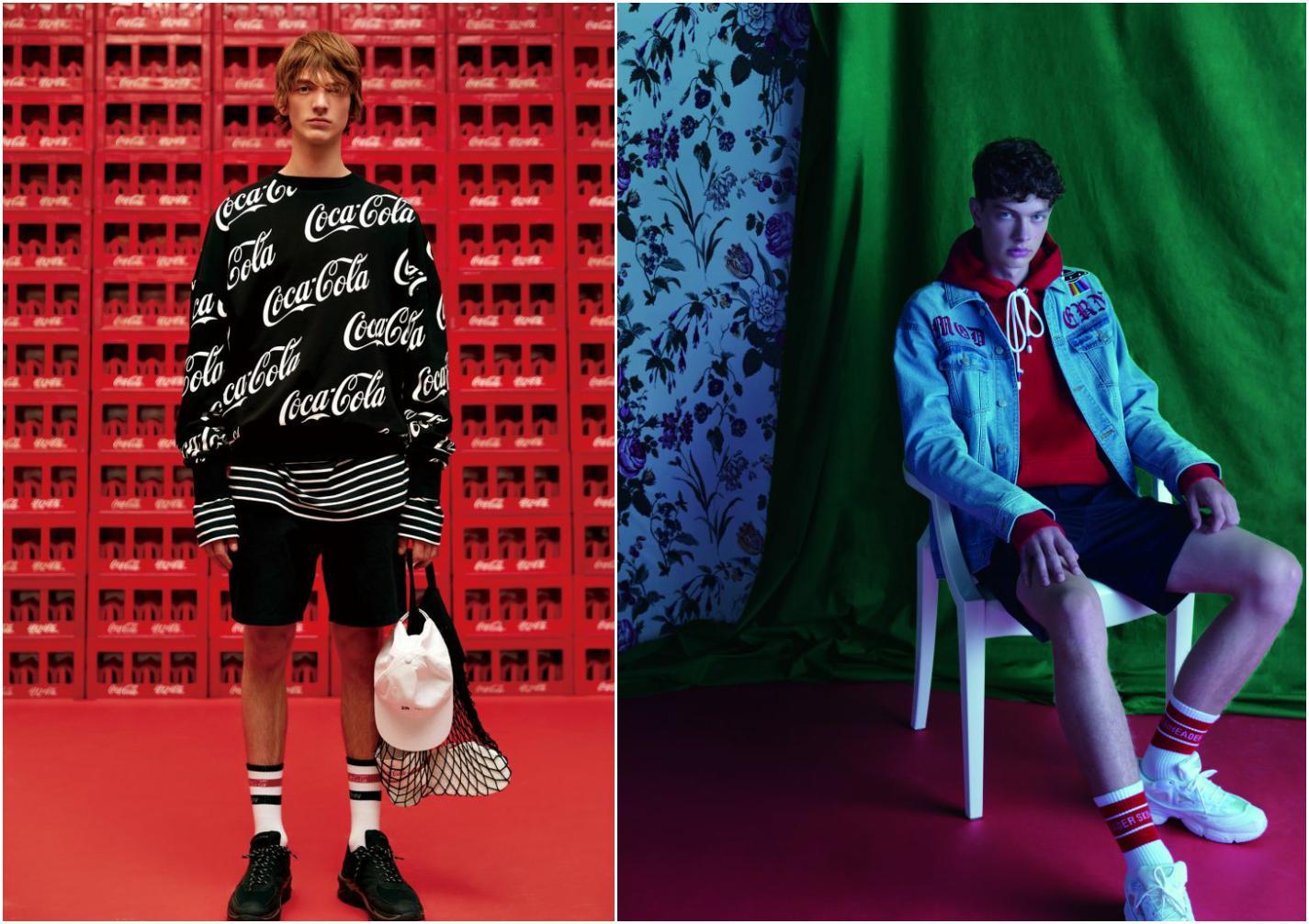 Young style and light structure
As a young local Chinese fashion brand, which follows the young generation closely, Peacebird, has also made structural changes, in addition to its youthful styles.
Peacebird entered the tradition fashion industry in 1995, registered the brand "Peacebird" in 1996, experienced the first economic downturn in 1998 and had the toughest year in 2000. Peacebird has made its direction clear gradually. No matter how the external economic situation changes, Peacebird will follow its own development direction and expand firmly and rapidly in new areas.
In 2008, Peacebird outsourced its production and transformed into a light asset enterprise gradually, heading towards its light and young direction. "While other peers were struggling in 2008, we have already expanded rapidly into new areas, including e-commerce and new brands. We didn't stop because of the financial crisis. Following our development plan, we made big strides when other people stopped." said Mr. Zhang.
With the times of consumption upgrade and new retail, Peacebird has strived to fly even lighter. According to the current strategy planning, Peacebird will concentrate channels on four core drivers: Street stores, department stores, shopping malls and online sales. The brand will further control the total inventory, and increase sales-through ratio and stock turnover ratio, with the help of intelligent commodity management projects, in order to improve operational efficiency.
Only light structures can catch up with the pace of young consumers and grow more fashionable.
"In 2008 we focused on the Millennial generation. Now we focus on the mentality of Generation Z to rejuvenate the brand," Mr. Zhang said, "The biggest market in China is the middle-class group currently. This is a personality era. We would like to become the most preferred brand of the new generation fashion consumers in China."
Photos provided by Peacebird
| Chinese Reporter: Ying Sun