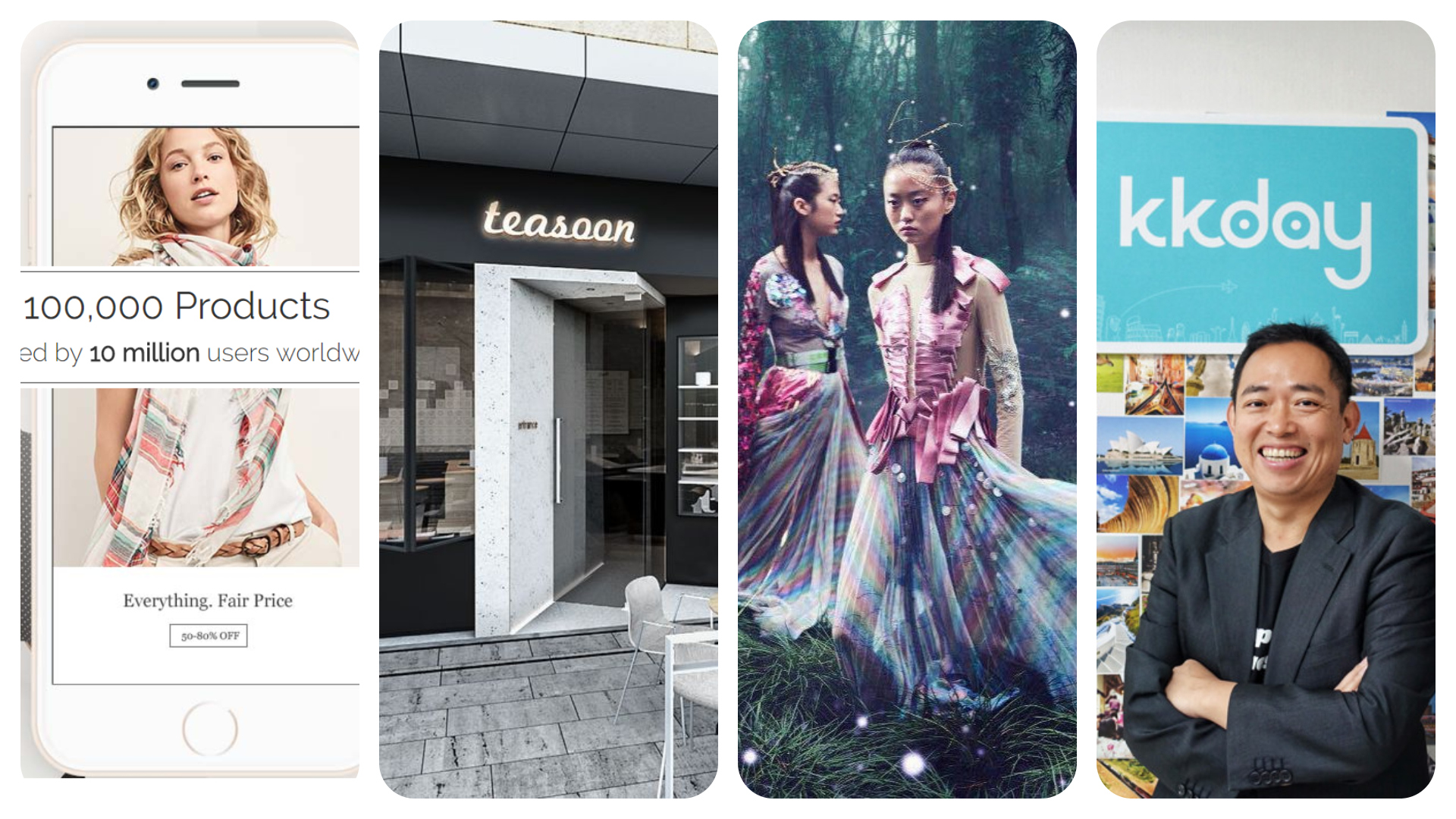 Luxe.Co has launched "Luxe.Co China Investment Weekly" since 2016, reporting weekly updates on investment and financing in the China fashion and lifestyle industries. The updates cover fashion, beauty care, food and dining, sports and fitness, hotel and travel, household products, culture and creativity, and other related fields.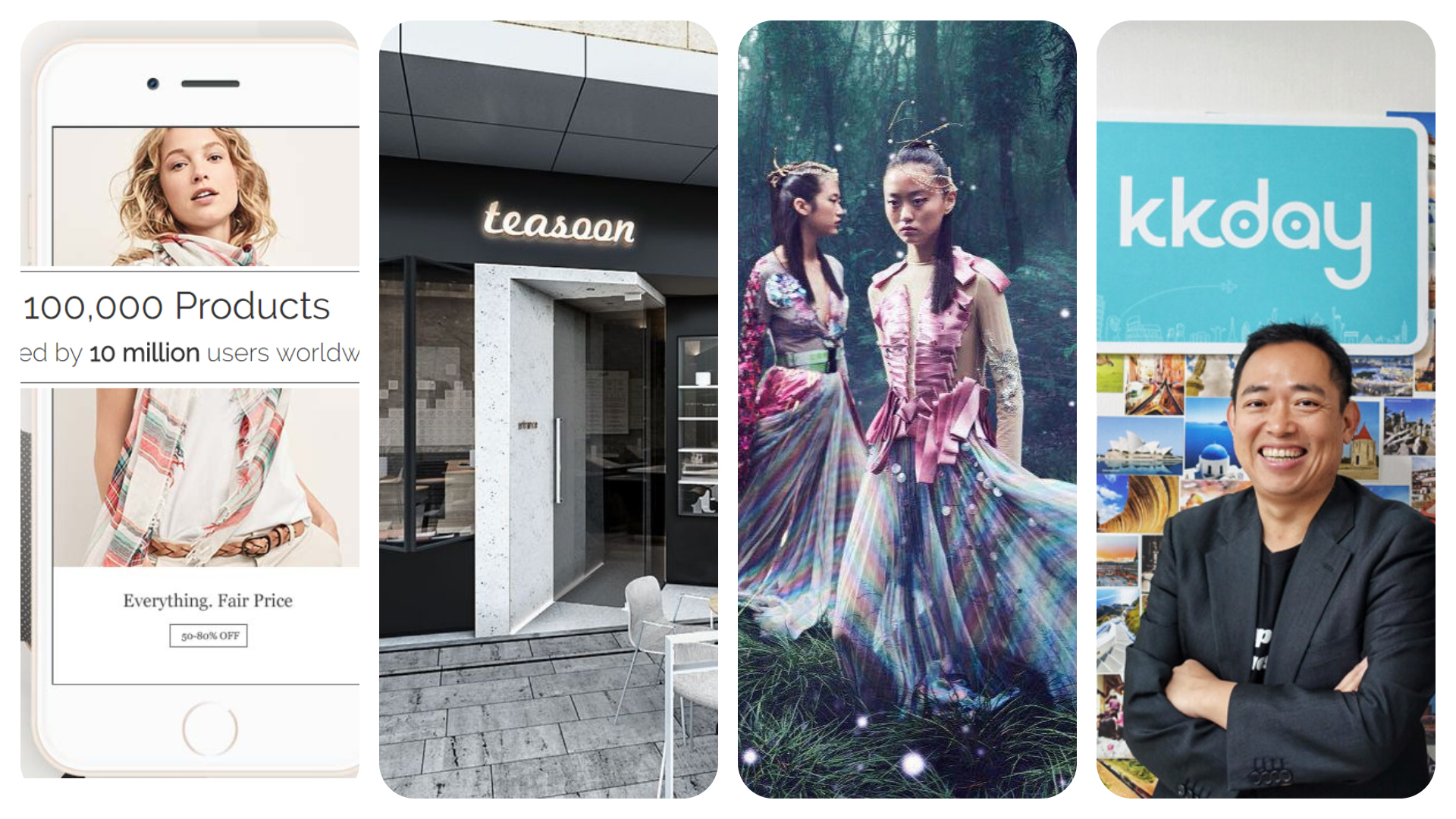 Fashion Brands
Neo Chinese aesthetic designer brand MUKZIN (密扇) obtained tens of millions of yuan Series A investment
According to Luxe.Co's exclusive source on February 22, it is confirmed that Mukzin, the neo Chinese aesthetic designer brand, obtained tens of millions of yuan Series A investment recently. Investors are Capital Nuts and Oriza Seed. Previously, Mukzin obtained tens of millions of yuan Series Pre-A investment from Crystal Stream in June 2016. Mukzin was established by the couple Guang Feng and Wen Han in 2014. Both of them are enthusiasts and collectors of contemporary art. They aim to reinterpret the contemporary Chinese style with the viewpoint of the young generation. Mukzin has a main line brand "MUKZIN (密扇)", a high-end line "Mukzin Handcrafted (密扇手作)", and a sub-line "Baixiju (百戏局)". Their distribution channels cover TMall, Taobao, JD, VIP.com and other online platforms and offline boutiques in China and overseas.
Fashion E-Commerce
Export e-commerce platform CLUB FACTORY obtained 100 million US dollar Series C investment strategic investment
The export e-commerce platform Club Factory announced on February 11th that they obtained 100 million US dollar Series C investment. Investors are previous investors IDG Capital, BAI, Kunlun Fund, Zhen Fund, Frees Fund and so on. The new investment will be mainly used to strengthen customer service, local warehousing, logistics and other aspects of improving consumer experience. Club Factory launched a cross-border e-commerce data provider PFHOO.com, with hundreds of thousands of exports company users. This platform was transformed into a B2C e-commerce platform in 2016 which provided trading services of domestic non-standard and low-to-middle end products to overseas counties. Club Factory applies a light platform model, connecting upstream small and medium-sized manufacturers and wholesalers. The platform provides unified pricing, matching products, customer services, overseas logistics and other services. After users place orders online, domestic suppliers deliver goods to the warehouse. The platform is responsible for quality control and then send the package overseas, with third-party local logistics providers. At present, Club Factory has integrated hundreds of thousands of upstream suppliers with tens of millions of SKUs. Downstream buyers cover 26 countries and regions.
Food & Dining
Tea drink chain brand TEASOON obtained a new round of investment of 8 million yuan
Business tea drink chain brand Teasoon announced on February 23rd that they obtained a new round of investment of 8 million yuan in December 2017. The new investment was led by V Star Capital and followed by Oriental Fortune Capital, with a post-investment evaluation over 100 million yuan. Previously, Teasoon obtained angel investment from CCIG in February 2017, and then obtained 8 million yuan Pre-A investment led by Frees Fund and followed by Will Hunting Capital and Faxian Capital in June 2017. Teasoon targets business consumers at the age group from 25 to 40 years old, with a price range of 25 to 35 yuan. Products include cream top tea, fruit tea, original leaf tea and so on. Currently, Teasoon has opened 6 stores in Shanghai and will deepen the market share in Shanghai in 2018 with 10-14 new stores. Teasoon will also open 1 to 2 experience stores in Beijing and Shenzhen. In addition, Teasoon will expand to the prepacked tea drink market and has developed two bottled functional tea drink products, which are in the trial production stage.
Hotel & Travel
Travel experience platform KKDAY obtained 10.5 million US dollar Series B investment
The online travel experience platform KKday announced on February 22nd that they obtained 10.5 million US dollar Series B investment lead by the Japanese international tourism group H.I.S. and followed by MindWorks Ventures. Previously, KKday obtained 7 million US dollar Series A+ investment in December 2016. The new investment will be mainly used to enhance consumer's travel experience and strengthen the cooperation with destination suppliers. KKday was established in Taiwan in early 2015, and offers more than 10,000 tourist routes in more than 80 countries and more than 500 cities currently. KKday also supports multilingual services, including Japanese, English and traditional/simplified Chinese. In addition, KKday has offices in Singapore, Malaysia, Korea, Japan and Hong Kong.
---
The above information is based on the company announcement and/or online news. Luxe.Co makes reasonable efforts to obtain reliable content from third parties. Luxe.Co does not guarantee the accuracy of or endorse the views or opinions given by any third-party content provider.
| Chinese reporter: Jiaqi Wang