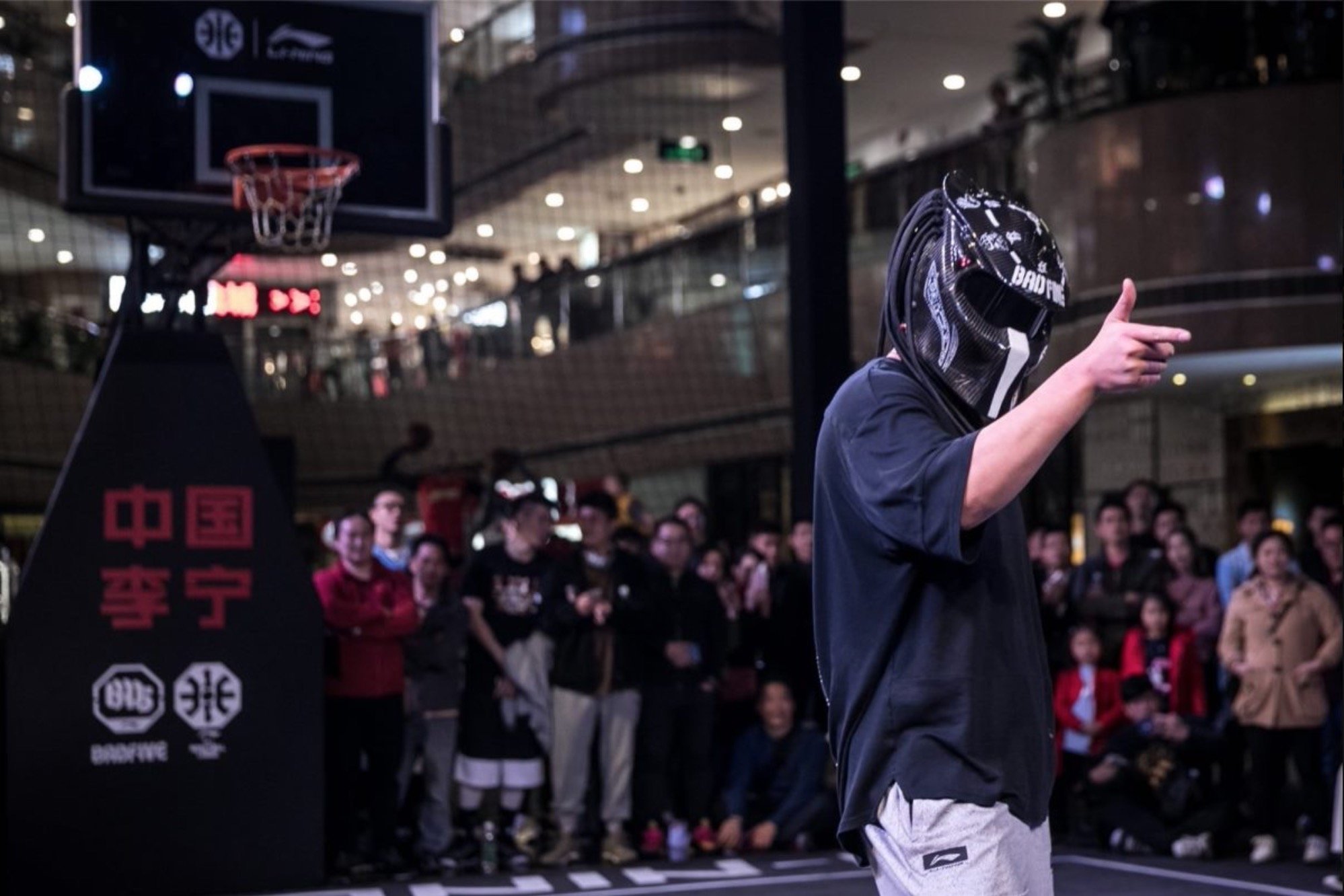 "Li-Ning will launch more fashion sports products in the future," said Mr. Li Ning, the famous "Prince of Gymnastics" and the founder of Chinese sports brand, Li-Ning.
Through "China Day" project, Li-Ning made its debut at the official schedule of New York Fashion Week on February 7, 2018. This was the first time for a Chinese sports brand to present on the international fashion circuit showcasing its unique cultural elements and design concepts to global fashion industry. It is also a trial and exploration combining the sports brand and global fashion trends.
Before the debut, Mr. Li Ning talked with Luxe.Co and shared his insights on how a sports brand stepping out from sports arena talking to young consumers, and becoming more trendy and fashionable.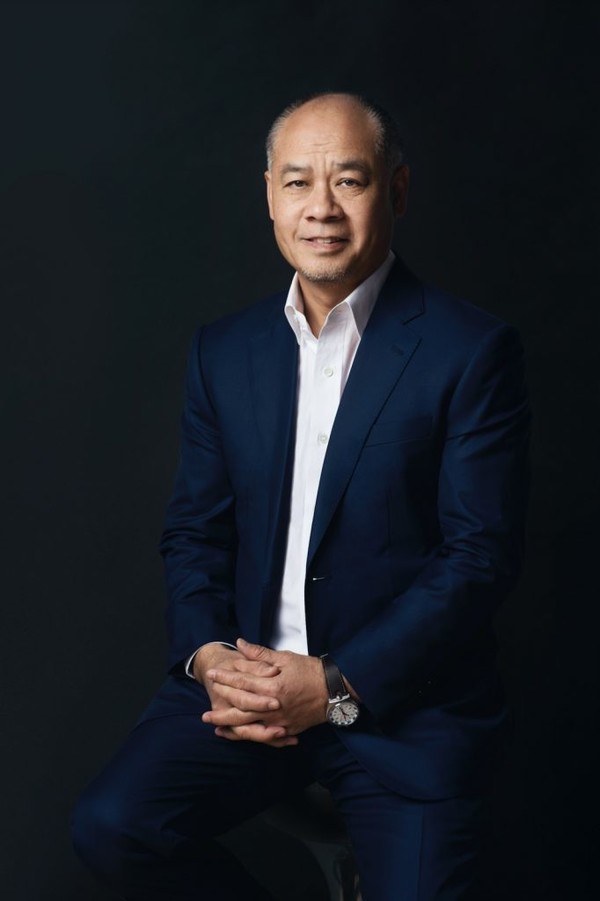 Global sports brands strive to become more fashionable
Sports and fashion have never been so close to each other as they are today. How to attract more trendy and younger consumers becomes the most important issue for all brands. Traditional sports brands limiting themselves to the sports scene, no longer meet the needs of young consumers today.
The recent moves of several well-known global sports brands demonstrated this. German sports brand, Adidas Originals, French classic luxury brand Chanel, as well as famous American singer Pharrell Williams jointly launched exclusive collaboration collection sneakers.
Another German sports brand Puma invited Rihanna to be the Creative Director of the brand, and launched a collaborated brand, Fenty Puma by Rihanna 2017, at New York Fashion Week and Paris Fashion Week.
The sports giant, Nike did not walk the runway at New York Fashion Week, but the brand is expert in releasing new products riding on the heat of fashion week. Last February, Nike released at New York Fashion Week a stack of retro shoes and limited edition, selling at 11 locations throughout New York City. This year, Nike launched The 1 Reimgained series products with 10 styles for female consumers on February 7.
With the global trend of fashion and leisure sports brands, the demand at China sportswear market has increased steadily since 2016. Different from the slump in North American market in recent years, China's steady growing demand attracts many international sports brands coming to China market.
As the leading sports brand in the fierce domestic market competition, Li-Ning is always adhering to its spirit of "independent R&D and original design". According to the financial report of Li-Ning Group, with 6,329 sales outlets, the group sales reached 3.996 billion yuan with a 11% increase year-on-year as of June 2017 . The share of e-commerce continued rising and accounted for 18% of total income.
Step out of sports arena, and talk to young consumers
In both domestic and international markets, Li-Ning has communicated with consumers mainly in sports, especially in popular sports fields (i.e., basketball, running, badminton and son on). Among them, basketball is undoubtedly the most outstanding sub-category of Li-Ning products in China. Speaking of fashion trend, "If you get to know our basketball collection, you will feel the Chinese concepts and trendy elements in our design", said Mr. Li.
Since 2012, Li-Ning has been the sponsor for China men's professional Basketball League (CBA). Li-Ning also sponsored China College Basketball League (CUBA) and established youth training camp system, in order to build communication with young consumers. Li-Ning's 3+1 Basketball League also helped the brand step out of the stadium and  enter commercial retail space successfully, and became an innovative activity to reach young consumers. In order to deliver more culture elements of street basketball, the brand also set up American barber and sneaker care services besides the venue, and invited DJ and singers for live performance. Recently, as the chairman and CEO of Viva China, Mr. Li signed agreement with Dutch Feyenoord Football Club and announced their cooperation in opening Feyenoord Viva football school in China, which was an communication approach with football fan groups.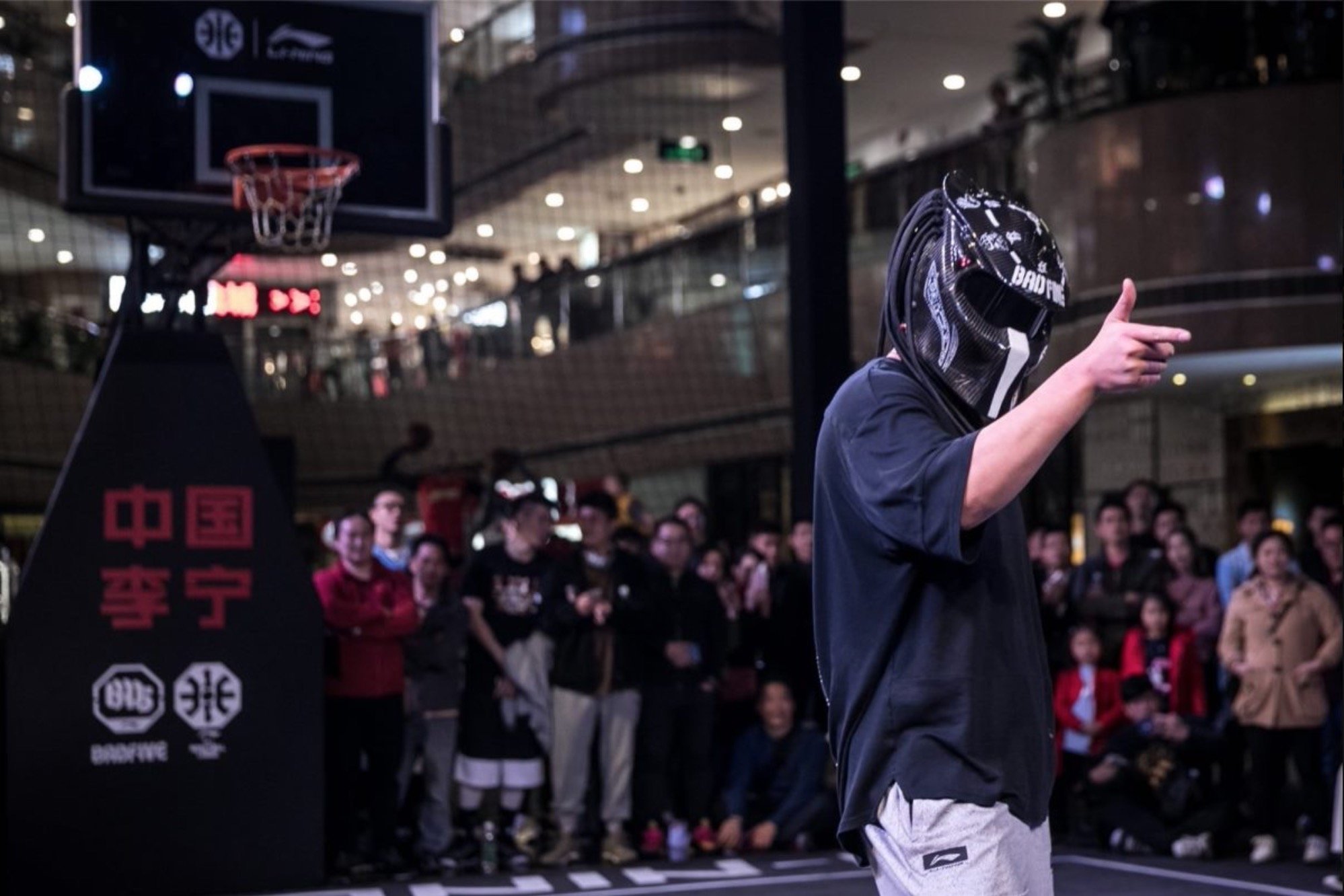 Q & A with Mr. Li Ning
Luxe.Co: How does Li-Ning communicate with young consumers?
Li: The most important thing for us is to communicate through sport activities. Li-Ning is a sports brand. From sports, we extend to sports fan groups, for example, basketball, badminton and jogging groups, each with different communication approaches.
There are many basketball fans in young groups. Therefore, Li-Ning Bad Five Collection are very popular among them. Particularly during the release period of commemorative collections, there were long queues in many countries including Canada, U.S. and China. Li-Ning released a sportswear with Chinese traditional embroidery design at a retail price of 499 yuan recently. We started the sales online and it was sold out in a very short period of time.
Luxe.Co: What products are more trendy in Li-Ning?
Li:Our collections, for example the basketball collection, attracted many young groups. We introduced many trendy culture into the design of the basketball collection. We will apply Chinese culture elements to design in the future as well.
For example, we developed a basketball collection with the NBA star Dwyane Wade. Mr. Wade is very popular in the U.S. Designers played trendy elements very well in the product design. The Wade collection is popular among trendy sports fans. As well, Li-Ning applied Chinese culture elements in the design of the Bad Five basketball collection. This collection is popular among basketball fans and young groups in China and abroad.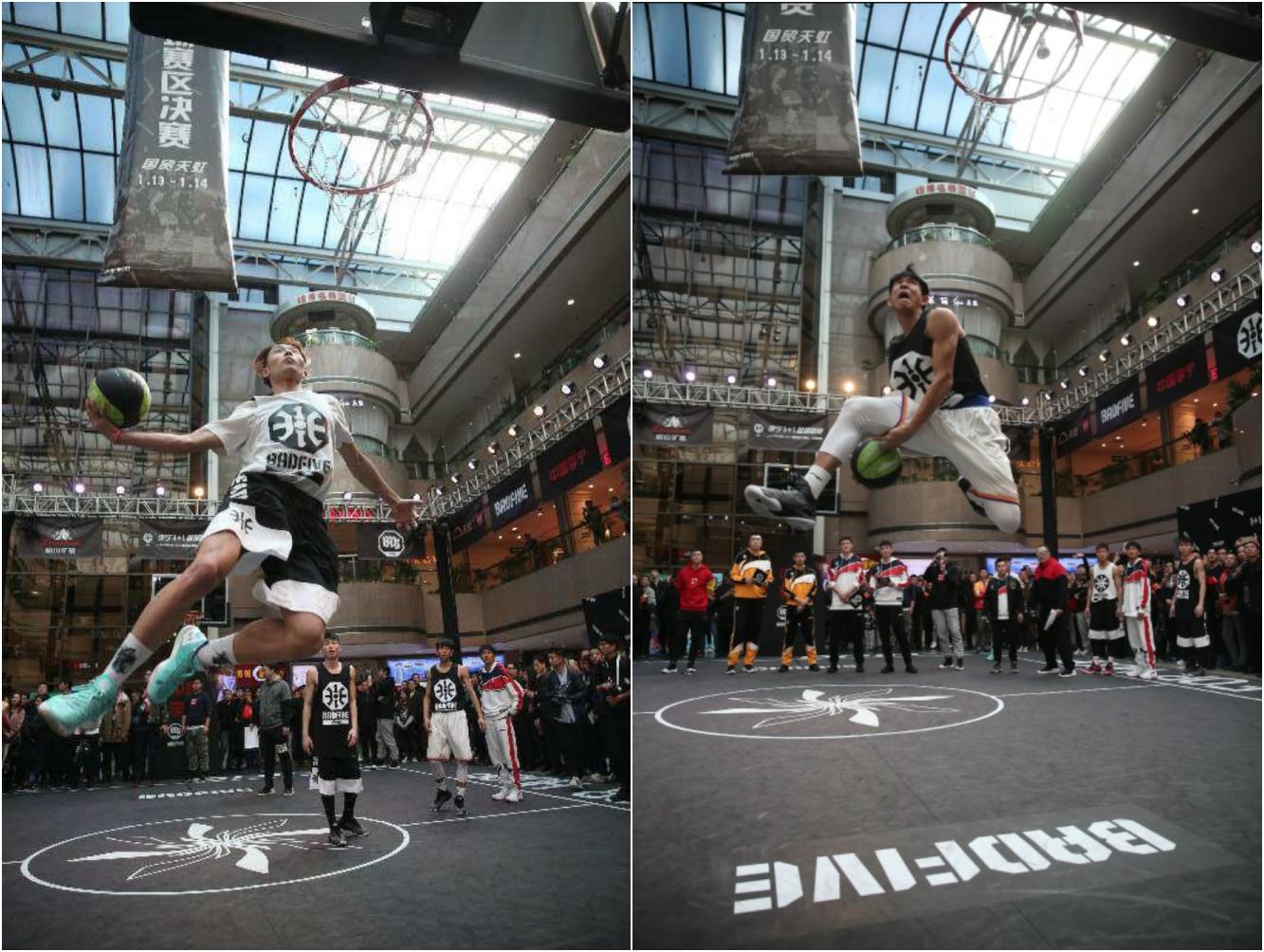 Luxe.Co: What's your thoughts on the popular joint collections or retro collections among young consumers?
Li: In fact, Li-Ning has been developing retro collections for a while. We reproduced products which were popular in the 1990s, for example, 001 sneaker collection, Wu Dao (the principles of Taoism) collection and Bad Five collection. They are popular among people on campus.
Luxe.Co: Do you have any plans on cross-over collaboration with Chinese or international designers or fashion brands in the future?
Li: We have set up a design team in the U.S. since ten years ago. We have also worked with many design companies in the U.S. and Europe. There will be more and more collaboration opportunities. As well, we worked with independent designers, although there were some issues. But we are expecting more interesting collaboration in the future.
Li-Ning also considered cross-over collaboration. In addition to fashion, we are considering more on the relationships with motion mechanics, sports therapy, ergonomics and environment. Therefore Li-Ning may consider cross-over collaboration with the field of industry design. Of course, we will also consider collaborations with fashion brands. There will be many possibilities depending on business opportunities and mutual interests.
Luxe.Co: What's Li-Ning's recent focus?
Li: We have progressed very well in the past two years with a good momentum. Currently we are conducting a series of internal restructuring from product positioning, distributional model to retail operation. In the digital age, Li-Ning plans to leverage technology to help the company interact with consumers and to inject more data to product R&D and sales.
Luxe.Co: What your plan to improve customer shopping experiences in the future?
Li: We have built distribution platforms both online and offline over the past two years. We plan to invest more in customers experience in the future. Product experience, sports experience, and shopping experience are the overall directions of Li-Ning.
On details measures, one is to build experience stores, providing experimental sports-and-leisure-related activities. On the other hand, we have been investing in Li-Ning Sports Park. We hope to build a deeper connection between sports parks and locals, providing better platforms for local sports and leisure activities.
About China Day at New York Fashion Week
"China Day" at New York Fashion Week is jointly organized by CFDA (Council of Fashion Designers of America), TMall under Alibaba and Suntchi, the exclusive strategic partner of CFDA in China. The purpose is to showcase the latest collections from China's best fashion brands, helping Chinese designers and brands presenting at New York Fashion Week and entering American markets.
"China Day" is a platform to assemble China's contemporary design force and connect China fashion and American markets. Its mission is to grow greater impact of China design in global circuit and to promote its global business development ultimately.
Luxe.Co: Why do you decide to take on the stage of New York Fashion Week?
Li: Fashion always integrates with other fields and presents other design formats, regardless of traditional fashion, or cross-border collaboration. The combination between sports and fashion is one of them. There is great growing potential in leisure and street wear area. Sports is related closely to modern lifestyle. Sports has become a part of people's life. Many people nowadays bring what they wear at sports arena into daily life. All trendy elements can be applied to sports.
Li Ning's participation in New York's Fashion Week is the proof of the existence of this lifestyle demand. It is a huge market in China and abroad. Li-Ning will the invest in athletic leisure area. In addition to specialty sports and field training products, Li-Ning will develop more fashion athletic products in the future.
Luxe.Co: What message do you want to convey through New York Fashion Week?
Li: As a Chinese sports brand, Li-Ning wishes to convey the design and culture concept of a Chinese brand at New York Fashion Week. Li-Ning is a Chinese brand, as well as a sports brand. We will combine Chinese culture and sports features to represent the design elements of Li-Ning.
Luxe.Co: Could you please elaborate on your collection at this New York Fashion Week?
Li: The theme of this show is "Wu Dao". It is divided into two parts. In the first half, we feature "Dao of the Heart" and the second half "Dao of the Form", with strong Chinese culture influence. "Wu Dao" is also one of the product collections of Li-Ning, highly popular among consumers. Our design team will add many classic retro design elements in the show and combine the understanding of sports into design, in order to achieve a combination of sports and trendy elements.
Luxe.Co: What is  Li-Ning's global market strategy?
Li: We have sales in the U.S., Southeast Asia and Europe, but our main market is still China. We communicate with Americans and other markets mainly through sport activities. We have different focus for different countries. We communicate with consumers through basketball in the U.S., badminton、basketball and jogging in Southeast Asia, and jogging in Europe.
Photos: provided by Li-Ning
|Chinese Reporter: Han Wei