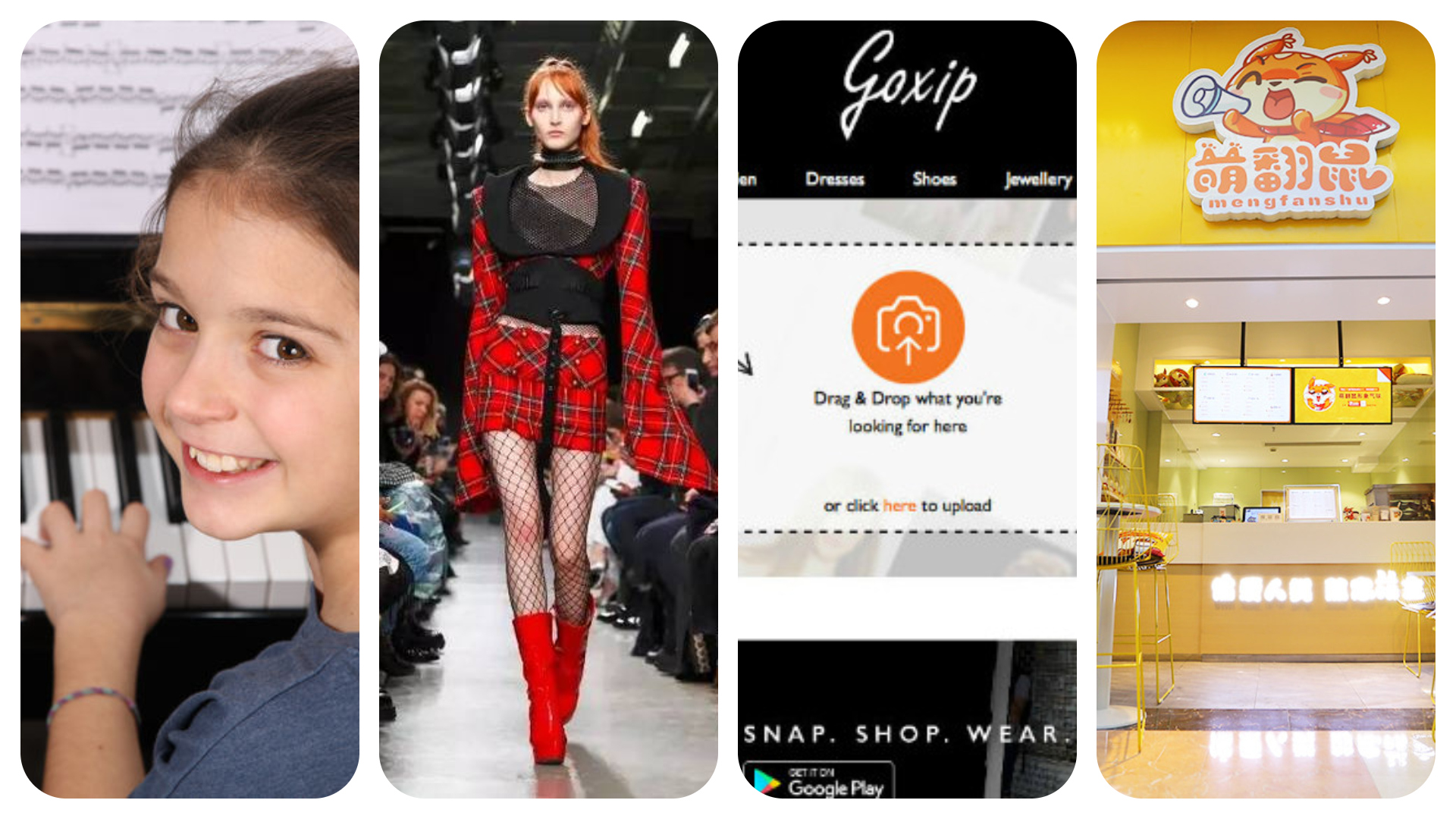 Luxe.Co has launched "China Fashion and Lifestyle Investment News" since 2016, reporting weekly updates on investment and financing in the China fashion and lifestyle industries. The updates cover fashion, beauty care, food and dining, sports and fitness, hotel and travel, household products, culture and creativity, and other related fields.
Fashion Brands
Emerging designer brand Masha Ma obtained 40 million USD investment
The Chinese womenswear designer Masha Ma and her same-name brand announced on January 30th that they obtained 40 million USD investment from Vertex Asia Fund (Singapore), Su and Partners (Korea) and two other investment institutions. The investment will be mainly used on optimizing production supply chain, enhancing product upgrade, expanding new product categories and improving retail and e-commerce experience. Masha Ma was born in Beijing in 1985. She went to study at Central Saint Martins when she was 16 years old and obtained bachelor degree and master degree there. She did internship at Alexander McQueen and Veronique Branquinho during her 7-year studies there. After graduation, she started her own clothing line Masha Ma. She released her first collection in Paris in 2012 and returned to China in 2013 for her own fashion studio. Later she released the younger line MA by MA Studio. Masha Ma has over 45 sales outlets in Europe and China and has established direct-managed and franchising distribution channels.
Heilan Home (海澜之家) obtained 2.5 billion yuan strategic investment from Tencent
Heilan Home announced on February 2nd that Rongji International Co. Ltd., their controlling shareholder's party acting in concert, had signed Share Transfer Agreement with Tencent's Shenzhen affiliate. In the deal, Rongji would transfer 238.5 million shares at 10.48 yuan per share to Tencent for a total amount of 2.5 billion yuan. The share transfer accounted to 5.31% of Heilan Home's current total share capital. As a large-scale apparel enterprise, Heilan Home was established in 1997 with business in the production and sales of high-end suites, business attire and so on. They have four fashion brands currently, Heilan Home, Eichitoo, Yihaiyijia and Sancanal. Heilan Home's market positioning is quality business, fashion and leisure menswear for the mass market, while Eichitoo positioning as fashion and casual urban womenswear, Yihaiyijia positioning as cost-effective menswear for low-to-meddle-income consumers, and Sancanal positioning as tailored business attire.
Fashion Online Platform
Hong Kong fashion online platform GOXIP obtained 5 million USD Series A investment
Hong Kong fashion online platform GOXIP announced on January 28th that they obtained 5 million USD Series A investment. The investment was led by Meitu and followed by Mills Fabrica Fund (under Nan Fung Group) and three individual investors. The investment will be mainly used on market expansion, seeking to establish cooperation with more Southeast Asian retailers. GOXIP was established in 2016. Platform users are mainly bloggers and consumers. Bloggers post their styling photos on GOXIP and attach the purchase link under the picture. When their fans click on the link and purchase the corresponding merchandise, bloggers receive commission. Consumers can also upload their photos to GOXIP. With the image recognition function, GOXIP will automatically identify the style of clothing, and provide purchase advice for similar styles and purchase links. Currently, GOXIP has 300,000 users in Hong Kong and Malaysia, and has established partnerships with more than 500 international fashion retailers, including Net-a-Porter, Harrods and Asos.
Food & Dining
Snack Brand Mengfanshu (萌翻鼠) obtained millions of yuan angel investment
The snack brand Mengfanshu announced on January 30th that they obtained millions of yuan angel investment from Jinji Capital. The investment will be mainly used on team expanding, snack business development, product category increase and operation enhancement. Mengfanshu was established in Xiamen in 2015 with products including sweet potato soft chips, crispy chips, milk tea and so on. In addition, Mengfanshu designed a series of derivative products, such as Mengfanshu dolls, clothing, mobile phone covers, stickers and so on, aiming to increase the influence of their IP "Mengfanshu". At present, they have two direct-managed stores in Xiamen with the unit price per customer at about 25 yuan.
Hotel & Travel
Hotel and Hostel operator Travelling With (行李旅宿) obtained Series B investment from Gobi Venture Capital
Hotel and hostel operator Travelling With announced on January 31th that they obtained Series B investment from Gobi Venture Capital. The detailed amount was not disclosed. Travelling with was established in Chengdu in 2013, dedicated to the integration of ecological resources of holiday destinations and the development of new destinations. Travelling With provides users with travel sharing events, themed fairs, party travelling, 2-3-hour city hiking and other activities. They have self-managed hotels, including Wadangwashe, Jixiashan, Wuyuji and so on, mainly in Chongqing, Xi'an, Chengdu, Lijiang and so on. 
---
The above information is based on the company announcement and/or online news. Luxe.Co makes reasonable efforts to obtain reliable content from third parties. Luxe.Co does not guarantee the accuracy of or endorse the views or opinions given by any third-party content provider.
| Chinese reporter: Jiaqi Wang