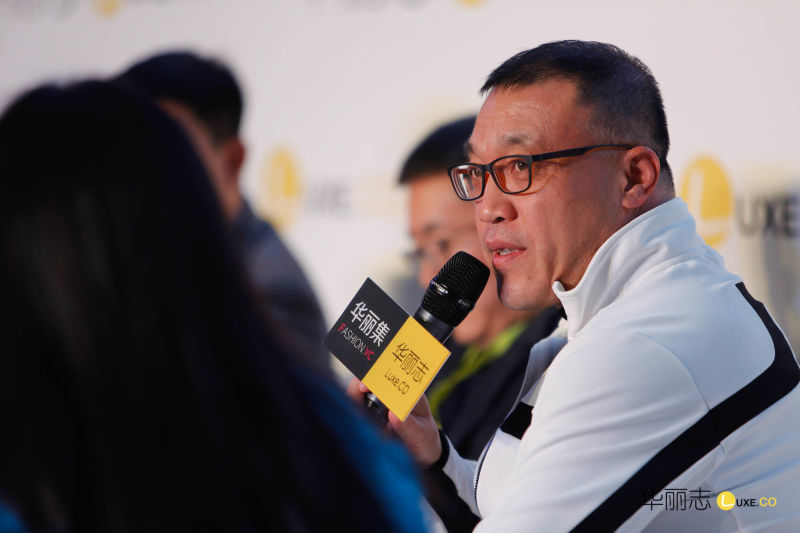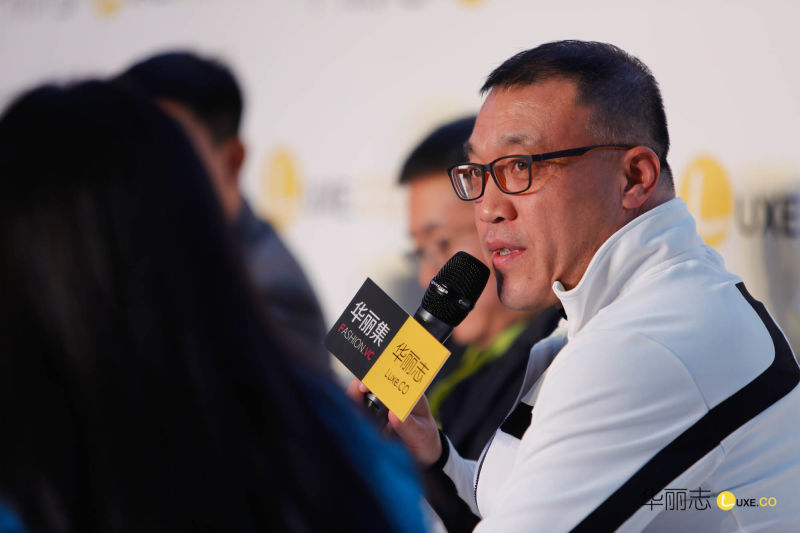 "Consumption Upgrade" has increasingly become a popular phrase for Chinese investors. More and more investment institutions have shifted their focus from TMT to the consumption section. Fashion.VC launched investment talks and invited key investors to share their insights and the latest investment movement in the era of consumption upgrade.
Mr. Yilong Zhang, Partner, Hongdao Capital(弘道资本)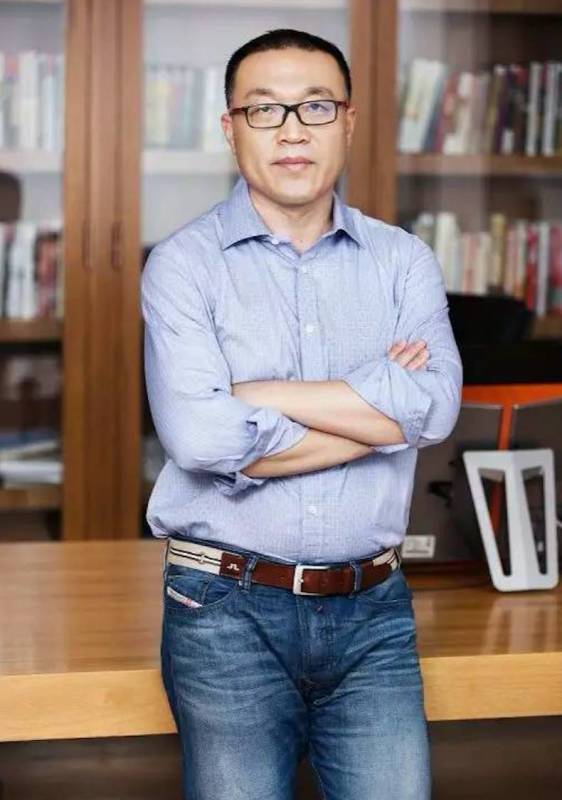 About Hongdao Capital:
Hongdao Capital manages four RMB funds and one USD fund currently, with the accumulated fund size of nearly 2 billion yuan. Hongdao focuses on AI, consumption upgrade, sports and pan-cultural entertainment, business services and other innovative opportunities, in their angel stage to Series B. Their portfolio includes 3W coffee, HIGO, Xingkeduo (星客多), Mioji Travel (妙计旅行) , Sexy Salad (好色派沙拉) and so on.
---
Fashion.VC: What area does Hongdao Capital focus on?
We focus on four areas currently.
AI – We are interested in AI in the health section. Currently the basic AI R&D is mainly in Europe. The middle-tier algorithms-related R&D are mainly in Israel and the U.S. There are many application-tier opportunities in China. The application of AI is usually supported by huge amount of data. China has the biggest population base in the world, and is able to accumulated tons of data in an instant. This is an advantage compared to other counties. For AI investment projects, it is important to find the right technology and the right market application. We prefer those founders with this talent and instinct.
Consumption / Consumption Upgrade – For example, a dish can be delicious, but the whole consumption process and experience including supply chain, dining ambience and services are equally important. I think consumption upgrade is not a price war, but the service upgrade for all the segments in the consumption process.
Sports and Pan-Cultural Entertainment – Technology freed us with more leisure time for fitness, movies, games and so on.
Business Service Upgrade (B2B upgrade) – I think this is a difficult area. The momentum is not enough. The latter part of the project development can be slower.
Our investment focuses on the first two areas currently. We have been reviewing projects in the latter two areas as well. The directions of all investment fund companies are similar, the difference is where to land in that direction.
Fashion.VC: Please share with us some examples of your investment strategy.
All four of our partners are businessmen. We value the quality of the founder – whether he is smart enough; whether he has his own logic for the brand; whether he is a down-to-earth executor. I always think that the founder must be smarter than me. Otherwise, I will not invest in him.
For example, Xingkeduo haircut provides 15-minute express haircut services at 30 yuan. The founder is from Taiwan. His father has more than 100 stores in Taiwan and has been to China for haircut training services for many years. Growing up in this family business, the founder's team building and overall skills are very good. He is also a hands-on executor, and has built his own training department and talent management system.
Another example is my personal investment in a gym brand, which is created by two fitness instructors. Fitness instructors are the core assets of gyms. They retired from national teams and have 12-year fitness experience, including 4-year theoretical education and 8-year with international advanced training methods. Their expertise is very rare in China.
Fashion.VC: As a sports enthusiast, how do you view the opportunities in the sports and pan-health sectors?
From the consumption point-of-view, the whole sports industry is the biggest in the consumption field. In the U.S., sports are the biggest in consumption. I think China will follow the same path. We are reviewing this industry, but we have not invested much at the moment. General public's awareness to sports and fitness and the whole industry are experiencing changes. I think that there will be world-class sports brands from China in the next 10 to 20 years. NIKE was established in the 1970s when the American middle class started fitness and jogging. In the sports industry, we will pay attention to gyms and sports brands which are integrated with fashion and smart devices. We will not invest in pure sports brands. The two customer groups are around 30 or 50 years old.
But our focus is still on the founder. Founders need to understand brand building, supply chain and product innovation, as well can continue contributing. For example, for a sportswear brand, product differentiation is not difficult with the help of fabrics and design. The more difficult part is how to build brand culture and deliver brand values, which require quality inputs from founders. It is impossible to form a monopoly in the domestic fashion market. For investors, you can miss some brands, but you cannot miss that person. Investors need to find the right person through various channels and projects. There is high uncertainty for creative projects, which requires a bit of luck and instinct.
Fashion.VC: What is Hongdao's post-investment services?
Hongdao mainly focuses on pre-investment and exit stages. After the investment, we do not participate too much in the project's decision-making and development. I think it is time to find the next project after the investment is made. With too much involvement of investors, it won't change the fundamentals of the company. Therefore, we trust the brands and the teams we invest, which requires a lot of work at the pre-investment stage. After investment, I will attend the board meetings and review reports regularly, providing some comments in the areas that I am familiar with.
For example, at the board meeting I have suggested the founder of Xingkeduo that he should not set the number of shop openings as the only indicator. Instead of price war, he should focus more on service upgrade. They need to find a validated site selection system and to improve the package of hair dressers. Hairdressers are the core assets of the shops. Hairdressing is a service industry. Therefore, the key is the person providing services, in which talents are always in demand.
Fashion.VC: What's your personal achievement in your investment is the past six years?
Personally, I grew from an amateur investor to a professional investor. As a professional investor, you are required to have rich experience and spend time and energy. I think that a good investor should also be a thinker, with the understanding of humanity and the ability to foresee the future. Therefore, investors are better at the age of post-40s and have gained certain experience. Hongdao is a start-up for us. All four of us partners have set the rules: all must be full-time and this is our last job.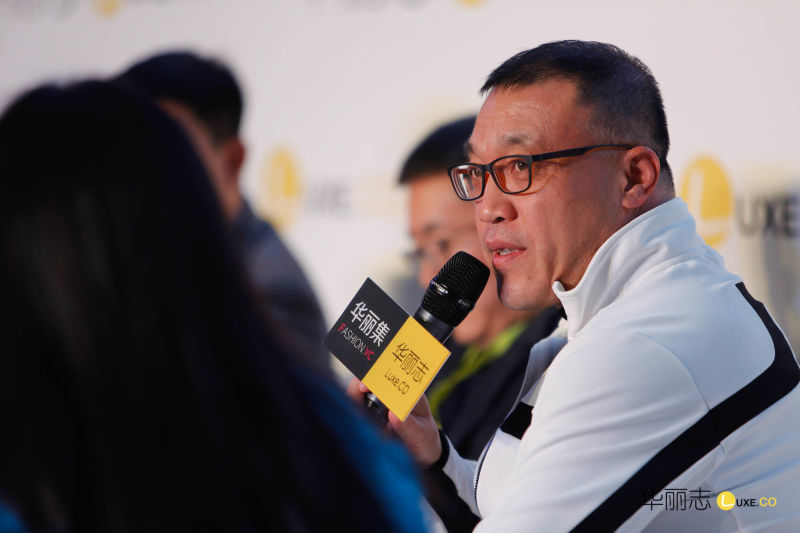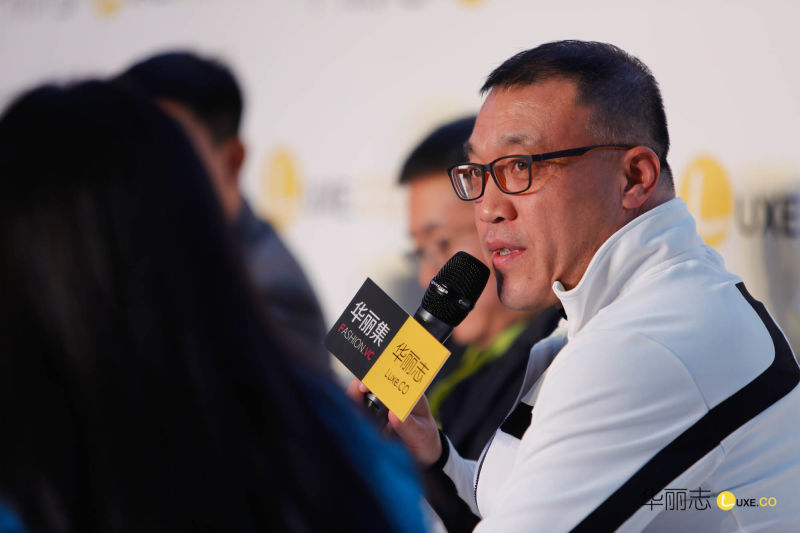 (Pictured above: Yilong Zhang at Luxe.Co's Global Fashion Investment Forum)
| Chinese reporter: Jiaqi Wang