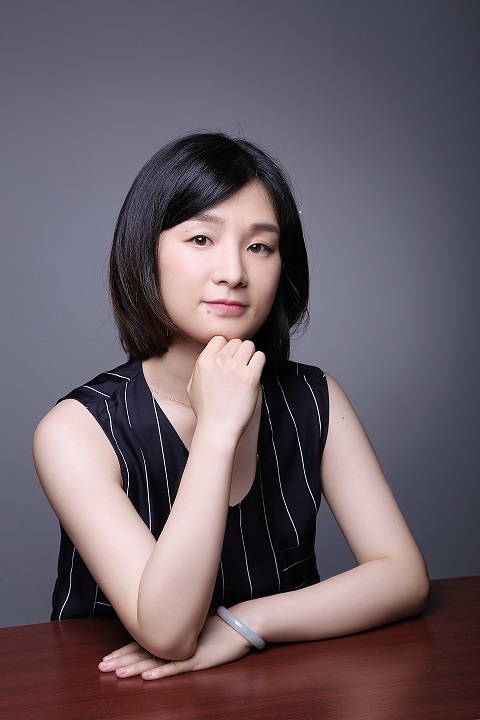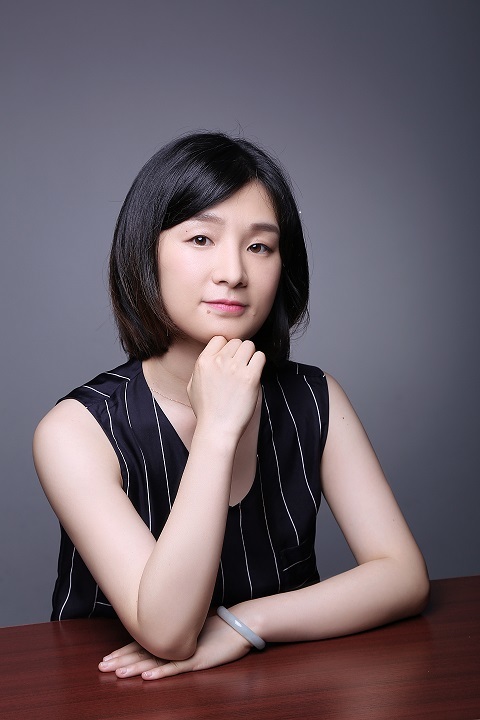 "Consumption Upgrade" has increasingly become a popular phrase for chinese investors. Some investment institutions even set up specialty funds for the field of consumer goods. Fashion.VC launched investment talks and invited key investors to share their insights and the latest investment movement in the era of consumption upgrade.
Ms. Xin Chang, Deputy Director of Investment, QF Capital(启赋资本)
(links about QF Capital: www.qfvc.cn)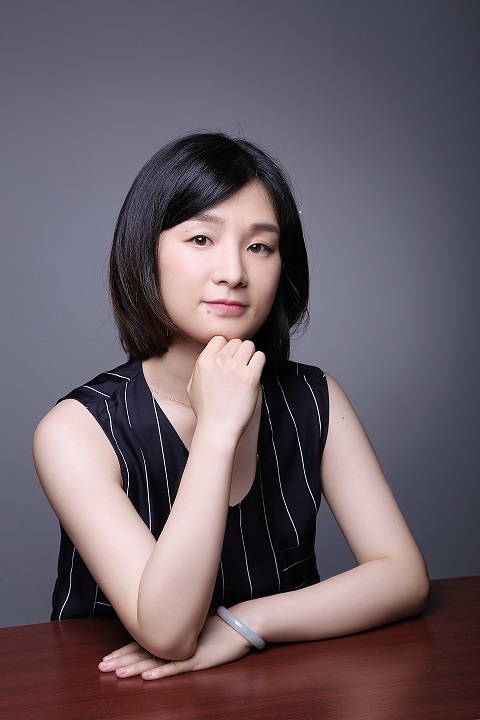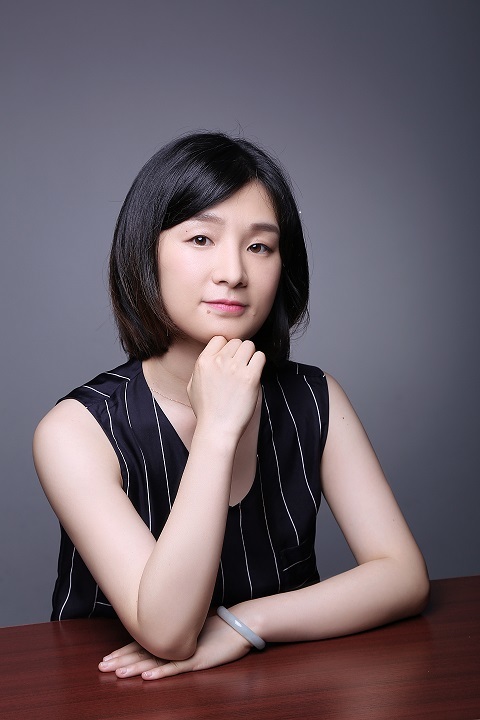 About QF Capital
QF Capital is a fund management company focusing on private equity investment, set up by experienced domestic venture capital investors, and entrepreneurs from listed companies and private sectors. The company manages VC funds in the fields of internet, innovative materials, new consumer services and so on. QF Capital manages 12 funds currently (10 VC funds, one new 3rd board fund and one acquisition fund) , and has invested in more than 150 early VC projects. The founding partner, Mr. Zhekuan Fu was the partner for Fortune Capital previously and has years of experience in the field.
Fashion.VC: What is QF Capital's landscape in the consumption field?
QF Capital focuses on the investment in the fields of internet, new consumer services and innovative materials. Since the inception, we have set up our landscape in the new consumption field in a paced and forward-looking way. With more than 10 years of investment experience in the consumer sector, our key investment team members have foreseen in 2012 that the new consumption and lifestyle of the young generation will unfold at an unprecedented pace. Therefore, we began investing in a series of new consumption projects in 2012 and 2013, including POP MART (泡泡玛特) featuring IP pan two-dimensional retail, the youth house rental brand Qingke(青客), the vertical e-commerce targeting millennials Chinaskin (瓷肌), the optical product and service brand Wangcl (望客), the new lifestyle brand Amor Flora (爱尚鲜花) and so on. Recently we have also invested in the vertical underwear retail brand Neiwai (内外), the women's retail brand Qin-Life (轻生活), the new pet brand Pidan, the new consumption finance service company Qeeniao (口袋记账), the interior design brand Meijian, and Fanlai (饭来), a dining consumption brand integrating technology hardware.
The pace of our investment is in line with the evolving of consumption upgrade as we expected, forward looking but with a proper pace. On the basis of fully understanding the change of new consumer behavior and the maturity pace of external software and hardware, we have implemented our investment strategy in the vertical area. For new consumption investment, we are the exclusive investor in the first round for most cases, i.e., in the angel or angel + stage. Fortunately, these consumption upgrade cases that we invested in the past few years, have all obtained further investment in the next few rounds. They went through the path from brand establishment in the early stage to a scaled and profitable development. The majority of them have exceeded expectation.
Fashion.VC: How do you think the difference between the new generation Chinese consumers and entrepreneurs and the past?
In the era of increasing individuality, traditional consumer and service brands have experienced increasing difficulty gaining the attention and brand loyalty of the young generation. In the exploration of individuality, the young generation have raised new request for brands, and provided new opportunities at the same time. Instead of promoting or diminishing individuality, the core of new retail is to adapt to the desire, anxiety and behavior change in the new lifestyle for millennials featuring strong individuality. Therefore, new brands become a label of new lifestyle, a courier for interests and a glue for relationships. The most demanding consumers among the new generation consumers have all experienced the world's best brands and services. The future consumers will become even more demanding, mature and rational. The premium and loyalty of brands will be more presented in these consumers.
The new generation entrepreneurs have a more international vision and craftsmanship sentiment. They have experienced how a true brand gradually touches people's mind with details. This is completely different from the traditional approaches with distribution channels and celebrity promotion. They need to set this in company strategies and implement them, leading consumers with a more pioneering spirit. The future of brand competition is about design, creativity and humanistic value
Fashion.VC: What is your investment logic in the consumer sector?
We focus mainly on three aspects of consumer brands: category, product and people.
From the category point of view, exiting market size and increasing potential are the basic logic for all investment institutions.
On the product side, there are three major factors that we consider. The first is Aesthetics. The aesthetic presentation has been elevated to an unprecedented level, which is the main difference from traditional branding, consumers and market environment. In the future, the word "design" will carry more meanings and may even relate to the underlying logic of the brand. The other two factors are strong identification and price/value ratio. Strong identification means that the brand has a unique visual and product system, conveying an intense personality to consumers. They can be identified by consumers at a glance in the product crowd and recognized without a brand label. JNBY is a good example. Price/value ratio is an eternal factor, but carries different meanings in different consumer environment. The balance between product and price is very subtle, which is a testing stone for founders' experiences and skills.
Therefore, the most important is the founder. We think brands are similar to founders. The ceiling of the founder determines the ceiling for the brand. We can describe a good founder in many words, pioneer, curious, choice, sensible, rational and so on. They need to know clearly what's most suitable for brands with different stages, opportunities, people and strategies. Knowing how to strive and restrain is a very rare quality. The management team is important too. The founding team are not usually complete at the early stage. Looking for talents are as difficult as the company.
Pop Mart is the angel project that we invested in 2013. The team had two shops in Beijing at that time. Now they have more than 50 shops in China, covering most major business properties in China and becoming the preferred trendy toy brand in the young generation. Pop Mart has transformed from a multi-brand boutique shop to an entity integrating IP product retail (retail stores, self-serve shops, TMall and App), IP incubation and derivative products and service (IP incubation and development, supply chain integration and IP authorization) and IP entertainment platform (Paqu App and IP themed games). Their product offerings target medium-to-high-end trendy toys with innovative sales and promotion methods. From Pop Mart, we can see the new consumption characteristics of the new generation: individuality, unique, limited edition and novelty. "Simply like it" has become an important driver for their decision-making. The founder, Ning Wang has worked for 7 years on the retail business since the brand was established. His patience and perseverance are the main reasons why Pop Mart stands out from many small retail brands.
We led the investment to Neiwai at Series A in 2016. Underwear is a strong signal for female consumption upgrade. Currently, the market size for underwear is about 300 billion yuan, but CR3 is only 6.8%. In mature markets, this number should be 4-7 times more. Traditional Chinese brands are rather weak. In distribution channels, branding is weak and homogeneous. The underwear market will experience a transformation in all dimensions in the future. Neiwai has a strong identification with a product positioning at comfort underwear. We identified this brand from the crowd right away. The founder, Xiaolu Liu has a good taste and is gentle but strong, and persistent and introverted. She is one of the nearly perfect founders we have seen. We are honored to witness their strong performance in 2017, with a 6-times increase on monthly sales compared to that of 2016. We believe Neiwai will become the most beautiful unicorn in the future.
In the pet related area, we are the first-round investor for the brand Pidan. The existing market size for pet products is not very big in China. But from the growth of Pidan, we can see the surging potential of the market increase. The attitude of the young generation towards pets has changed. In our view, the future pet related market is a small "maternal and infant" market. Pet-related service brands are rather scattered. It is not easy to find investment targets. There is still huge potential in pet-related products and services. The pet industry in China is rather special. The venue size of Pet Fair Asia has increase 2-3 times each year. However, the pet food price on Taobao is even lower than the cost of corn flour. This is the best and worst era for brands. Pidan tackled the market from cats, the fastest growing pet category. They wish to become a trustworthy brand for all "furry" parents. The founder Wenfei Ma is a young cat lover with unique character, obsessed with pet products.
In addition to category, product and people, we also consider the factor of selling skills at sales terminals, especially for those categories where consumption habits are monopolized by big channels or those categories restrained to limited sales channels because of category genes.
Fashion.VC: Have you observed any consumer projects with a more innovative model?
We invested in a brand, Qin-life, which is very close to consumers and has a lot of interaction with them. On one hand, the company provides great products to consumers, which is the base. On the other hand, Qin-life has gathered a group of loyal and characteristic users on social media, in addition to those consumers with high demand for products.
The fans of Qin-life are mainly students and female consumers who just start working. At their life stage, they gradually begin to make their own purchase choices and decisions. Their views on social life and values are undergoing dramatic changes. Through running the community, Qin-life helps consumers making better purchase decisions on both material and spiritual levels.
Qin-life wishes to tell young consumers how to spend properly. "Less, but better" is the brand strategy for Qin-life. For example, on the WeChat official account, Qin-life has sold at one single night, more than ten thousand units of usmile electronic toothbrushes with a unit price of 400 yuan. More importantly, for many young fans, this was the first time that they tried electronic toothbrushes.
The female consumers at this life stage, are growing rapidly and experiencing many challenges. Whether they just enter universities or the society, their state of life has undergone dramatic changes and their psychological status can be immature. Qin-life launched "Interesting Royal College" in early 2017, and divided into different departments featuring relationship, self-confidence, fitness, skin care, humor and so on. Through WeChat groups, they teach and interact with fans, helping them improve life knowledge and social skills.
(Qin-life has participated in Fashion.VC InnoBrand Competition in 2016, which was hosted by Luxe.Co. Qin-life won the championship for the preliminary in Guangzhou Division.)
In the pan-dining area, we also found an innovative company as well recently. The detail cannot be disclosed at this stage. We are very happy seeing young entrepreneurs exploring in so many innovative ways. It is very exciting thinking of some of them really changing people's lifestyle to be more healthy and efficient, in a subtle way.
Fashion.VC: What's the reason when you decide not to invest in a brand?
We try to avoid those brands that have little growing potentials, which is actually very difficult to tell at an early stage. The other factors can be false demand (against human nature), sales growth under excessive marketing promotion and so on. We need to confirm repeatedly the source of the growth for the brand. There is a market for all consumer goods, the key is to tell the future trend.
We have seen many consumer goods projects. The common problem is that they have some innovative characteristics, but they are not good enough to form a barrier or open a new category. Founders can be good, but sometimes a little ignorant. We often ask the founder a question, "how to build a brand?" In fact, we think it is difficult to answer as well. My partner, Zheng Tu thinks the growth of a brand sometimes is in need of a relatively big external cause. In practice, I ask myself this question repeatedly as well.
Business is fun and brutal. In fact, consumers are fickle and forgetful. But with current consumption environment and supply chain advantages in China, we believe there will be more and more Chinese brands emerging and being recognized by the world in the long term. This requires founders' patience and perseverance. At certain stages, they will need to find financial support. QF Capital welcomes entrepreneurs with creative ideas and contents in the consumer sector to work with us to realize this possibility together.
Fashion.VC: What do you focus on pre-investment and post-investment?
We spend most of our energy at pre-investment stage. Currently we have invested in more than 150 companies, together with many cooperation projects. As well, we provide services in market expansion, strategy planning, and talents recruitment, according to the specific circumstances of companies. At post-investment, we trust the founders. They are the professionals and know the industry better than investors.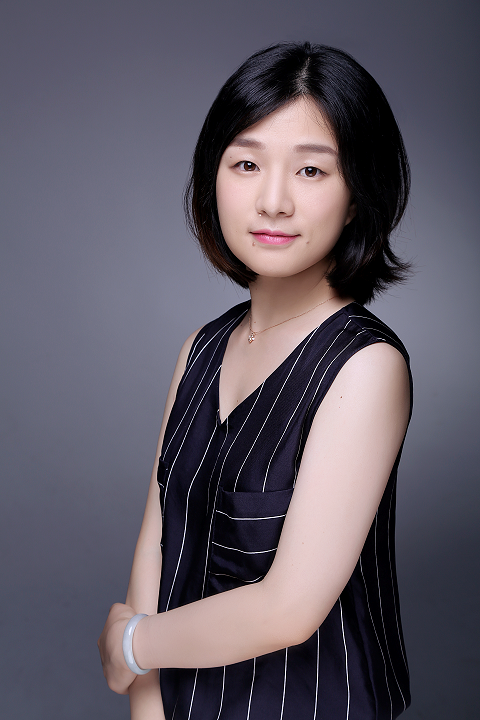 Chinese Report: Jiaqi Wang