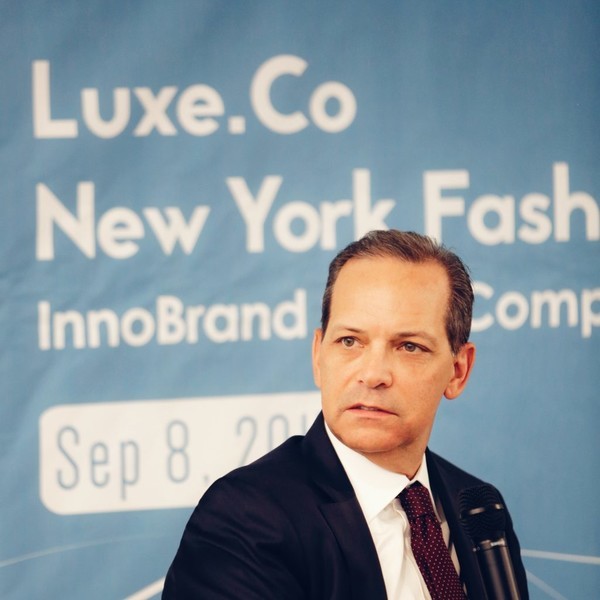 Established in 2012, Sandbridge is a private equity fund based in the U.S. Sandbridge invests across consumer-focused verticals including apparel and accessories,  health and beauty, food and beverage and disruptive consumer-based technologies. Senior advisors include some iconic characters in the fashion industry, including Tommy Hilfiger, the celebrated American fashion designer and Domenico De Sole, the former CEO of Gucci and the co-founder of Tom Ford. Sandbridge's fashion-related portfolio companies include well-known designer brands and online and off-line fashion retailers, i.e., Thom Browne, Derek Lam, Tamara Mellon, Farfetch, Rossignol, Topshop, Karl Lagerfeld and so on.

Joseph Lamastra, the Founding Managing Partner, had an exclusive interview with Luxe.Co and shared his insights in investment strategy and industry outlook recently. Mr. Lamastra was presented previously as the panel speaker at the Fashion Investment Forum hosted by Luxe.Co in New York in September 2017.
Mr. Lamastra is a Founding Managing Partner at Sandbridge Capital. Since 1998, he has also served as the President of T Capital Management, LLC, a private investment firm where he is a business and investing partner with Tommy Hilfiger. Mr. Lamastra serves on the boards of Thom Browne and Derek Lam. He also serves on the Villanova University School of Business Dean's Advisory Board.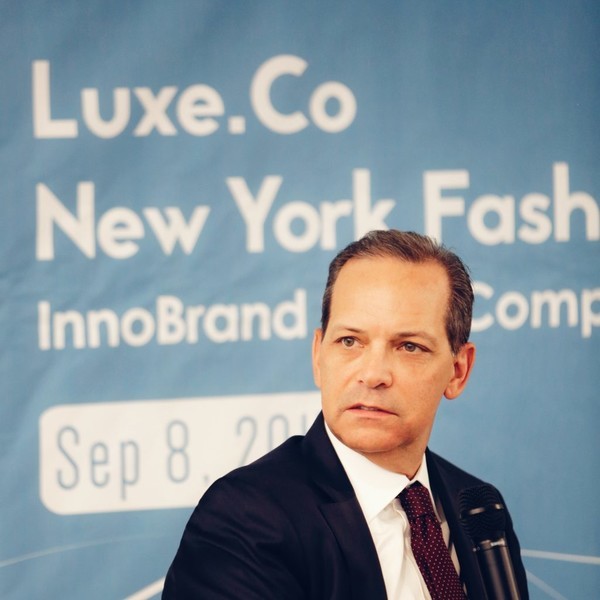 Luxe.Co: Why does Sandbridge focus on fashion and lifestyle brands? What is so attractive from the investment point of view?
Lamastra: Sandbridge invests in leading brands across all consumer categories, with several luxury fashion and lifestyle investments in our first fund. We believe differentiated luxury fashion and lifestyle brands can offer compelling fundamental investment opportunities through a strong and defensible growth profile. We also have a lot of sector experience in the luxury lifestyle brand space and take a "value add" approach with our portfolio companies.
Because of our experience, network and knowledge, Sandbridge is often presented proprietary opportunities in a space that can challenge generalist investors. Therefore, we are able to make investments at rationale valuations. Our expertise and vision for growth make investing in luxury lifestyle brands highly compelling.
Luxury lifestyle brands, when positioned appropriately with a distinct point of view, can smartly grow and provide exceptional risk-adjusted returns for investors. This is even more pronounced by the growing influence of Social Media and e-commerce in general, allowing brand proliferation and awareness to travel fast while brands maintaining a tighter grip on their messaging to consumers.
Luxe.Co: What is your investment horizon? What are the key assessment criteria/metrics, investment stages and deal structure at Sandbridge?
Lamastra: Our target investment period ranges from 4 to 10 years. Our mandate is to target those brands that are typically number one or number 2 in their specific market segments. Sandbridge focuses on the brand, the founder/management team, and the specific risk-adjusted investment opportunity. Generally, we do not invest in start-ups or turn-around situations. Instead, we choose to focus our efforts on exceptional brands which are beyond proof of concept with a highly loyal customer base and strong growth potentials.
Our fund structure allows us to partner across the spectrum, ranging from minority investments in earlier stage brands to controlling stakes in much larger brands through our co-investment feature. We are also often brought in to partner alongside other top tier private equity firms seeking a different brand-oriented investment perspective.
Luxe.Co: Sandbridge has invested in several designer brands, i.e., Thom Browne,Derek Lam and Karl Lagerfeld. What's the particular factors you must consider while making investment decisions?
You must evaluate how the management team and the designer work together. It is important that there is no breakdown here and that everyone is on the same page and going in the same direction with the same vision for the brand.
Additionally, the designer must understand the commercial and business nature of the industry. Some designers are challenged when faced with operating a sustainable and profitable business. The team must be aligned for profitable future growth for us to invest.
Luxe.Co: Is Sandbridge an active investor, how do you support brands strategically and operationally?
Lamastra:Sandbridge takes a very hands-on operational and strategic approach to portfolio company management which creates value and actively de-risks our investments. We support our invested brands by sitting on Boards and assisting with strategic plans ranging from growth, sourcing and talent development initiatives (CEOs, CFOs, Sales, Digital) and so on. Sandbridge also introduces brands to highly strategic partners, including distributors, licensees, e-commerce providers, and consultants.
Luxe.Co: How do Tommy Hilfiger and Domenico De Sole provide supports as senior advisors?
Lamastra:Tommy Hilfiger and Domenico De Sole assist in sourcing deals and forming opinions on brands (brand strength as well as brand longevity). They could also sit on the Board of Directors for a portfolio company. As well, they assist with Sandbridge's hands-on value-add approach detailed above.
Luxe.Co: In the past 2~3 years, the retail market in the U.S. has been under a lot of pressure. How does it affect your portfolio brands? Where do you see the growth opportunities?
Lamastra:We do not invest in retail but rather target brands and strongly differentiated consumer brands. They are market leaders in their respective segments that represent the value-add content which is vital to succeed in the multi-channel distribution world in the future. The result is that our brands can, and do thrive in what some might otherwise consider 'tough times'.
The real difficulty has been with mid-tier priced brands and, more importantly, with the "distribution" of products. To this end, Sandbridge partners with brands that have either a leading digital platform or a very clear roadmap and exceptional opportunity to accelerate their digital presence. While legacy distribution channels, such as department stores, continue their structural decline, differentiated brands with an adaptive focus on multi-channel distribution are increasing market share.
Luxe.Co: Does Sandbridge have a "China Strategy"?
Lamastra: Our investment thesis is positioned to align with and to benefit from, the rise of global luxury spending. We consider Asia Pacific to be a significant driver of global consumer sector spending, particularly in mainland China with ongoing consumer rebalancing. As such, we believe that both China's evolving consumer landscape and attractive long-term fundamentals justify the more outsized importance we place upon this region for both investments and important portfolio company growth initiatives well into the future. We thus seek to partner with brands, such as Thom Browne, that have high awareness in Asia or an offering that is readily transferable to Asia market expansion.
Luxe.Co: What brings you to the fashion investment?
Lamastra:Actually, I did not set out to be an investor in this sector. It just happened. I met Tommy Hilfiger early on in my career and I began learning about the industry through him and his business. From there, I began to develop an expertise which evolved into becoming an investor in this business.
|  Chinese Reporter: Shenglan Yin