Amid the sea change of China's retail market, What should a shopping mall look like?
Should it be a themed space creating personalized experience, as the third space in the urban jungle? Or as an updated content platform, creating big IP events with hot-topics and word-of-mouth? Yes, trendy shopping malls won't be just shopping malls anymore.
For example, it can also become a designer brand incubator in fashion industry, helping designer brands to be more business-oriented, and operation and market driven. Joy City Chaoyang in Beijing, is in the process of such experiment.
Yue Se (Joy Color), the designer pop up space at Joy City Chaoyang, was opened officially on November 25th, 2017. The total area is about 500 square meters. There are 11 designer brands for Phase 1, including both new emerging brands and relatively mature brands (e.g., WANT Selected, RFACTORY and so on). The whole space can be transformed as boxes,making it easy to change brand.
In the exclusive interview with Luxe.Co, Rui Li, the General Manager of Joy City Chaoyang stated that Yue Se is fulfilling two tasks: One is to facilitate the growth of edgy but commercial brands; the other is to provide a commercial incubation platform for emerging designers. By creating a designer incubator, Joy City Chaoyang aims to strengthen the shopping mall's own content generation and future development.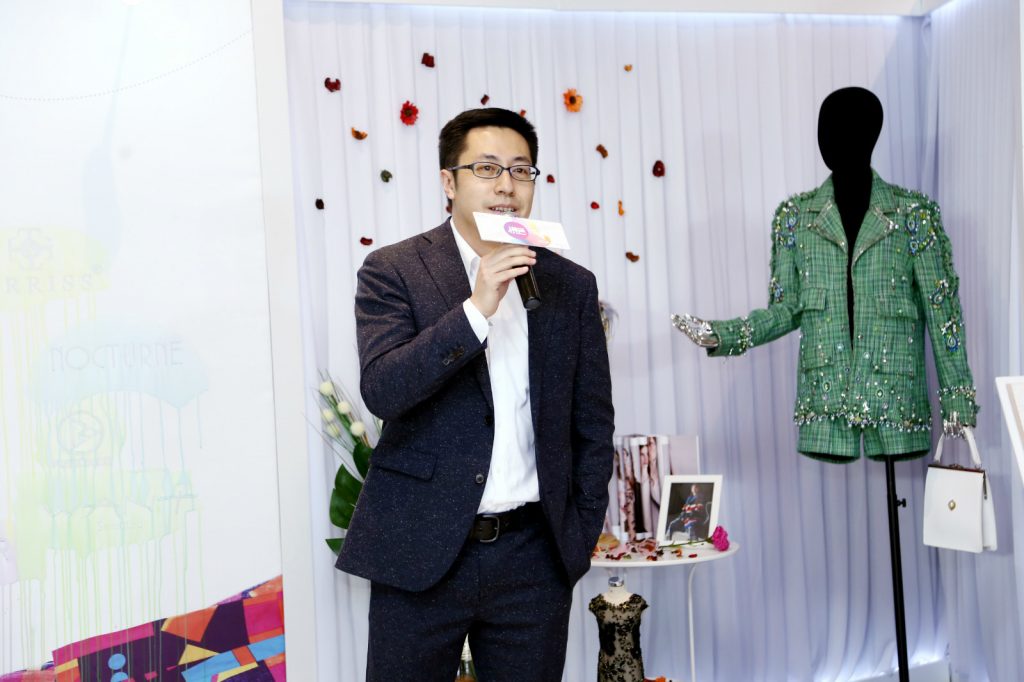 Above: Rui Li, GM Joy City Chaoyang
Joy City Chaoyang was located in the "backyard" of CBD in Beijing. It is not only a landmark commercial property in Eastern Beijing, but also a flagship store for Joy City commercial property group. In the past seven years since its opening, Joy City Chaoyang has been trying out all kinds of innovative approaches and acts as an experimental base setting examples for other Joy City properties.
Why Joy City Chaoyang choose designer brands, an avant-garde segment, as the approach for experimental innovation?
Designer brands in shopping malls are not rare. How can Joy City Chaoyang break through the role as a distribution channel and incubate designer brands successfully leveraging on its advantages? What are the key concerns of designer brands in their commercialization? How can Joy City Chaoyang assist in these matters? What kind of designer brands have potentials in commercial incubation? What's the next trendy project for trendy Joy City Chaoyang?
Charms of Designer Brands: Trendy Spirits + Optimized Platform
Before the opening of the designer brand space Joy Color, Joy City Chaoyang also launched an innovative-lifestyle themed space Yue Jie (Joy World) in March 2015, integrating creative retail, household, dining, music, café and art salon. Joy City Chaoyang also launched the artisan slow-dining space, Shi Jian, in May 2017, featuring ten restaurants with unique cooking ingredients and techniques.
The three themed spaces are different. But their target customer groups are similar. They are targeting  customers who have attitude, ideas and personalized needs.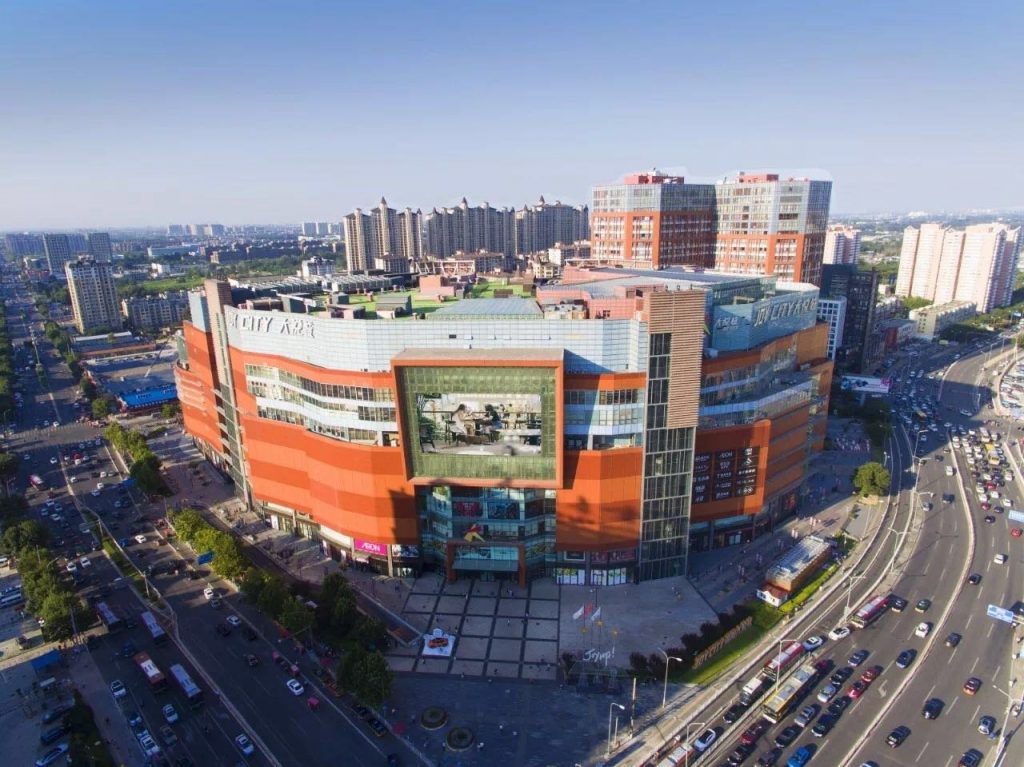 1. Customer groups filtered by forward-looking projects
Joy City Chaoyang targets customer groups with trendy and young sprits. Joy Color helps screening these customer groups.
Li believes the word trendy is not only about hip-hop and street fashion, but also the emotional needs to pursue fashion, lifestyle and aesthetics. It is the future lifestyle of the mainstream middle class in China and we need to target this potential group, said Li.
Li thinks that the consumer insights based on big data technology, help them understand the value of precise customer groups. For example, the first floor of Joy City Chaoyang is occupied by well-known accessible luxury brands currently. But data shows that the growth of designer brands are superior than accessible luxury brands. For example, the designer brand store BAOXIAOXUE, with a rather small scale, achieves a monthly sales figure over one million yuan.
In the customer interviews by Joy City Chaoyang, they find that customers have more and more specific aesthetics and independent style. This is the trend for the whole growing middle class which proves that designer brands are a great consumer market currently. From the first to third floor in Joy City Chaoyang, we will pay more attention to designer brands, said Li.
Children's business has been a popular segment in all shopping malls. The model of "1+N"  can contribute on footfalls and elevate the sales in all segments. Joy City Chaoyang has a clear vision, which leads to clean choice. They are avoiding targeting children's business. Instead, they are improving the accuracy of their target customer groups.
Joy City Chaoyang would promote the sales figures and location while recruiting new merchants previously. But now they will tell merchants their precise customer groups. With more than 90 thousand footfalls on weekend, Li said that Joy City Chaoyang are reducing children's area in this crowded shopping mall and attracting trendy, fashionable and KOL-spirit customers.
Li explained that they are no longer leveraging on brands as their advantages, but choosing brands fit for their precise market positioning. They would like to endorse these brands and help increase their recognition.
2. From Distribution Channel Trader to Platform Operator
Joy City Chaoyang has introduced 143 new brands in 2016. Among them, 19 brands have their first presence in Beijing, and 31 have their first presence in Eastern Beijing. However, Joy City Chaoyang's development strategy is not acting as the distribution channel trader for new brands.
Li believes that the biggest mindset change for Joy City Chaoyang is to transform from a distribution channel trader to a platform operator. They were a distribution channel trader previously, focusing on merchants' rental income. However, as a platform operator, they need to maximize their potentials and operate the business ecological environment for all brands.
Joy City Chaoyang has been building platforms through Joy Color, Joy World and Shijian. Including precise customer groups and brands in the ecosystem will satisfy the needs of trendy-spirit customers in various levels and provide a healthy and sustainable growing space for brands.
Rui Li and the founder of Magmode ( a fast growing multi-brand designer store) both agree that the next decade will be a fast-growing period for Chinese designer brands. Joy City Chaoyang will seize this forward-looking commercial opportunity.
To become a great platform operator in designer brands, shopping malls should not just focus on recruiting new and commercial designer bands. They should move upstream and become an incubation platform. This will be the advantage of Joy City Chaoyang, while all other shopping malls are attracting designer brands.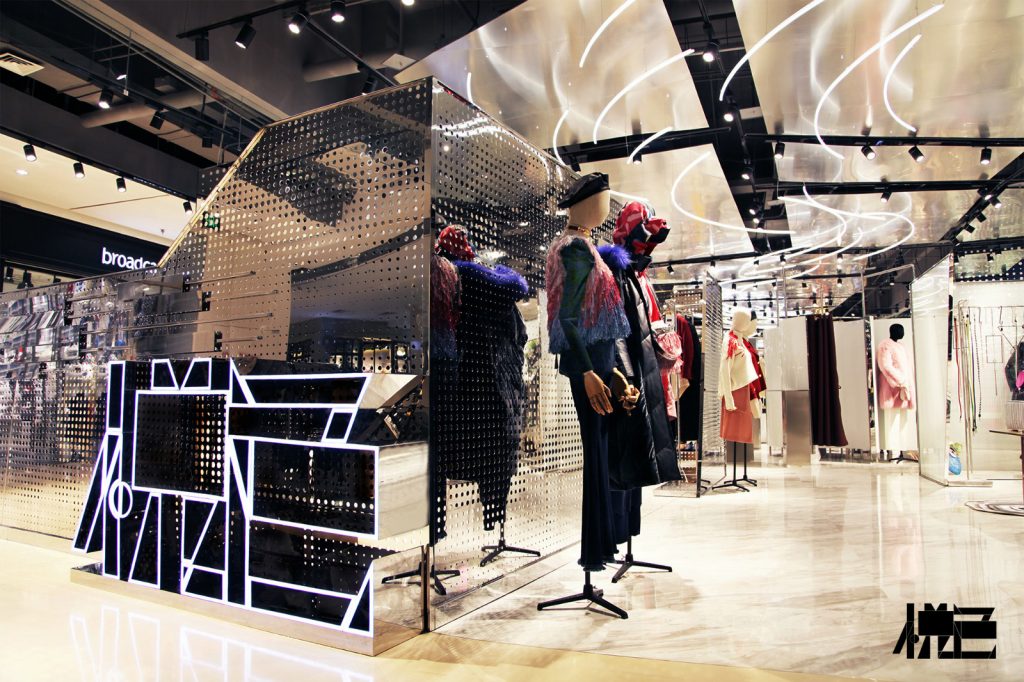 Different Incubator: Solve Practical Problems and Foster Sustainable Growth
"Actually, you like something different" is the Slogan for Joy Color designer brand space. This slogan is not only for customers, but also for designer brands. Will Joy City Chaoyang become a different incubator for designer brands.
1. Targeting Key Concerns
Business, operation and communication are three key concerns for designer brands, said Li, Joy City Chaoyang will help them solve these problems.
In Joy Color, Joy City Chaoyang provide interior design from ceiling to props, and  designer brands do not need to invest. In addition, designer brands can receive rental discount and particularly precise customer groups. Under the rental pressure of shopping malls, Li aims to provide the best condition for designers.
Usually new designer brands are lack of operating experience. Joy City Chaoyang even makes effort providing help for designer brands recruiting good shopping assistants. In the operation level, Joy City Chaoyang provides timely response if designer brands have any specific needs. For example, adjusting props to match their products.
Good design need good communication. Designer brands do not have the ability for massive promotion. Joy City Chaoyang has mature marketing experience and will help designer brands deliver their style and design spirits to more customers.
With  feedback from precise customer groups, designers can understand customer insights, and strengthen their brand and design style. By helping designer brands become good content producer, Joy City Chaoyang has the possibility to incubate them, said Li.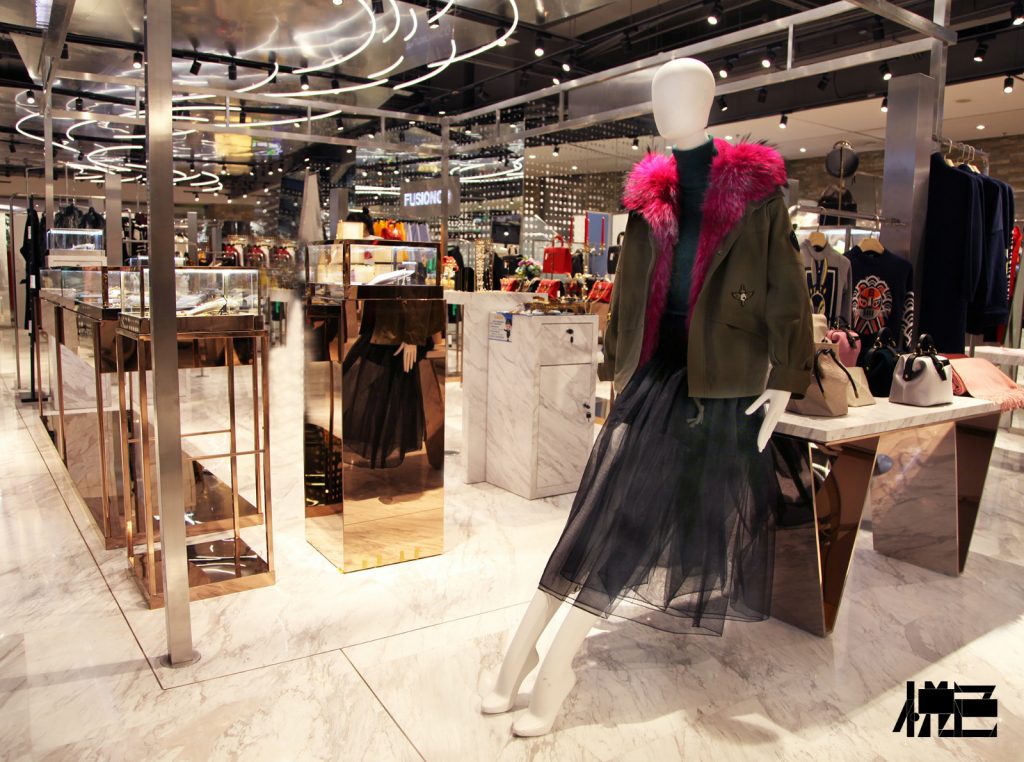 2. Incubation in Two Layers
Li thinks that the first layer of the incubation is to choose designer brands with good sales figure, products and operation. With normal merchant recruitment procedure, they will let designers operate their shops. The second layer of the incubation may include investing in emerging designer brands in the future.
These two layers will form the incubation of Joy City Chaoyang as a closed loop, helping designer brands develop and spread to the whole country.
Secret to Innovation: Diversified Experiments +  Scene Creation
Joy City Chaoyang embraces innovation. However, every success "at the end" have experienced risks of trial-and-error. Li thinks innovation need to be diversified. Trial-and-error leads to the possibility of success. Joy Color and other projects of Joy City Chaoyang are going through diversified experiments and bold trial-and-error.
1. Courage to Trial-and-Error and Ability to Verify
Designer brands at Joy Color will reshuffle every half year. The standard for Joy Color to choose brands is diversified style. With diversity, they have the opportunity for trial-and-error. Li said that brands have a 6-month contract. If they don't perform, they will be replaced. Joy Color is also exploring which styles of designer brands are best for the Joy City Chaoyang customers.
The current designer bands in Joy Color include Tucheng Space integrated store with designers from Beijing Institute of Fashion Technology, and the Italian designer brand TORRISS, Japanese-dress style brand TRACY CHU, and the baroque-style accessory brand LITTLE BASTARD.
Evaluating the market requires bold assumption and careful verification, without any preconception. The result will then be revealed in the practice. Li believes that the customer groups for one space are not fixed. Products are influencing customers as well. Joy City Chaoyang aims to provide consumers with new understanding for brands and influence their preference imperceptibly.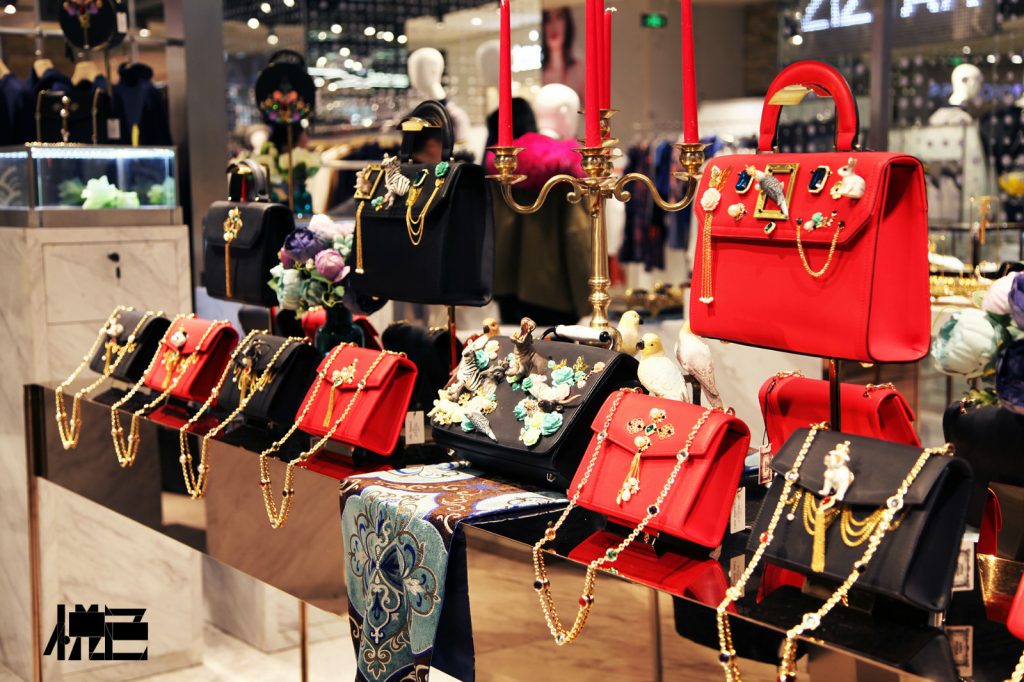 2、Creating Scenes is More Important than O2O
Integrating online and offline is a trend. Li believes that all brands in shopping malls will be internet brands in the next 5 to 10 years. Content will be both online and offline. Therefore, all brands are naturally O2O. Shopping malls don't need a separate online development program, said Li, Shopping malls need to clarify its role as a platform, providing operation services and helping the integration of offline brands and online resources.
The role of Joy City Chaoyang is to have new experiments, trial-and-error, and then to copy the successful model to the whole Joy City system. Product composition is evolving. Various themed spaces are all new and they are the result of continuous trial-and-error and verification.
Nowadays, distribution channels are weakened and contents are intensified. However, good content is hard to land without operational experience, said Li, when there are more resources to land content, the advantages of shopping malls will become more and more prominent.
This may be the ultimate significance of Joy Color, Joy World and Shijian to Joy City Chaoyang.