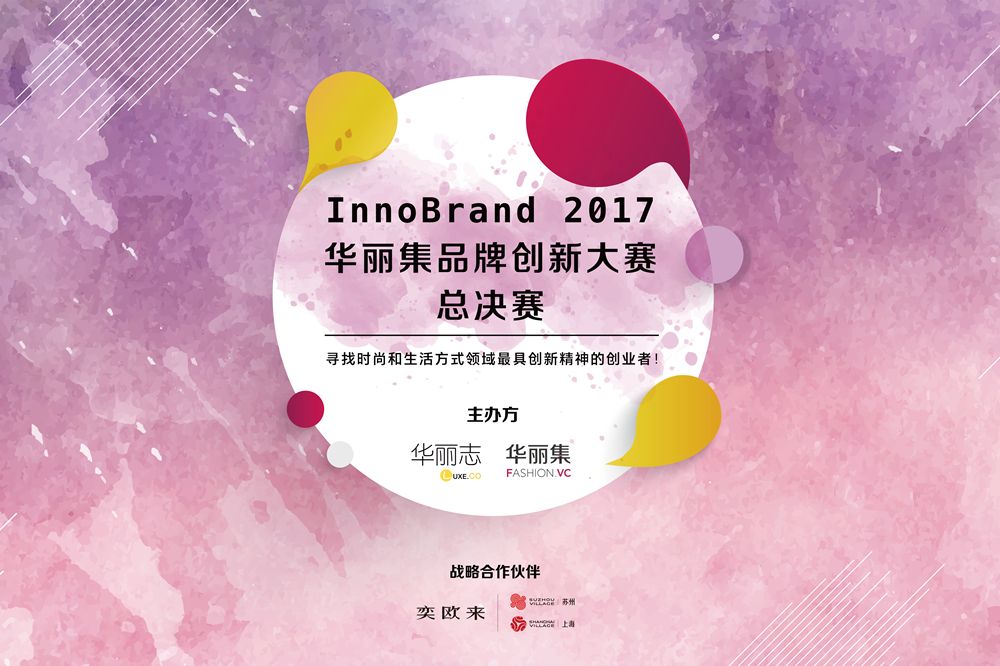 InnoBrand 2017 final competition was held successfully at Shanghai Village Shopping Center on November 24th, 2017.
From China and around the world, 18 start-ups in the field of fashion and lifestyle presented their product, vision, business model and performance data. On stage, they showcased their passion, strong teamwork and tremendous growth potentials.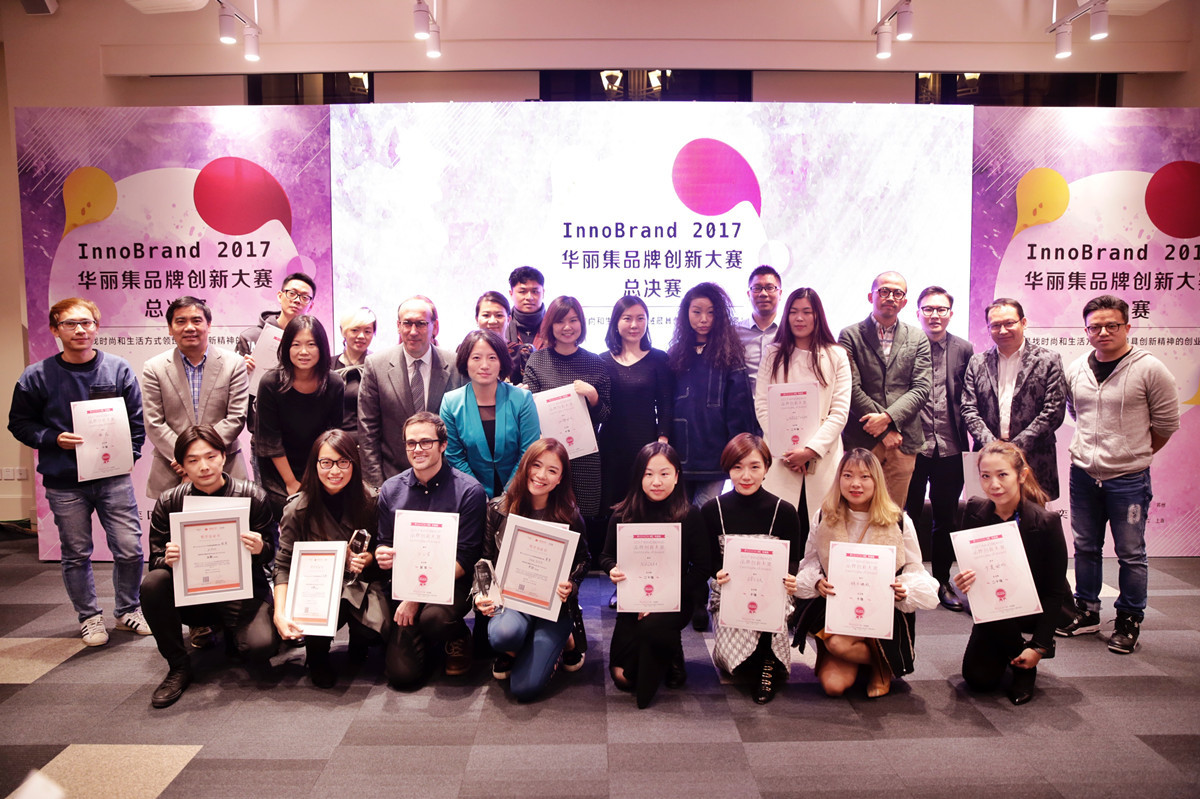 InnoBrand Competition ("InnoBrand") was launched in 2015, hosted by Fashion.VC  – the online platform to discover and promote new fashion and lifestyle brands amongst potential investors and business partners,  with full support from its parent company -Luxe.Co,the most influential and authoritative fashion business media in China.
As the one and only entrepreneur innovation competition dedicated to the field of fashion and lifestyle in China, over the past three years, InnoBrand has attracted 324 emerging brands joining the competition from China and around the world. Among them, many have achieved great business success. Around 22% of the participating brands have obtained investment from angel investors or renowned venture capital funds. (to learn more about past InnoBrand competitions, please go to the official website InnoBrand.org)
Ms. Alicia Yu Yan, founder and CEO of Luxe.Co., delivered a speech at the opening of the event. She pointed out that, it is inevitably a very long journey to build new-generation fashion and lifestyle brands. With great vision and initiatives, entrepreneurs will still encounter many challenges along the way.  Human resources, business intelligence and partners as well as funding and coaching are all badly needed to guarantee long-term success of young brand start-ups. Luxe.Co, Fashion.VC, and Orange Bay University (a pioneering fashion business and entrepreneur school established by Luxe.Co) are committed to inspire、connect and empower young fashion entrepreneurs, assisting them with regard to media broadcasting、financial services、training and education,encouraging more investors, established enterprises, and social communities to support these entrepreneurs.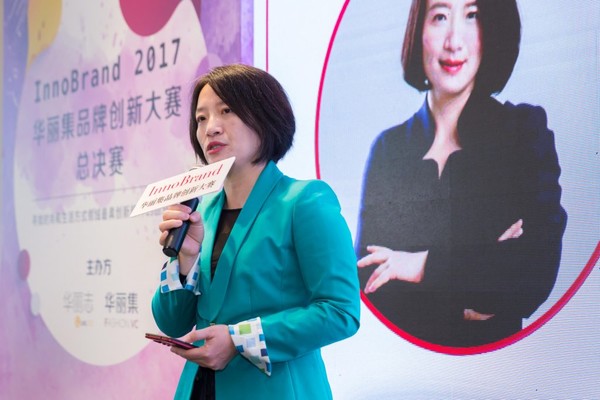 Value Retail China is the strategic partner for InnoBrand 2017. Mr. Mark Israel, CEO of Value Retail China, also delivered a speech at the opening of the competition. He believes that the fashion industry has experienced rapid changes, with the development of online platform and social media, as well as the technology innovation in artificial intelligence, virtual reality and so on. Innovation is the key to the future development of the fashion industry. China is leading the changes and China's fashion and lifestyle brands have become the main forces in changing the fashion and design-driven industyr.
Value Retail Group is dedicated to the tourism-shopping concept in the luxury retail industry, and has developed and operated nine shopping villages in Europe and two in Shanghai and Suzhou. Mr. Israel stated that Value Retail Group is committed to supporting emerging fashion and lifestyle brands. They provided a unique exhibition platform, Create X Value for emerging designers and young artists to exhibit and host activities. The partnership between Value Retail and InnoBrand elevated their support to emerging designers to a new dimension. With the cooperation, young designers and lifestyle brands have the opportunities to maximize their commercial potentials. Innovation is the DNA for the group. With innovation, Value Retail built the concept of tourism-shopping, and they will continue cultivating and supporting talents in China.
InnoBrand 2017 has received applications from over one hundred brands. More than 60 of them joined the preliminary competition in Beijing, Shanghai and New York respectively. With rigorous screening from the judges, 20 brands stood out in the fields of fashion accessories, household, travel, gourmet, sports, arts and entertainment, and so on.  Eventually, 18 of them joined the final competition on November 24th in Shanghai. The list of finalists are as follows (in alphabetical order):
7SECS:
A trendy makeup brand inspired from the street culture around the world.
EONE:
With the recognition from Red Dot Design Award and IF Design Award in Germany, they create watches which "touch" the time.
K-EMS:
To improve fitness efficiency through the "micro-current simulation movement" equipment.
Laber Three:
An emerging female shoe brand in China, focusing on the comfort of the wearers.
LINcTEX:
To improve fashion supply chain efficiency with digitalization and intellectualization.
MAIA ACTIVE:
A designer sportswear brand developed according to Asian women's body figures, considering both fashion and comfort.
NACASA:
A household product brand combining traditional craftmanship and modern fashion design, including bed linen, lounge wear, towels and storage products.
OOK:
An integrated online platform focusing on global designer accessories, covering jewelry, hats and others.
Pidan:
A pet product brand assisting cat lovers to raise cats in a simple, fun and healthy way.
Rêver:
A personal care product brand focusing on fresh and healthy handmade solid washing products.
Vue:
The world's first daily-wear fashion smart glasses from Silicon Valley in the U.S.
Champzee:
A menswear online platform helping consumers purchase menswear in an easy way driven by data science.
De Yeen:
A fashion jewelry designer brand in China, inspired from daily life and happy memories.
DISHI:
An automobile-related product brand featuring a slow lifestyle in the fast-paced era.
Kamal Yoga:
A yoga space brand with high-end aesthetics.
Shan Cheng Shi Dai (Mountain Orange Era) :
An orange-product brand featuring "drinkable oranges", originated from Fengjie, Chongqing
Snail Sleep:
To assist more efficient sleep with APP, smart pillow products and so on.
Creators Showroom:
A new generation fashion showroom focusing on jewelry and accessories
The final contestants were evaluated by the judges according to four main criteria, including product innovation, management teams, business performance and growth potentials. The winners of InnoBrand 2017 were announced after the competition:
Champion: PIDAN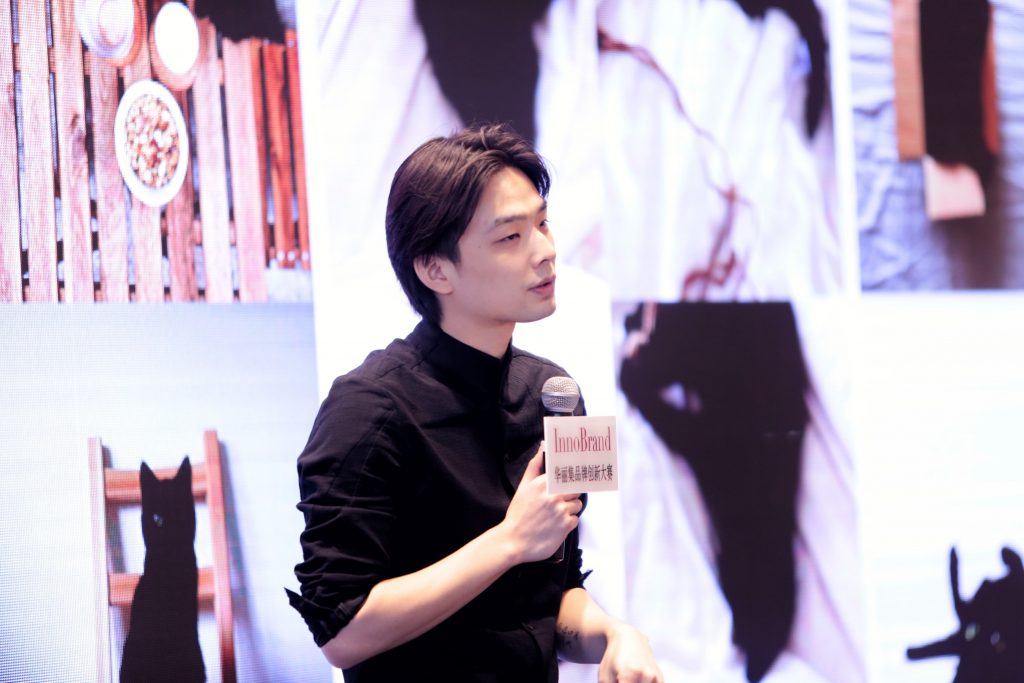 Wenfei Ma, Founder of Pidan
Runner-up: VUE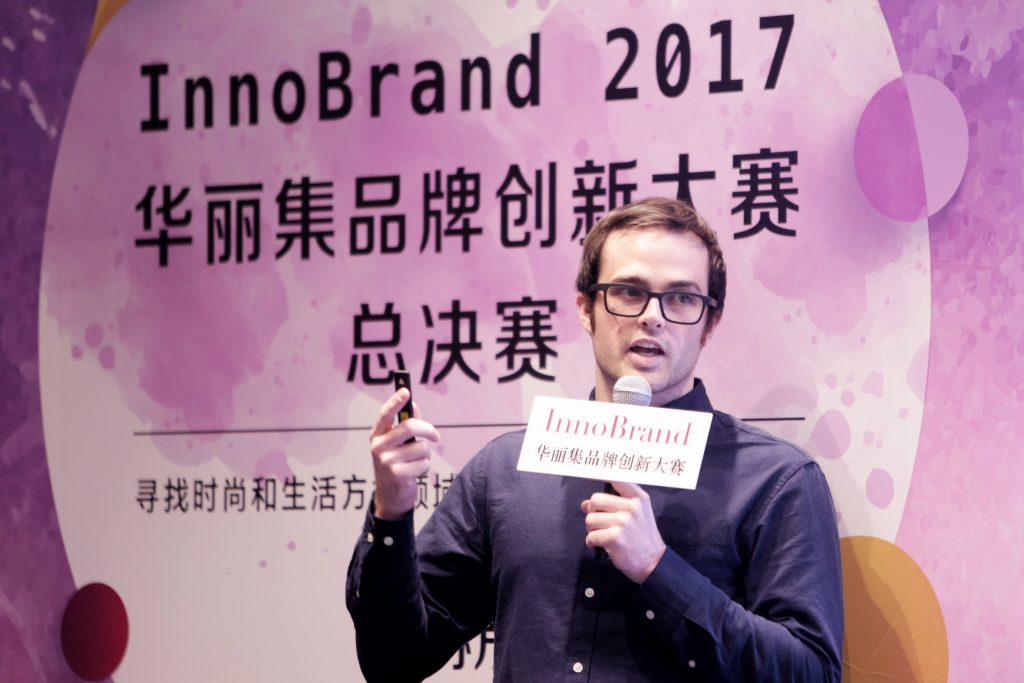 Aaron Rowley, Co-founder & CEO
Second runner-up: MAIA ACTIVE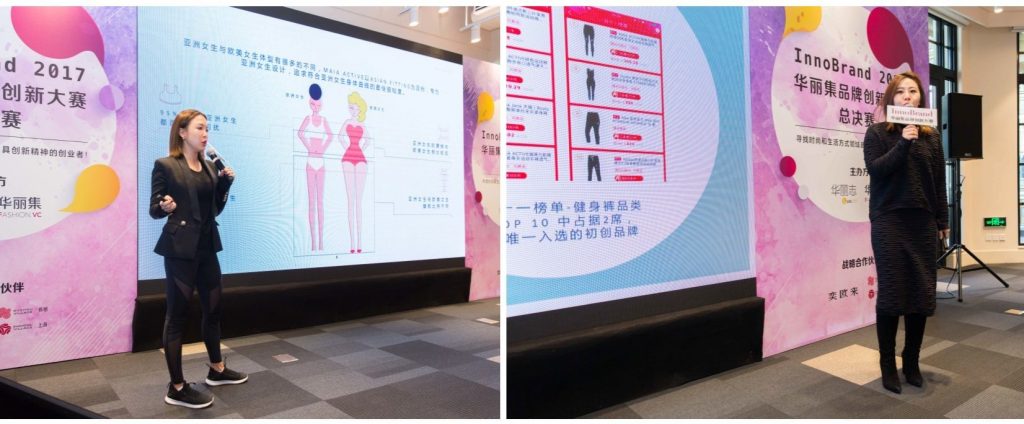 Left: Yirou Ou, Founder / Design Director; Right: Jiayin Wang, Co-founder / CEO
In addition to the above, InnoBrand 2017 top ten contestants also include: Rêver, DISHI, Shan Cheng Shi Dai, LINcTEX, K-EMS, Champzee and Snail Sleep.
In the past three editions of the InnoBrand competition, hundreds of entrepreneurs, investors and industry leaders have been invited as the judges for the preliminaries and finals (for details, please refer to InnoBrand's official website: InnoBrand.org). The judges of InnoBrand 2017 finals were:
Ms. Jeacy Yan, Partner, IDG Capital
Mr. HanJi Huang, Head of Greater China, L Catterton Asia
Ms. Xiaohong Cui, Founder, Marie Dalgar
Ms. Jie Zhou, Vice President, Chinese Culture Group
Mr. Yanhua Sun, Partner, Eastern Bell Venture Capital
Mr. Richard Chen, President, Yi Fei Investment
Ms. Ying Xu, Executive Partner, Vertex Ventures
Mr. Kanglin Li, Partner, Tiantu Capital
Ms. Lan Luan, Global Associate Partner, McKinsey & Company
Mr. Jingzhong Cai, Partner, Galaxy Venture Capital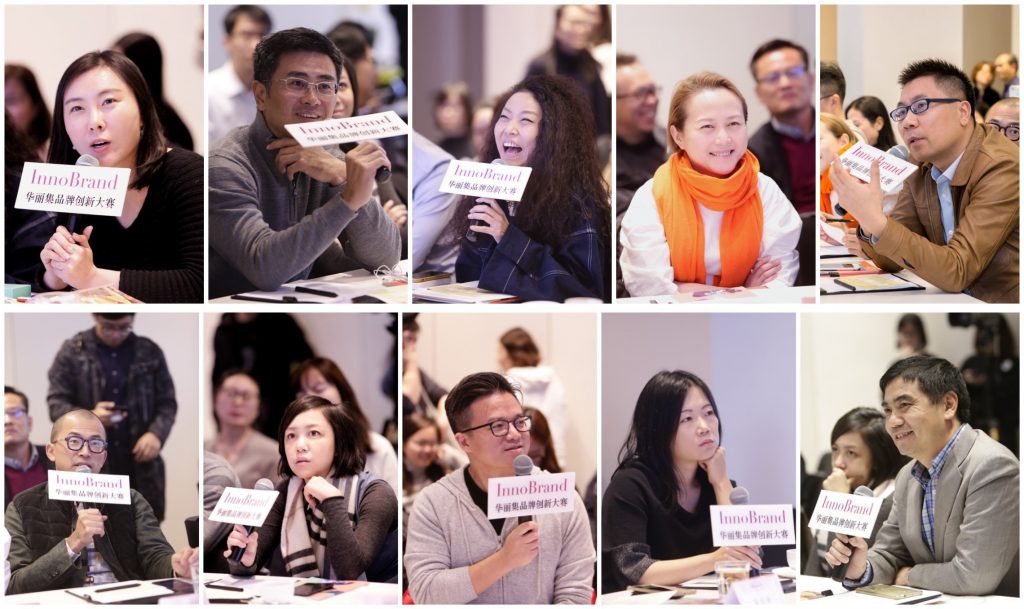 Mr. Cen Wang (Partner of Sequoia Capital China), Mr. Shunchang Qiao (Founding Partner of Lebox Capital) and Mr. Jianwei Li (Managing Partner of Zhencheng Capital / Venture Partner of Zhen Fund) were not able to join the finals on-site, but they sent their warmest regards to the final contestants via pre-recorded videos.

Mr. Bob Xu Xiaoping, the founder of Zhen Fund and the honorary chairman of the jury of InnoBrand also expressed his blessings to the event via pre-recorded video.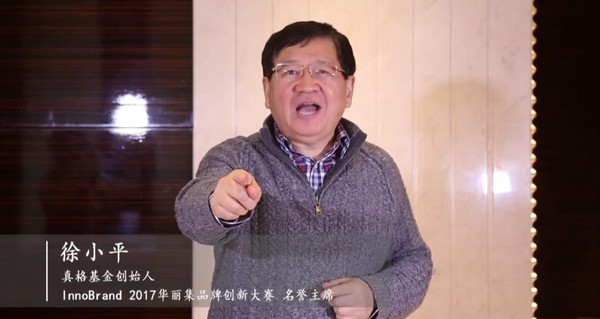 "Fashion Exhibition InnoBrand 2017" was also held at the same time of the competition. Together with Value Retail China, more than 10 finalist brands showcased their products at "Create X Value" platform on-site. Contestant teams exchanged their thoughts and experiences face-to-face with guests and visitors.
Combining fashion, finance and technology, Luxe.Co and Fashion.VC have provided a unique platform for emerging brands through InnoBrand competition in the past three years, aiming to connect entrepreneurs with resources in finance, commerce and media and to expand their growing potentials. In the coming year of 2018, InnoBrand competition will be further upgraded to a fashion and lifestyle accelerator, to provide more in-depth and systematic services and supports to fast-growing fashion and lifestyle start-up brands.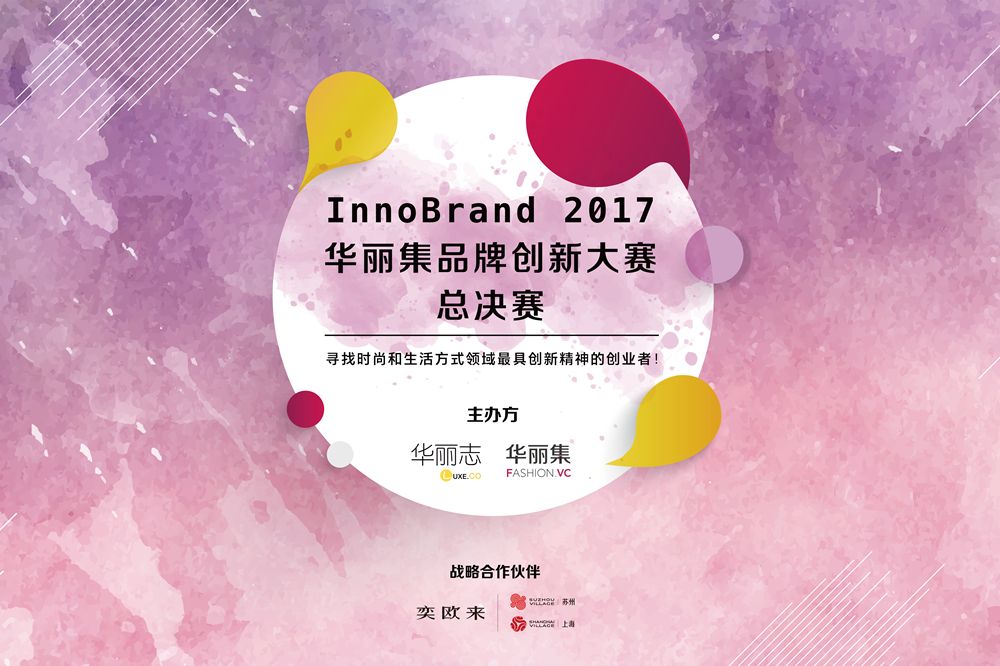 Moments from InnoBrand 2017 Final Competition: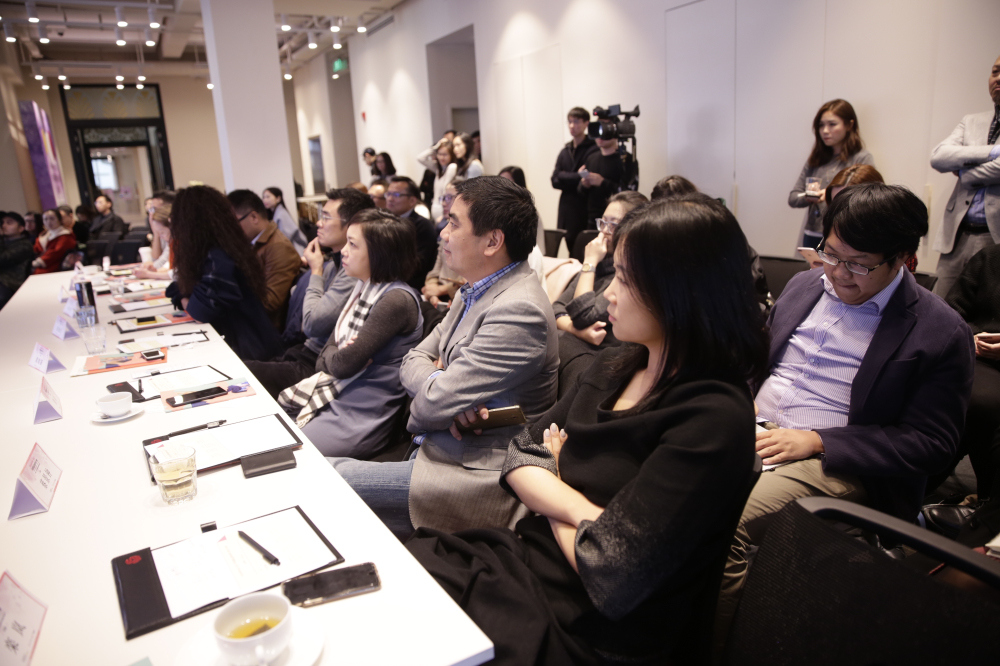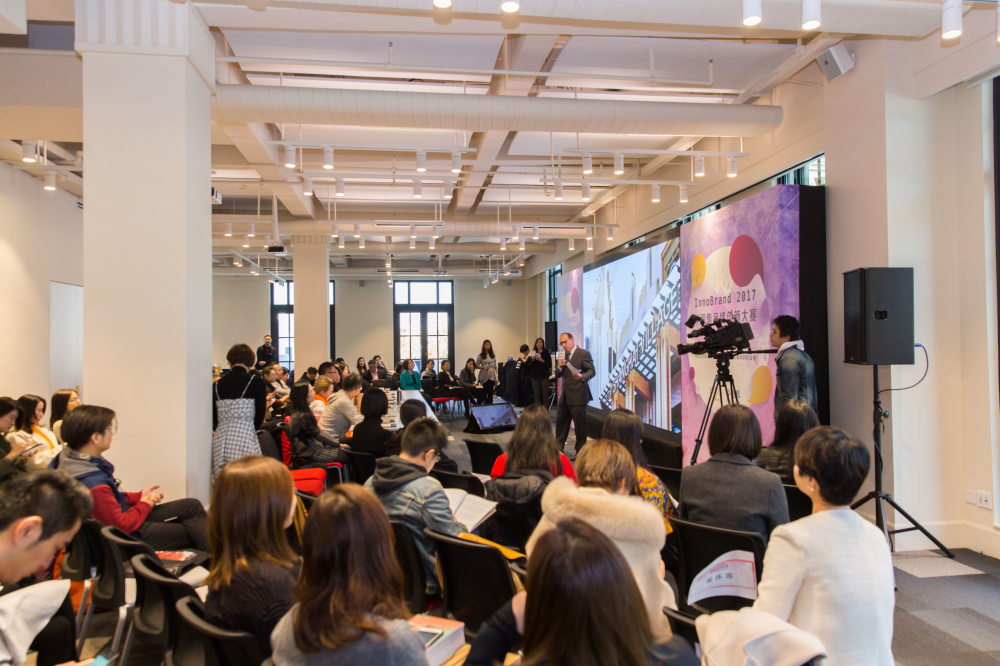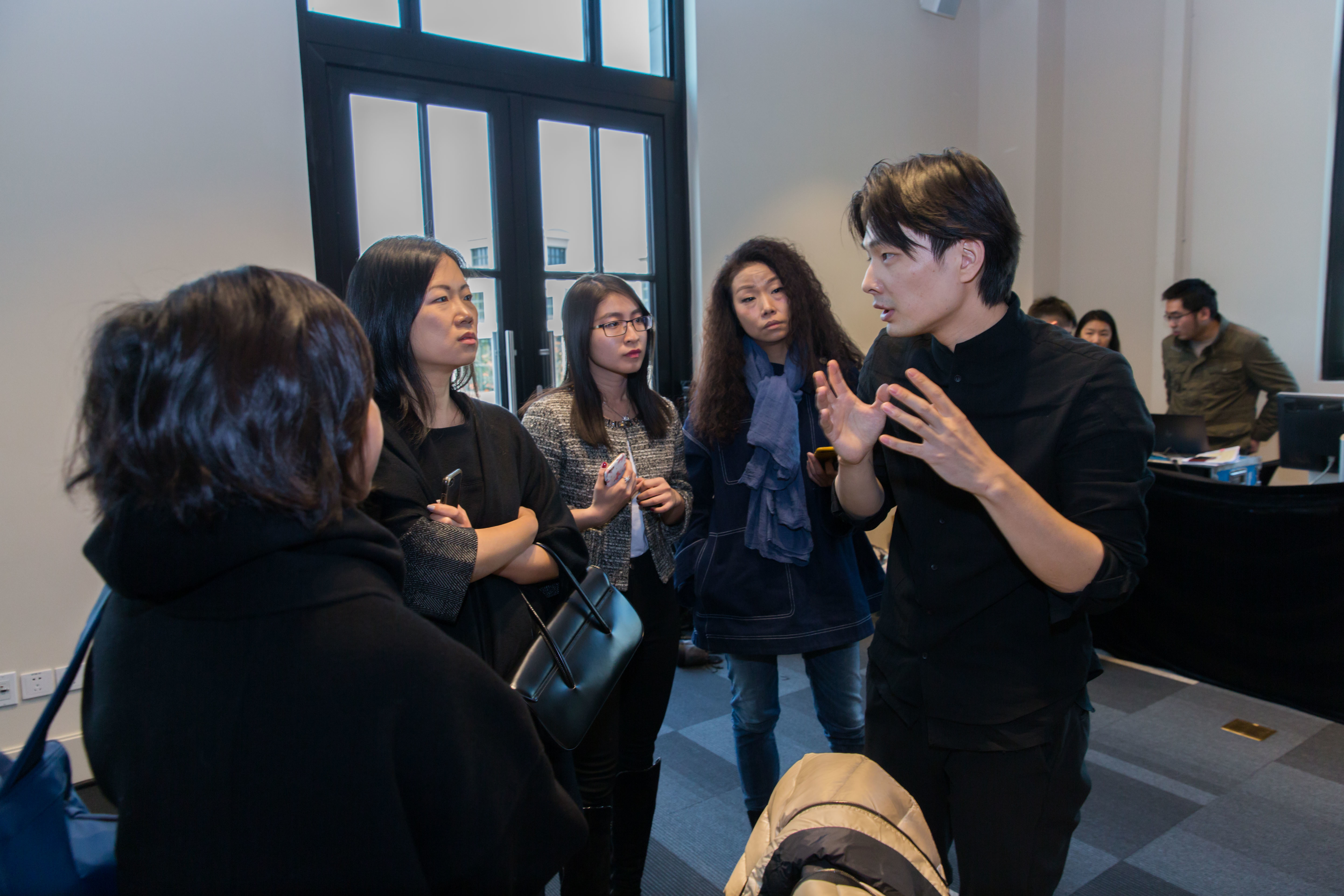 Special Acknowledgements
Value Retail China – InnoBrand 2017 Strategic Partner

Value Retail is the only company that specializes exclusively in the development and operation of luxury outlet shopping Villages. Value Retail is also one of the best performing shopping centers in the world, in terms of sales density. Since the operation of Bicester Village in the UK in 1995, the total sales figures of Value Retail Villages have achieved a double-digit growth every year.
In 2011 Value Retail formed a new joint venture, Value Retail China, to bring its distinctive concept to China. The first Village – Suzhou Village – was opened in May 2014, located in a newly developing luxury tourism area on the Yangcheng Lake Peninsula in Suzhou. Shanghai Village was opened on May 19th, 2016, located adjacent to Shanghai Disney Resort, occupying an area of 55,000 square meters.

About Fashion.VC
Fashion.VC is a platform discovering and incubating global fashion and lifestyle start-ups at their early stage, aggregating hundreds of remarkable brands and investors in the field of fashion and lifestyle.
Fashion.VC has successfully hosted three consecutive editions of InnoBrand competition from 2015 to 2017. Details please refer to InnoBrand website (InnoBrand.org)
About Luxe.Co
Luxe.Co is the most influential and authoritative business media in the field of luxury, fashion and lifestyle in China, dedicated to servicing entrepreneurs, enterprises and investors, combining the insights from fashion, finance and technology. Luxe.Co provides timely, in-depth and comprehensive information of the mid-to-high end consumer brands in terms of entrepreneurship, innovation and investment in a global scale. As well, Luxe.Co has created a powerful database covering global brands, industry research and fashion finance data.
From 2015 to 2017, Luxe.Co has successfully hosted Global Fashion Investment Forum and Luxe.Co New York Fashion Form. Details please refer to forum.luxe.co and reports on en.luxe.co.
Please visit Luxo.Co (Chinese Version), en.luxe.co (English Version), download Luxe.Co APP or follow Luxe.Co's official WeChat account.



| Chinese reporter: Ruixue Liu