Philip Lim, the founder of his well-known namesake brand 3.1 PHILIP LIM, accepted an exclusive interview with Luxe.Co after his successful fashion show in New York Fashion Week ("NYFW"). Mr. Lim, who is driven by the vision of "building a young modern luxury brand" shared with us his expectations for 3.1 PHILIP LIM and its future development in China.
Born in Thailand, of Chinese descent, Phillip Lim, along with fellow U.S.-based peers Alexander Wang and Jason Wu, is a key figure of the new prestigious generation of overseas Chinese fashion designers who have become internationally household names —think Anna Sui, Vera Wang, Vivienne Tam, and Jimmy Choo. As the first Chinese-American fashion designer who produced a fashion show back on Chinese soil,  Lim has managed to achieve the holy grail of fashion in which he is both a  critical and commercial success.
In 2005, when Lim was 31 years old, with partner Wen Zhou, he founded the eponymously named company, 3.1 PHILLIP LIM. Within 12 years, they have opened 16 branches and developed 450 stockists worldwide, which is undoubtedly an outstanding commercial achievement among individual designers. Today, the company is still privately owned by the two partners.
Wen Zhou, Lim's business partner and textile magnate, is key to the brand's success. When asked how to find the right business partner, Lim said: "It is important that my partner respects my passion and choice in design with no interference. We won't both do creative work. Zhou knows exactly what her role is and what she should focus on." Lim's advice is valuable to the designers who are transitioning into entrepreneurship.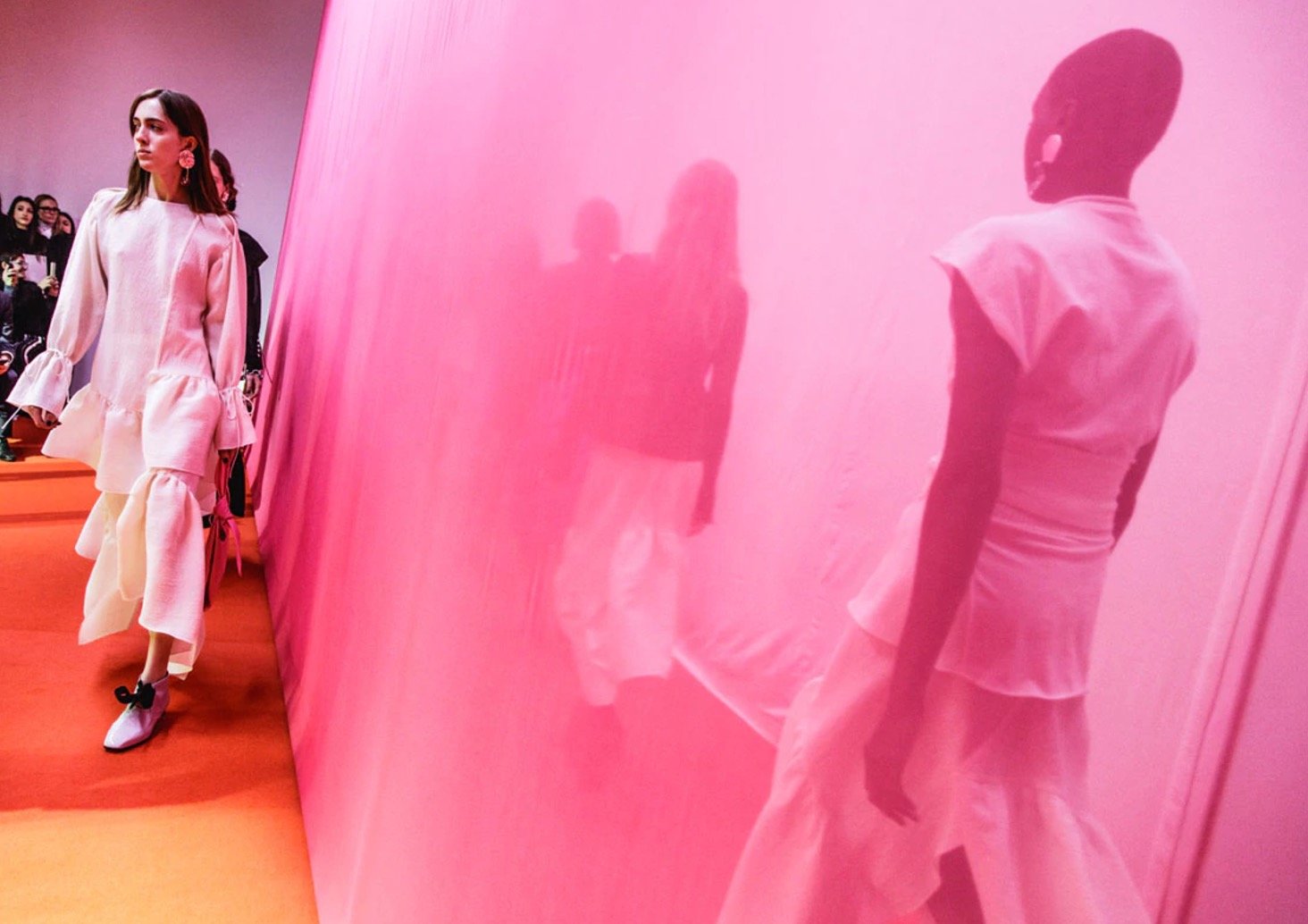 In the volatile fashion world, no one has mastered the art of riding the wave like Phillip Lim. He designed the 2018 Spring/Summer ("SS") collection, inspired by a Marshall McLuhan quote: "When two seemingly disparate elements are imaginatively poised, put in apposition in new and unique ways, startling discoveries often result." Lim's understated aesthetic has enabled him to focus on the DNA of his design: effortless and classic, feminine and frank, chic without fuss. 2018 SS collection features eye-catching ruffled dresses in the asymmetric designs with a reference in gypsy flamencos and rugby jerseys. Lim reinterpreted suiting and tailoring by adding a modernist touch, which expressed American metropolis through remixing basics in a fresh way.
When asked why he stays in NYFW, Lim said that he has an emotional connection with New York City after living here for so many years. And NYFW has always embraced a balance between the new flashing brands and the sophisticated, commercialized brands.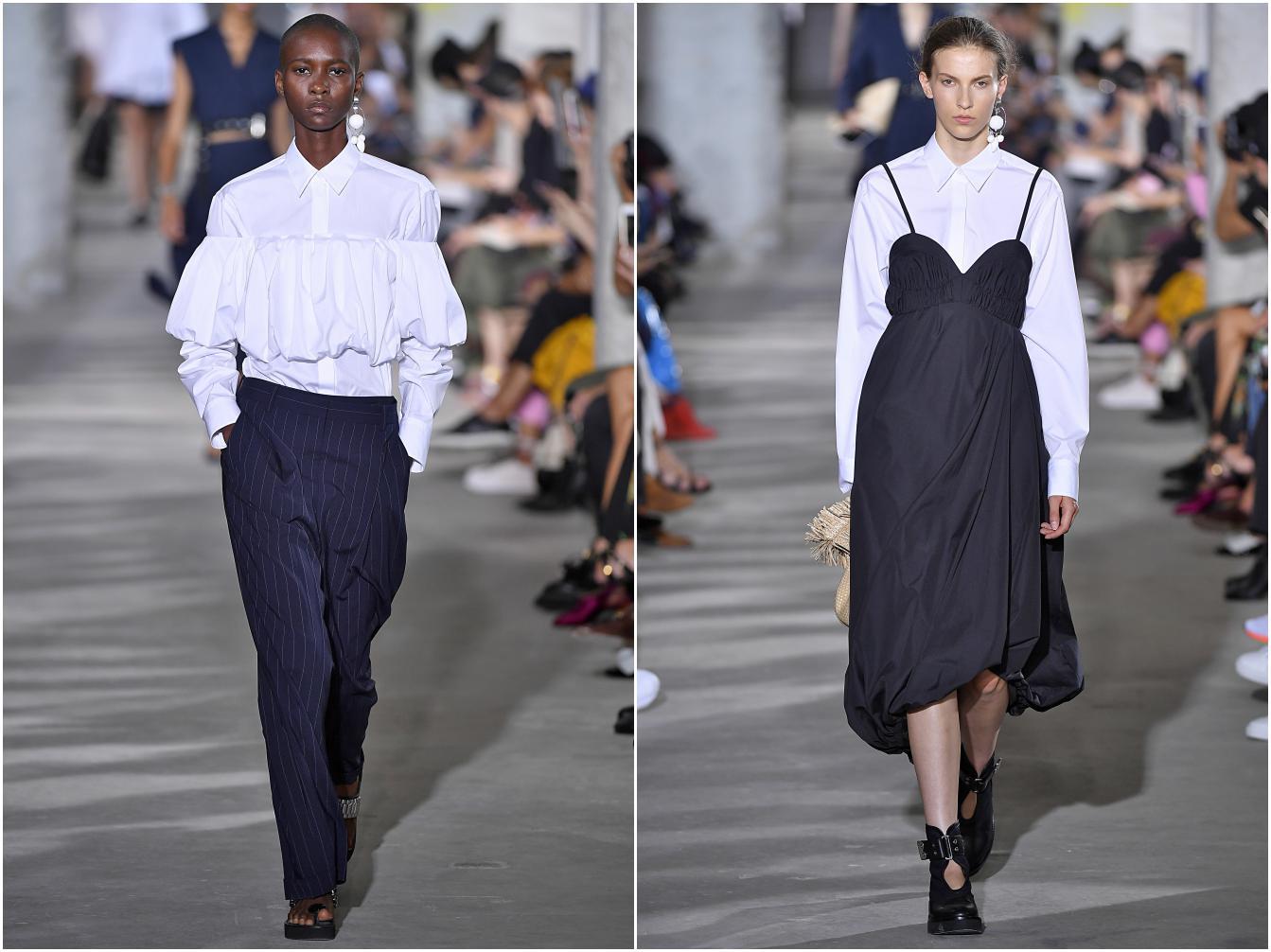 Challenges and Expectations
The firm's co-founder, Wen Zhou, previously indicated in an interview with a US media that, in the future, she wants to diversify the company's product lines with personal care items. She is willing to cooperate with companies that share the same mission and vision as 3.1 PHILIP LIM. Lim expressed similar expectations for the company's future development.
Lim is more rational than many other desingers when it comes to the business. It mainly attributes to his finance background and the influence of his father, a professional poker player. As a self-trained designer, Lim never received formal training but learned from his seamstress mother. He strategizes accelerating the expansion of the company with more resources. After extending the product portfolio from ready-to-wear to accessories including bags and shoes, Lim plans to explore the lifestyle products such as perfumes, if he can find the proper business partner.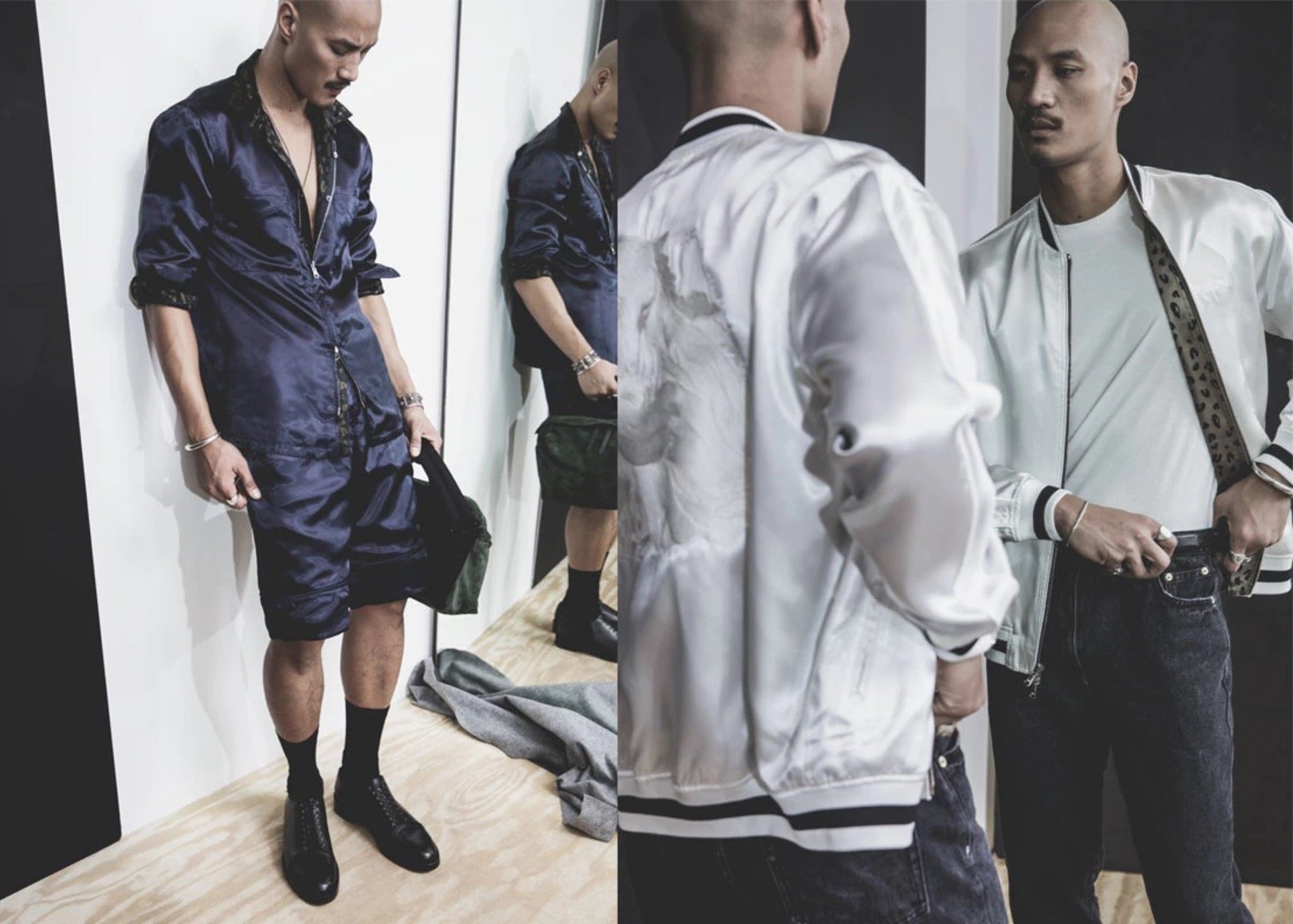 Chinese Market is Important to Us!
For the brand's fifth anniversary in 2010, Lim presented his 2011 SS collection in China. In addition, he produced a catwalk in the ancient Southeast Jiaolou in Beijing. It was the first time that a foreign-based Chinese designer held a fashion show in China. Lim said: "No matter for the brand awareness or the potential sales, Chinese market has always been important to us. I want to introduce a modern and globalized China to the world. This is a part of the contemporary Chinese culture and how the country goes global."
With the growth of global retail business, 3.1 PHILIP LIM has not only built an international retail network but also has cooperated with several famous e-commerce platforms. Lim shared his insights in the current ecosystem of fashion industry with us.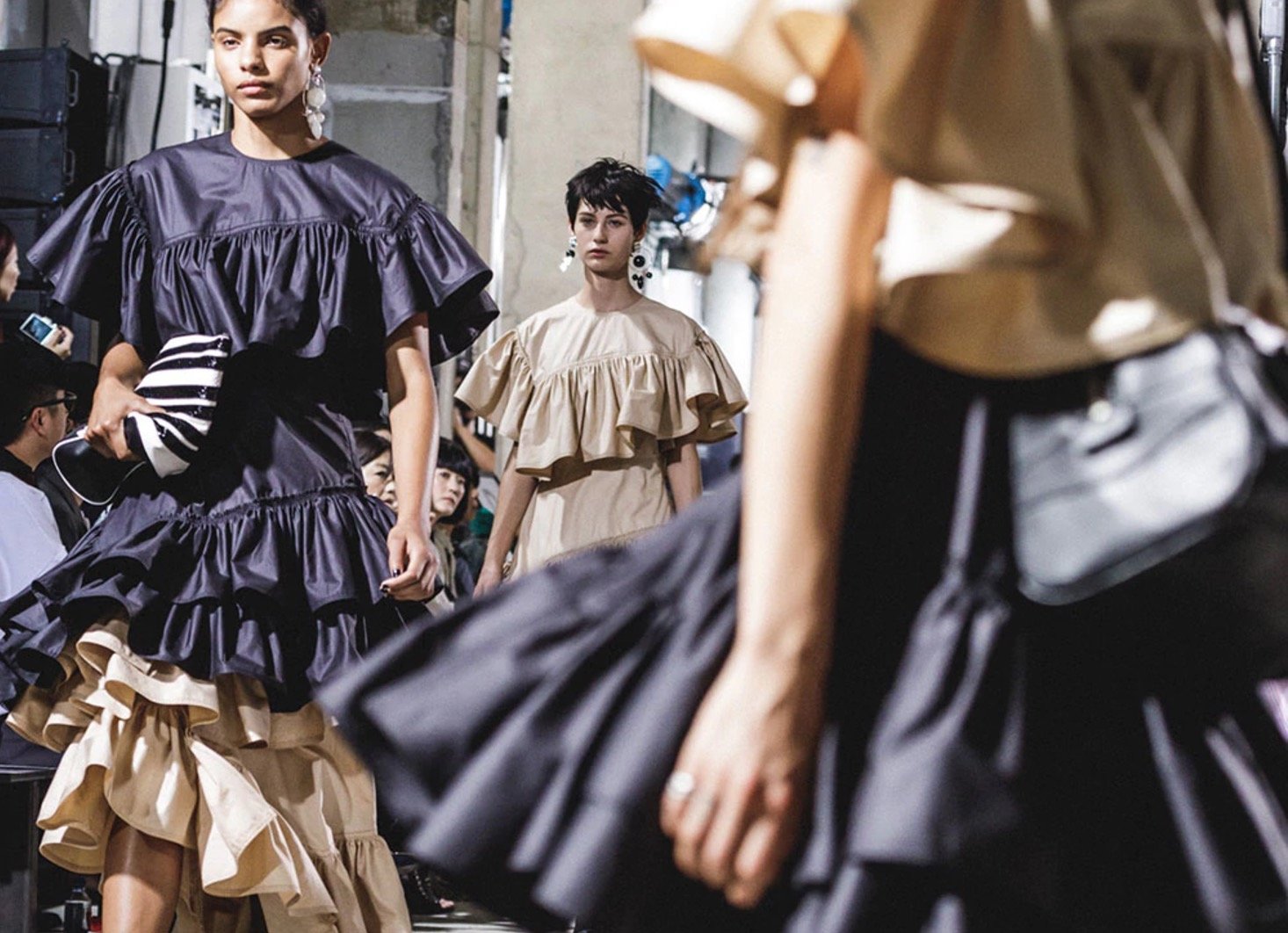 In NYFW, 3.1 PHILIP LIM showcased 2018 SS collection under cooperation with Chinese e-commerce giant, JD.com ("JD"). Lim addressed: "Chinese culture has always been a heritage in my design. What's more, since Chinese market is crucial to our global expansion, we need to build more touch points with Chinese consumers. And there is no doubt that JD is a matching partner."
When considering the keen competition among new designers nowadays, Lim admitted that an entrepreneurial designer was allowed to make a mistake five years ago. But today, in a fast-changing, competitive environment, designers do not get a second chance.