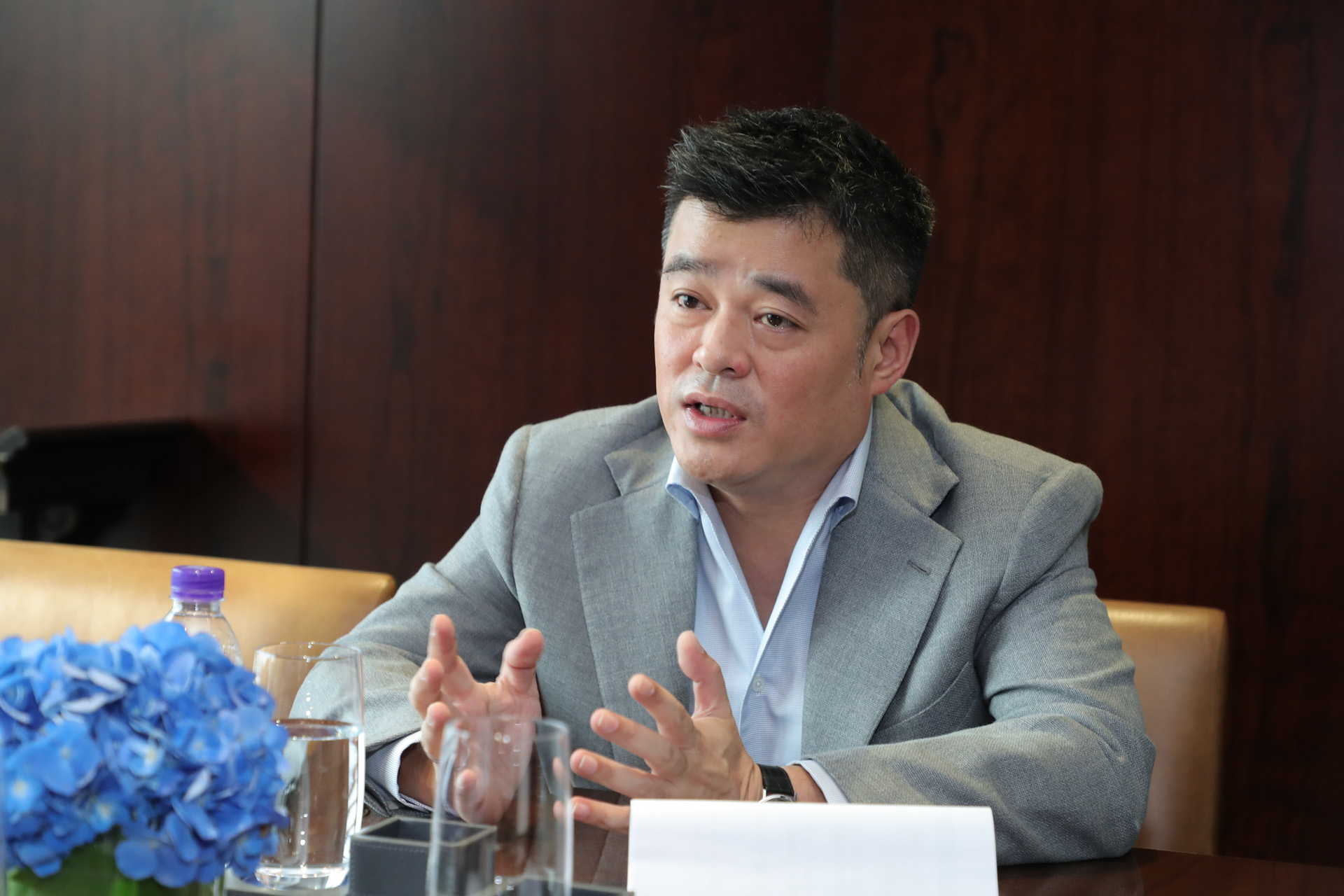 Without dazzling precious material or heritage brand stories, will consumers still feel the magic of jewelry?
Many classic luxury jewelry brands have faced challenges, including the aging brand image and product lines, dropping footfalls at retail stores, and changing consumer preferences and so on. On the other hand, a young jewelry brand rising in the 1980s, PANDORA, has achieved huge success. Their sales turnover increased by 12% year-on-year in 2Q fiscal year 2017. Their sales turnover in the China market surged by 87%. Recently, Luxe.Co conduct an exclusive interview with Anthony Tong Asinas, Managing Director of PANDORA China, to explore the secret behind their rapid growth.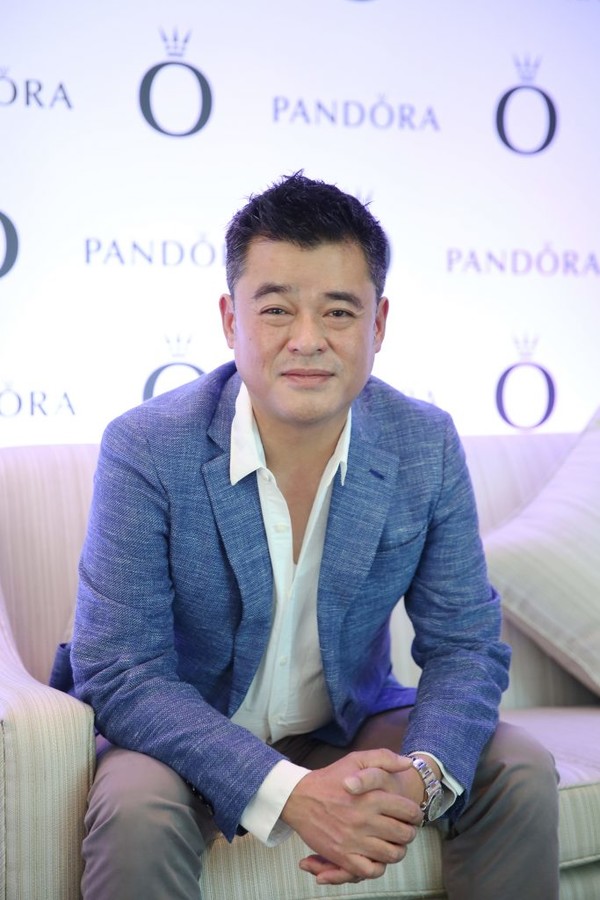 Anthony Tong Asinas, Managing Director of PANDORA China
PANDORA was listed on the NASDAQ OMX Copenhagen Stock Exchange in 2010. Anthony joined the company in the same year as their North American Retail Director. He was then promoted to VP Sales Asia in 2013, in charge of the wholesale and retail business for 11 markets in Asia. In his first 12 months in Asia, the same-store sales in the region achieved three-digit growth. The number of retail outlets in Asia increased from 140 to 258, and the number of retail outlets in China doubled. Anthony was appointed as General Manager PANDORA China in July 2015. He is PANDORA China's Managing Director currently.
On the official website of PANDORA, people can hardly find "Brand Story" section. Their brand description is very concise. "Founded in 1982 and headquartered in Copenhagen, Denmark. PANDORA designs, manufactures and markets hand-finished and contemporary jewelry made from high-quality materials at affordable prices."
Where does PANDORA's Magic Power Come from?
Luxe.Co has been following the business development of PANDORA and visited their retail stores in Beijing for numerous times. For their success, is it because that PANDORA created its own jewelry world? Or the era created PANDORA's magic power?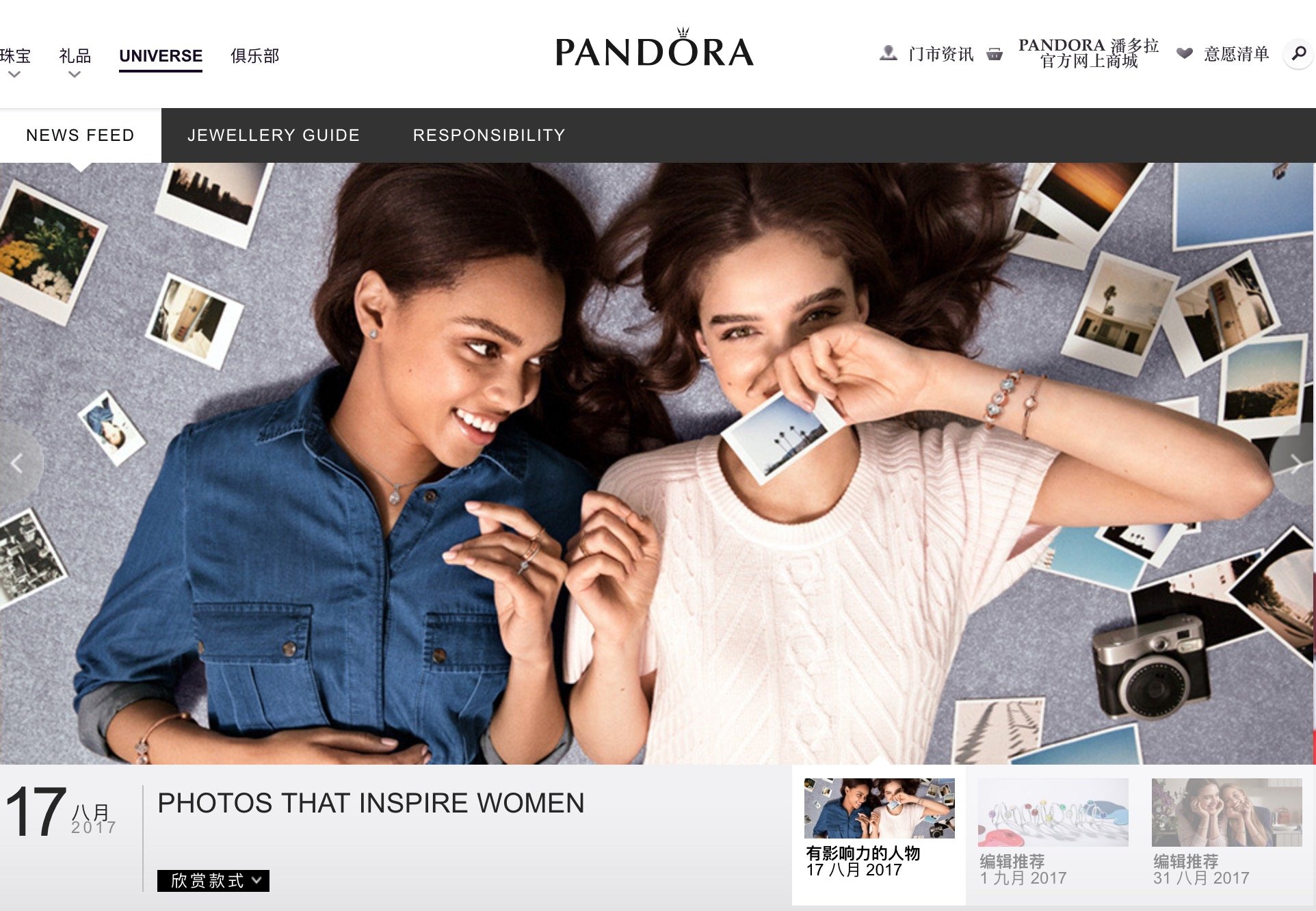 On the beautiful official website of PANDORA, people will not see a full screen of high-definition pictures of jewelry details. Instead, they presented many vibrant pictures with young ladies wearing PANDORA. This differentiates this young jewelry brand from other traditional brands.
Affordable Price: PANDORA offers affordable products to their customers. Instead of precious gemstones, they apply recycled gold, silver and artificial gemstones and other materials. Their main price range is within 3,000 yuan, with the entry price under 1,000 yuan for some bracelet decoration.
600+ Options and New Arrivals: Bracelets and their decoration are the iconic products of PANDORA. For example, PANDORA provides over 600 different options in China for Chinese customers. They are also working on developing rings, earrings and other accessories. New arrivals refresh retail stores less than every two months.
Customized Products: PANDORA passes the design and styling parts to customers. Sales assistants guide customers to choose bracelets and decoration with special meaning to them. Whenever customers experience a new special moment, they will come back to stores and choose another charm to celebrate that moment.
Emotional Connection & Word of Mouth Marketing: Anthony expressed that the key for word of mouth marketing is emotional link. With in-person participation in the design and styling of their own jewelry pieces, customers build an emotional connection with the brand. Every piece they purchase represents their emotional investment. When they meet others who wear PANDORA, they won't feel embarrassed, instead, they will resonate and discuss the special significance behind their jewelry pieces.
The Secret of the Young Jewelry Brand Taking over the Global Market
PANDORA jewelry is sold in more than 100 countries on six continents through approximately 7,900 points of sale, including more than 2,100 concept stores. PANDORA employs more than 21,200 people worldwide of whom approximately 70% are located in Gemopolis, Thailand, where the company manufactures its jewelry. PANDORA is publicly listed on the NASDAQ OMX Copenhagen stock exchange in Denmark. In 2016, PANDORA's total revenue was 20.3 billion Danish kroner (approximately 2.7 billion euros).
Choose agents who share the same value as the brand
Similar to other brands who enter new markets, PANDORA explore new markets with agents at first. After the market is mature, they will take over. For example, in 2009 PANDORA was brought to the China market by their agent Hong Kong Oracle Investment Co., Ltd. In 2015, the brand officially entered the China market, acquired Oracle's assets and jointly managed exiting stores with Oracle. In the coming 2018, PANDORA will fully take over and manage the China business directly.
Combining brands' management experience and agents' local resources can help brands reduce the risk in expanding the market, and complement both parties' advantages. "When we first explored the Asia and China markets, agents helped us build a solid market foundation. With agents' resources, PANDORA entered department stores and other channels. If the brand did it itself, it would be a big challenge." Anthony said.
The choice of agents is very important. Anthony believes that it is key for brands to choose agents who are passionate about the brands and share the same value with the brands. He mentioned that PANDORA's agent in the China market only worked with PANDORA. "The agent helped us cultivate a lot of talents familiar with the brand. Even when in the future we manage the business directly, the agent is still our consultant and we will work closely together." Anthony added.
Retail location based on footfall
Different from traditional luxury jewelry brands' market positioning and retail planning, PANDORA opens most of their retail stores in shopping centers with huge customer traffic flow. Anthony said, "Footfall is very important to us. This is also related to our product pricing and brand positioning," For example, in Beijing PANDORA opens stores in major shopping districts for young customers, including APM, Tai Koo Li, Joy City Chaoyang, Joy City Xidan, Grand Pacific, R&F Center, Indigo and so on.
According to Euromonitor data, the jewelry market with an estimated value of 6,000 billion US dollars shrunk by 6.3% in 2016. This decline will continue until 2022. Jewelry Trade Commission also stated that the speed of jewelry shops' closing accelerated by 53% in 2016. Contrary to this market environment, PANDORA is rapidly developing its retail network in the global market, especially in China.
In the past 12 months ended by 2Q fiscal year, PANDORA has opened 99 new stores worldwide, of which 67 are located in China. China's strong sales figures drive its global business. Due to its excellent performance, PANDORA will continue to achieve two-digit growth in the number of stores in China in 2017.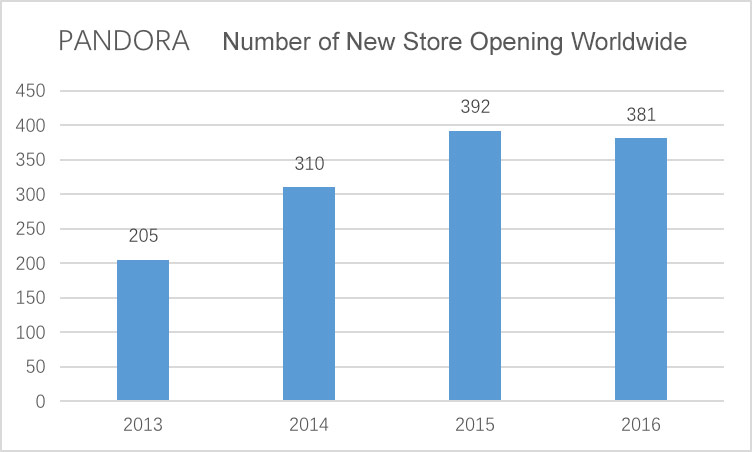 Launch e-commerce on official websites to expand online channels
In addition to TMall flagship store, PANDORA also launched e-commerce function on their China website in 4Q2016. Currently a total of 17 country websites have e-commerce function. "The scale of TMall is huge and sales grows very fast. The sales figure from our official website is as expected. It is a long development process. This platform has just opened for less than a year. We are happy with its pace of development." Anthony said. From quantitative point of view, the brand's e-commerce sales in 2Q increased by 57% to 29.8 billion Danish kroner, accounting to 6% of total sales. The driving forces are mainly from the U.S. and China websites.
How Long can PANDORA's Magic Power Last?
PANDORA's diversified market development strategy has accelerated the pace of its expansion in Asia, especially in the China market. The sales share from the Asia-Pacific market increased from 4% in 2013 to 22%. PANDORA's success is noticeable. Many people begin to worry about the future of PANDORA.
Explore possibilities beyond bracelets
For most people, the brand PANDORA represents its iconic customized bracelets. This inherent impression may limit the future development of the brand. In 2016, PANDORA began to push its category expansion vigorously, exploring the possibilities beyond bracelets. The brand has invested a lot of resources in two areas, rings and earrings. The new factory in Thailand starting from March 2017, will also focus on the production of rings, earrings and other complex products.
Regarding to how product design meets the diverse needs of customers in different regions, Anthony said that it is challenging for a brand to meet the needs of so many people. The design team work hard on this. "Product leaders in each market constantly communicate with the design team and provide consumer trend feedback to the team, who balance different needs ultimately." Anthony said.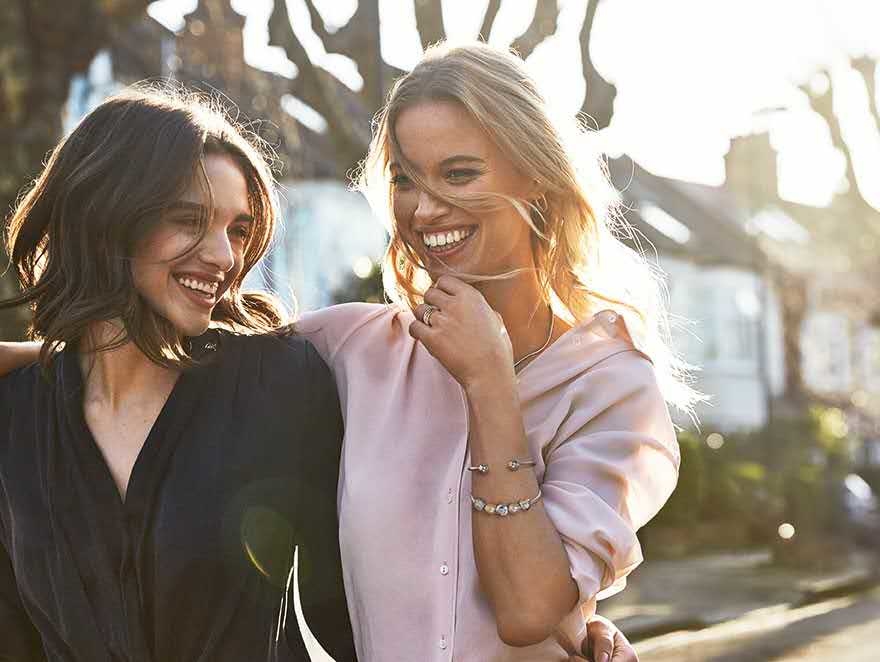 Competition between handcraft and efficiency
In today's fast-growing environment, especially in the China market, handmade products become increasingly popular. Hand-finished bracelet decoration is a major feature of PANDORA, and is their main marketing focus and sales sources. However, complete hand-made means huge investment in manpower and limited efficiency. The brand has been working on solving this problem to improve production output and efficiency. PANDORA produced a total of 122 million jewelry pieces in 2016. The brand plans to double its annual production capacity and produce over 200 million jewelry pieces by the end of 2019. In March 2017 PANDORA opened a new factory with advanced technology in Thailand, as their main production base in the future. The production lead time for each standard jewelry will be shortened to 4 weeks, to ensure PANDORA's more frequent new arrivals compared to traditional jewelry brands.
Rapid-growing young brands' talent pool
When people visit PANDORA stores, they will find that sales assistants spend a lot of time communicating with customers, from brand concept to product recommendation. This model ensures that customers build an emotional connection with the products. However, it takes a lot of manpower and time for sale assistants to open the packaging, to present bracelet decoration one by one, and to place back those unpicked pieces one by one.
PANDORA is different from traditional jewelry brands in terms of operating mode, product category and so on. These advantages help PANDORA achieve excellent sales performance. With the brand's rapid growth and store expansion, they will also face problems in talent pool for retail stores and middle-to-high-level management teams.
Anthony said that PANDORA has been constantly improving their own staff training system to solve this problem. Basic-level sales staff can get promotion step-by-step through assessment. Their goal in the future is to have all middle-to-high-level management teams coming from retail staff promotion.
Talent management is key to emerging brands. PANDORA has officially entered the China market for under two years. This model will take a long way for them to accomplish the building of local teams.
| Source: PANDORA, PANDORA's official website, Luxe.Co
| Chinese Reporter: Junyang Wang
| Editor: Elisa