Located at the Piedmont Mountains in northern Italy, Valenza is one of the world's fine jewelry towns with more than 1,200 jewelry workshops. The jeweler, Enrico Grassi Damiani, opened a workshop here in 1924, which was known for its superb jewelry craftsmanship. Later, Enrico Grassi Damiani's son, Damiano Damiani, joined the company. He developed the company's market potential, expanded the product range and brought the company into a new stage of development.
Currently, the Damiani Group is the only company in the world to have received as many as 18 Diamonds International Awards. In 2007, Damiani was listed on the Milan Exchange and went private in the spring of 2019. At present, Damiani's third-generation successors are deeply involved in the company's management. With its pure Italian origin, strong family symbols and passion for jewelry design, the Damiani Group is one of few luxury groups managed by the founding family.
For the China market, Damiani is still a newcomer. While celebrating Damiani's 95 years of history, Mr. Jérôme Favier, CEO of Damiani Group, had an exclusive interview with Luxe.Co to share with us Damiani's brand stories and its international initiatives behind this family jewelry group.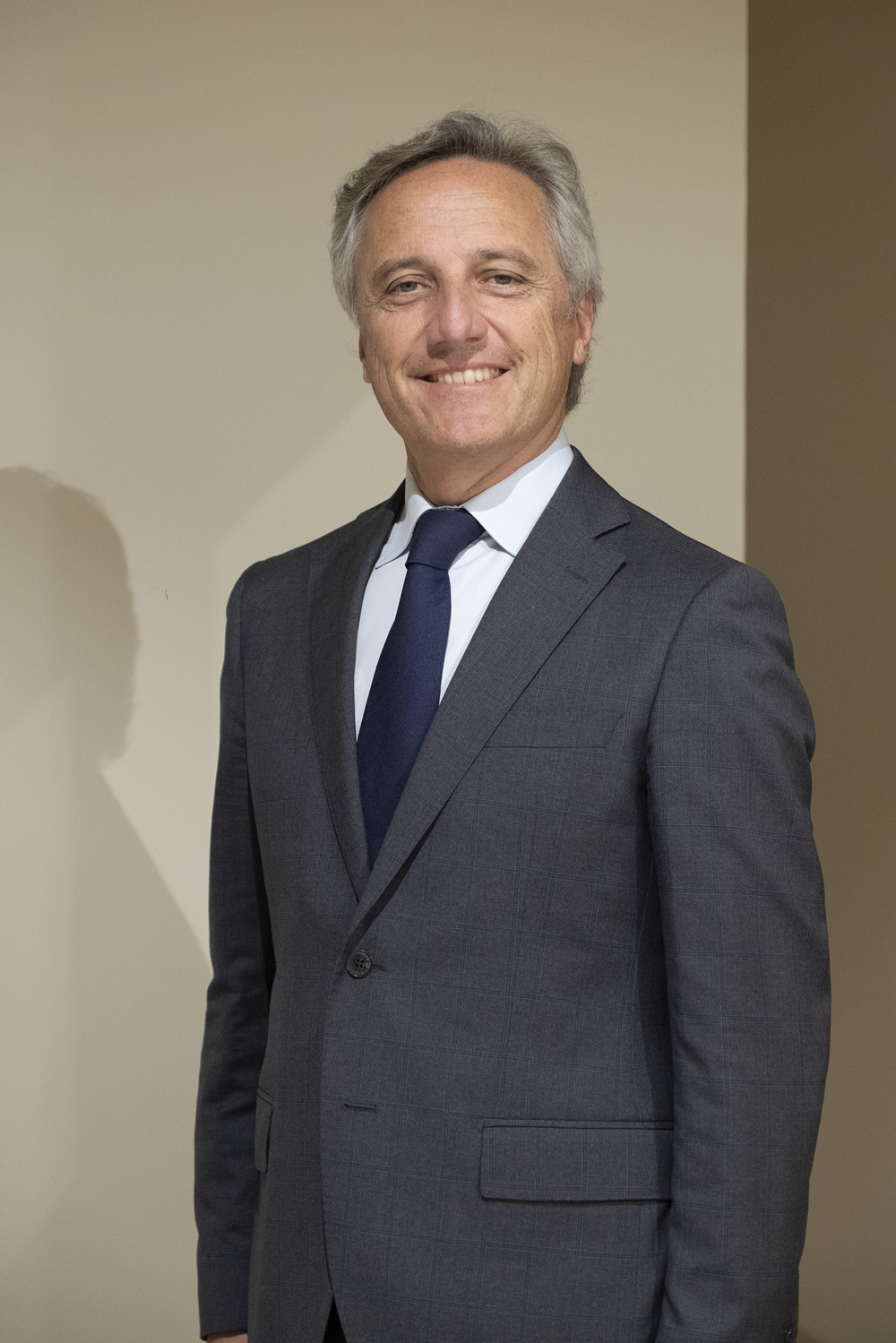 Above: Mr. Jérôme Favier, CEO of Damiani Group
Fast-growing family business
"Inheritance, exquisite craftsmanship, enthusiasm and elegance" are the most mentioned words by Mr. Favier. He pointed out that the Damiani Group has had a unique position in the industry. The brand was founded in Italy nearly a hundred years ago and has been managed by founding family since then. Now, it has reached the third generation of the family. It is common to see brands managed by the founding family at the beginning. But it's quite rare to see the third-generation successors are still closely involved in daily management work. The close participation of the family helps the brand stay consistent in design and maintain a strong family heritage imprint.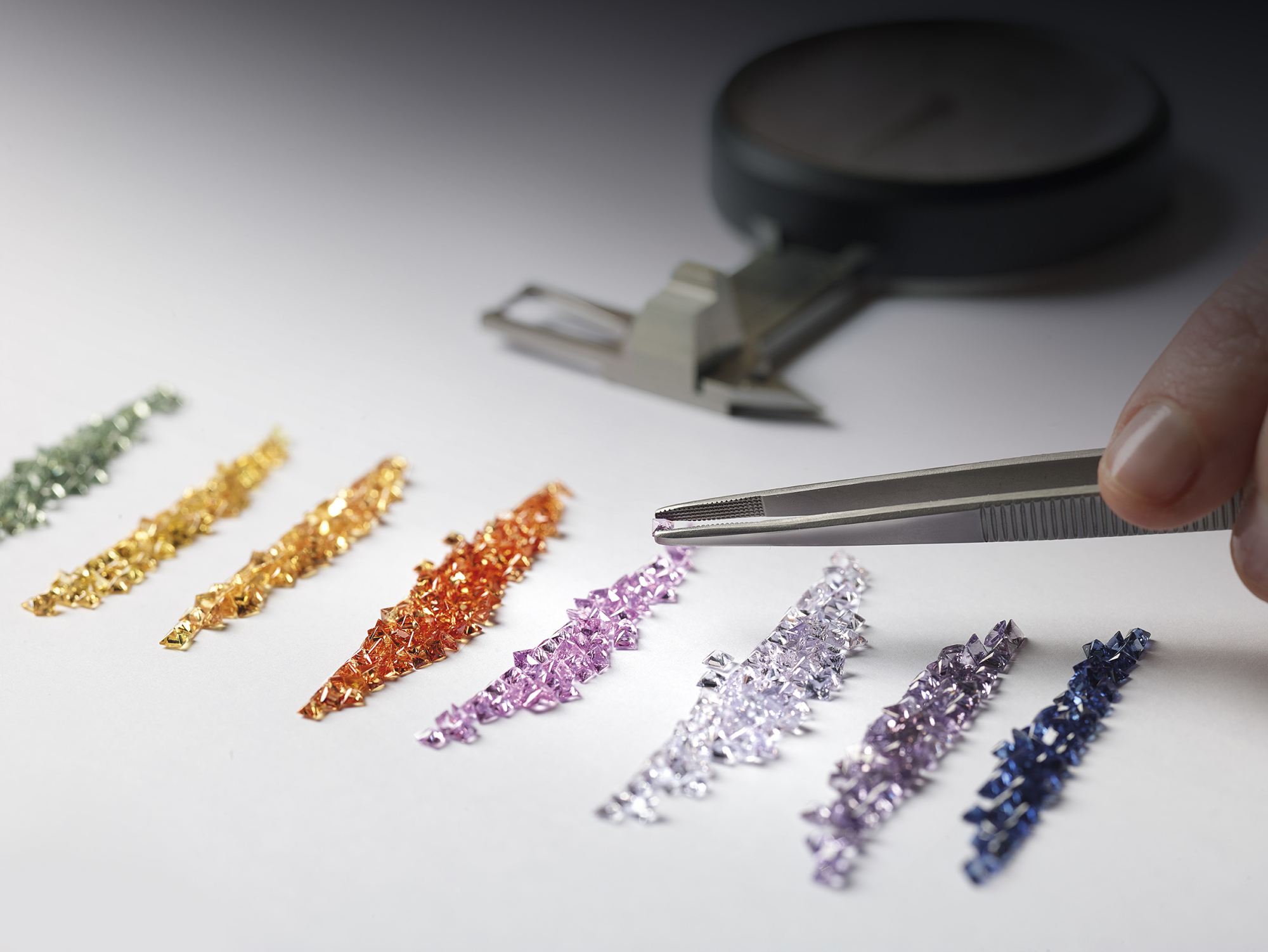 Currently, Damiani has three stores in mainland China, located in SKP (Beijing), China World Trade Center (Beijing) and Plaza 66 (Shanghai).
Mr. Favier said firmly, "Damiani has been developing rapidly, and the China market is our primary target. I came to China because I am full of ambitions in this market. Damiani is still a newcomer in China. In the future, we will have more and more footprints in China."
According to statistics, more than half of the high-end jewelry consumption in China is related to marriage. In terms of China's wedding jewelry market, Mr. Favier believes that Damiani has a lot of expansion potential. "In Italy, customers even want Damiani family members to personally present the rings in their wedding, which could make the ring itself contain enthusiasm and sincerity of the family, and convey the wedding blessings. We also hope to bring this wonderful experience to China." said Mr. Favier.
This summer, Damiani will launch a marketing campaign especially for wedding jewelry. Product range will be enhanced as well. Mr. Favier emphasized that marriage would be a turning point in people's life and he hoped that Damiani's eternal and loyal concept would open a new life chapter for the newlyweds.
In terms of digital marketing and cross-over collaboration, Mr. Favier pointed out that the brand would make good use of their advantages instead of trying out every method. By working with Apple Watch, Damiani has demonstrated its embracing of technology.
* Damiani is the only fine jewelry brand that has created accessories for Apple Watch. There are two styles of diamond watch cases, available in gold, rose gold, white gold and black gold.
As the Group CEO, Mr. Favier introduced the six brands under the Damiani Group. Salvini is a leading contemporary jewelry brand; Bliss is a brand for young consumers; Calderoni is a high-end jewelry brand founded in Milan in 1840; Rocca is the only chain of high-end jewelry and watches founded in 1794; Venini is a glass manufacturer based in Murano, whose products have been exhibited in major museums around the world. Mr. Favier hopes that these brands will also enter the China market in the near future.
In 2018, the Damiani family invested 4 million euros in the brand Venini and held 89% of the total shares. Despite its nearly-100 years of history, Venini has a modern and artistic design, with product lines extending to lighting. Venini recently opened a showroom in South Korea. Mr. Favier hopes to bring Venini to Chinese consumers as soon as possible.
"The entire Damiani Group aims to convey the spirit of the 'Dolce Vita' in Italian culture. I believe that the reasons for our success are our strong identity, great production skills and original design, all enlivened by a great passion. We have a history of 95 years and we are the first luxury jewelry brand that has been independently designed, produced and distributed since its inception, which is our great advantage."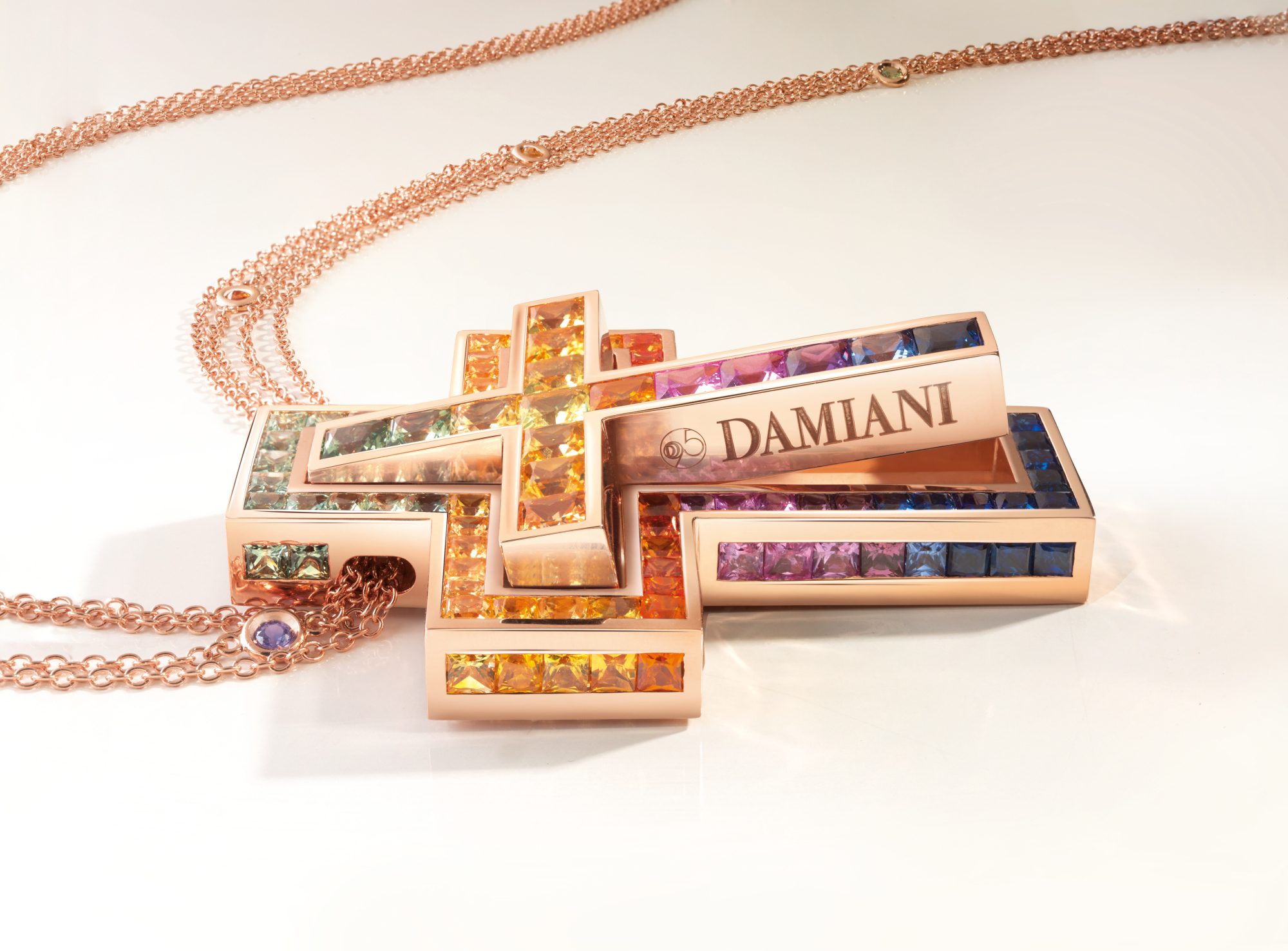 Above: Belle Époque Collection for Damiani's 95th Anniversary
Key Issue: To tell a brand story of a 95-year-old family
In June 2018, Mr. Favier became the CEO of the Damiani family group. He is the group's first CEO. Previously, the Damiani Group was managed and made decisions directly by family members.
Mr. Favier held executive positions at Danone and Unilever. In 1994, he joined the Swiss luxury goods giant Richemont, responsible for the sales strategy of the group's core brands Cartier and Jaeger-LeCoultre.
Mr. Favier believes that being a family group's CEO is full of challenges, but also presents opportunities. He said, "I have known the Damiani family for a long time. Before joining, I had talked to them about everything, such as organizational structure, employees, communication, distribution, and so on. I want to make sure that both of us have a clear mind. After becoming the CEO of Damiani, we have undergone a series of transformation. I have to say that I am very lucky because the Damiani family is not old-fashioned for corporate operation. I am free to explore. "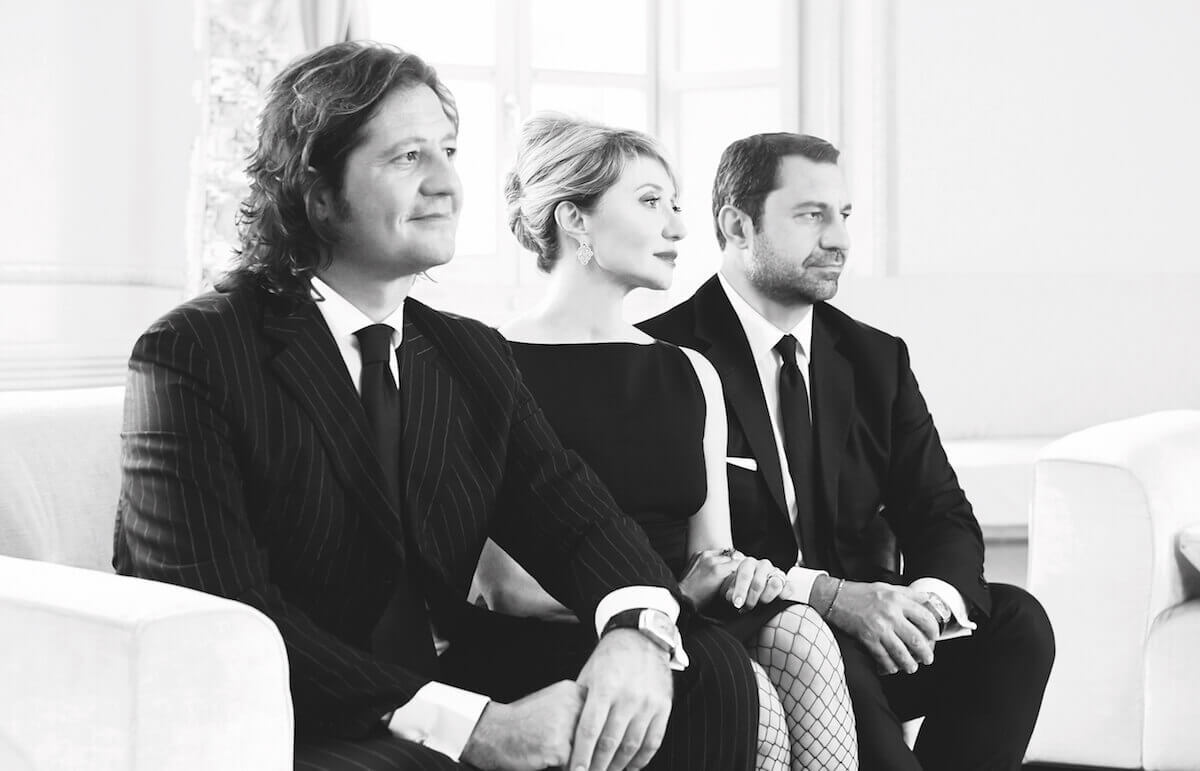 Above: Damiani's third generation successors. From left to right, President Guido Damiani; Vice President Silvia Damiani; Vice President Giorgio Damiani
Mr. Favier believes that the most important thing is how to convey the brand culture properly to the outside world. "The Damiani family has a lot of secret stories. How to tell these stories to consumers, and how to truly spread the brand awareness is our biggest challenge." expressed Mr. Favier.
Damiani was founded in Valenza. Mr. Favier said, "Valenza has a plaza called Damiani Square, named after Mr. Damiani. The Valenza town is mainly flat, except for one hill. The top is where the Damiani family is. When I first went there, I had dinner with the Damiani family. They showed me blue diamonds. I realized that the Damiani brand was all about the history of the whole family. I had not felt it so strongly until I stood at the roof, surrounded by hills and river. I was completely impressed by the appeal of this Italian brand. I hope more Chinese people could come to Valenza. I believe you will feel the same as me." said Mr. Favier.
About Damiani S.p.A
Founded by Enrico Grassi Damiani in 1924, the company is headquartered in Valenza, northern Italy, and is principally engaged in the design, manufacture and sales of jewelry and luxury timepieces. Currently there are 62 stores in Milan, Rome, Paris, London, Dubai, Tokyo, Beijing, Shanghai, and Moscow. The brand is also distributed through large department stores and franchisees.
The group builds and promotes Italian culture by integrating complementary brands and companies, including Salvini (a leading contemporary jewelry brand), Bliss (targeting young people), Calderoni (a high-end jewelry brand founded in Milan in 1840), Rocca (the only chain of high-end jewelry and watches founded in 1794), and Venini (a glass manufacturer based in Murano).
---
Photos | Damiani
Chinese Reporter | Ruixue Liu
English Editor | Aviva Li
---
Marketing and Business Cooperation, please email to contact@hualizhi.com